RALEIGH -- To help the state's most active voters make informed decisions on Election Day, AARP North Carolina made available the first of a three-part video voters' guide with Governor Pat McCrory and Attorney General Roy Cooper.
Released on Facebook, promoted in the AARP Bulletin, and distributed through e-mail to the state's 1.1 million AARP members, asks the candidates to explain their proposals to improve financial security, support family caregivers, and make communities across the state more age-friendly.
AARP North Carolina Director Doug Dickerson explains, "Older voters participate at a much higher percentage than younger voters and could be a deciding factor in this fall's election. But they still are struggling to learn the specifics of the candidates' plans on issues most important to themselves and their families. The AARP Voters' Guide gets beyond the candidate soundbites and television ads and shares their ideas in more detail."
AARP North Carolina Executive Council Member Cheryl Schramm of Wilmington said, "Every day, about 40 million Americans perform a great labor of love: caring for parents, spouses, adult children with disabilities, friends and other loved ones so they can remain in their homes — where they want to be. They manage medications, provide transportation, prepare meals, handle finances, perform complex medical tasks and much more," Schramm explained.
She added, "Family caregivers have a big job but we can help with some basic support — and commonsense solutions — to make their big responsibilities a little bit easier. I want to know more about where the candidates stand when it comes to supporting this labor of love."
AARP North Carolina Executive Council Member Helen Mack, of Winston-Salem said, "With personal savings rates at a historically low level, a secure retirement is out of reach for millions of Americans. AARP is working to ensure people have the financial security they need to take charge of their future and live independently as they age. Before I vote, I want to know how the state can better support the need to help people save more for retirement."
Another part of that support will be enabling people to stay in their homes and in their communities. It is the strong preference of most and much less costly than nursing home or institutional care. The NC Department of Health and Human Services predicts, that by the year 2025, 90 of the state's 100 counties will have more people ages 60 and above, than 18 and younger. Voters like Mack want to know how the state can best plan for an age-friendly future.
Charlotte, the neighboring Town of Matthews, as well as Wake and Orange Counties are preparing for the future by joining the AARP Network of Age-Friendly Communities. They are prioritizing their needs when it comes to making those communities greater places for people of all ages.
"When it comes to older adults, transportation, safe and accessible public spaces, social inclusion and the availability of health care services are critical," said AARP Executive Council Member Janet Mullins-Gardner of Charlotte.
Gardner-Mullins wants to know how the candidates can support the goals of Age-Friendly communities. "Although over 3 million residents now live in areas designated as age-friendly, I want to know how the next Governor can encourage other towns and rural areas to join the Network."
AARP and pundits from diverse political viewpoints will take an in-depth look at these and other issues important to older voters when AARP holds an Older Voters Public Affairs Forum on September 27. AARP will release a new survey of the voting priorities of the state's registered voters ages 45 and older and will discuss what they want to learn more about from the candidates before November. The Raleigh forum will be streamed live at 8:45 am on September 27, on the AARP NC Facebook page.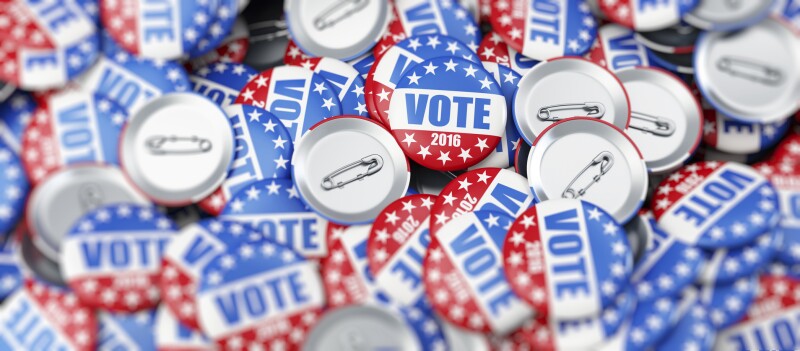 AARP is strictly non-partisan and does not support, endorse, or contribute to political candidates or parties. AARP has 1.1 million members in North Carolina and provides local programs, advocacy and resources in the Triangle, Charlotte, Triad, Wilmington and the Coast as well as Asheville and the Mountain Region.
About AARP North Carolina