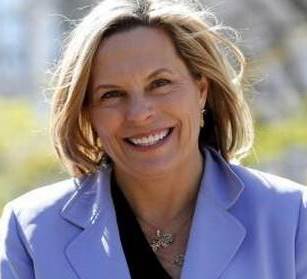 North Carolina public policy expert Lisa Diaz Riegel has joined AARP North Carolina as Manager of Advocacy and Communications to help advance the needs of older adults in the state. One of her main goals at AARP is to help prepare policymakers and communities to meet the needs of the state's rapidly aging population.

Riegel, who most recently worked to improve transportation options for people of all ages as Executive Director of BikeWalk North Carolina, understands that addressing the needs of an older population has great benefits to the future prosperity of cities and rural communities across the state.

"The health and well-being of those ages 50 plus also help our communities prosper. Making our state more age-friendly will help attract and retain more residents who contribute to local economies and tax bases," Riegel said.

She added, "Being age-friendly also means helping adults age independently in their own homes and communities, saving people and taxpayers when it comes to paying for more expensive institutional care. With the 65 plus outnumbering people ages 18 and under in just a few years, the future vitality of the state relies on improving the health, savings and well-being of older adults."

AARP North Carolina Director Doug Dickerson said Riegel has significantly contributed to improving the quality of life the Tarheel State. "All of us have a stake in our future and thoughtful policy changes required to make the state better for all ages will require bipartisan approaches that involve a large cast of stakeholders. The skills Lisa has demonstrated by building and leading public-private teams to accomplish a multitude of goals, will certainly benefit AARP members and the communities where they live."

Among her accomplishments prior to AARP include regional tourism marketing, advocating for more trails funding as part of "The Great Trails State" initiative, and facilitating innovation as part of the NC Business Sustainability Network.

Riegel also served as Executive Director of the Natural Heritage Trust Fund, a grant program housed in the Secretary's Office of the North Carolina Department of Environment and Natural Resources (NCDENR). In partnership with NCDENR, she served on many collaborative efforts to regionalize economic development, improve land use, and reduce the environmental impact of growth.

Riegel is a resident of Cary, NC, and a graduate of Duke and Drexel Universities.




About AARP North Carolina