AARP is focused on making Charlotte and the region more livable for people of all ages. Walkable Charlotte Week, our Livable Communities Listening Sessions, and the upcoming Making a More Livable Mecklenburg livable communities summit are helping to engage people 50+ on the effort to meet the challenges of the coming demographic changes. This week AARP North Carolina's local team in Charlotte conducted Walkable Charlotte Week, which aimed to raise awareness about the issue of walkability and why that is an essential component of creating a livable community.

Most of us are aware of the coming demographic changes in the coming years. The baby boom – as they call it – is now here. I don't know if anybody noticed but yesterday something very significant happened. 10,000 turned 65 and qualified for Medicare. Today, 10,000 people are turning 65 and qualifying for Medicare. Tomorrow.. guess what's going to happen? That daily trend is here now and will continue for the next 18 years, adding nearly 80 million older Americans to the population. This is will be a disproportionate amount of growth with respect to other age groups and a big change for a young city like Charlotte, where only 8.5% of the population is 65+.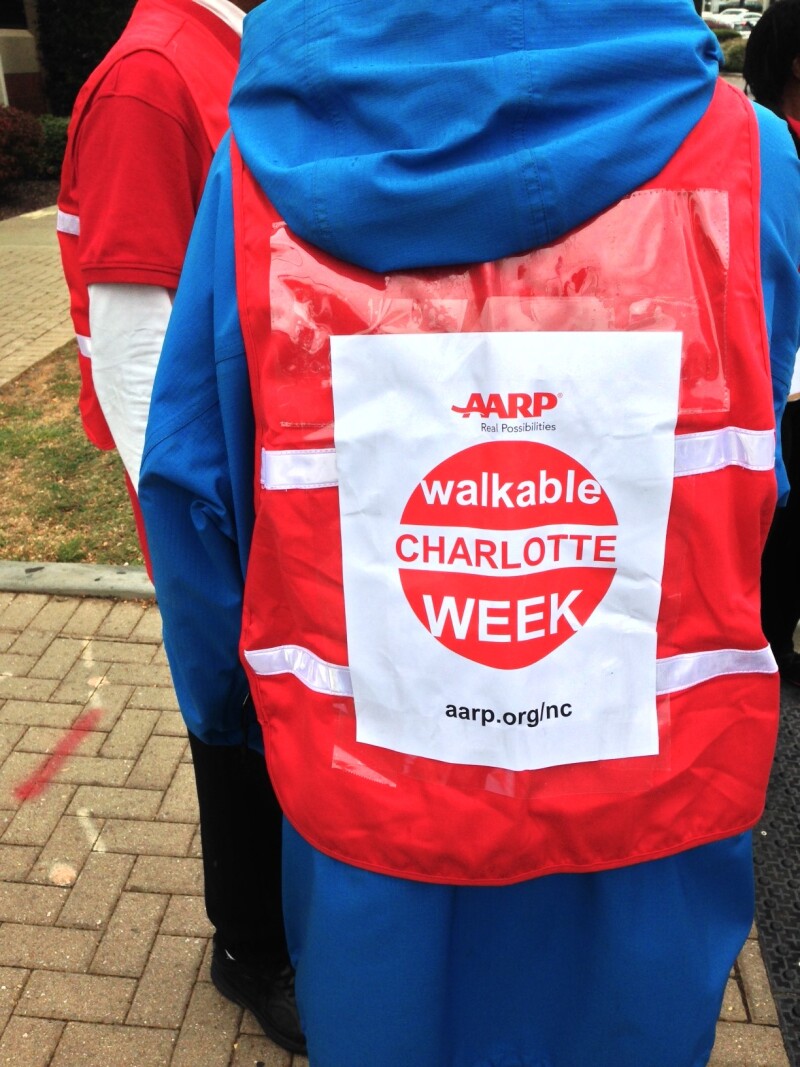 When most of us hear about the baby boom, we usually hear about it with respect to federal public policy –the solvency of Social Security and if we will have enough dollars as a country to meet the challenges of an older society. But what most people don't realize is that while the questions about federal policy are important, most of the impact is going to be felt at the community level - in counties, in cities, in suburbs, in the neighborhoods in which we all live.
So an essential part of this discussion is how local communities will be impacted and what they will need to do meet the challenge of an older population which relies more heavily on services that older people need including public transportation, health care, housing and long term care. And as decision makers and number crunchers look at the financial costs of these challenges, the more apparent it becomes that people will need to get what they need right there in their communities.

Now the good news in all of this is that most people want to age in place. AARP has done studies on this and overwhelmingly most people would rather remain in their own communities and have access to all of the services they need to age with dignity than to have to move out of those communities in order to get those services. And that is precisely what communities are going to have to do anyway because the costs of the aging-in-place are far more manageable and healthier than the alternative.

Walkability is a critical component of aging in place because it allows people to be active, engaged and independent in their communities. Walkable communities are ones that are connected to each other, to public transportation options, to the services that they need, and of course, that are safe. A walkable community that is connected means little if the intersections are not safe to cross.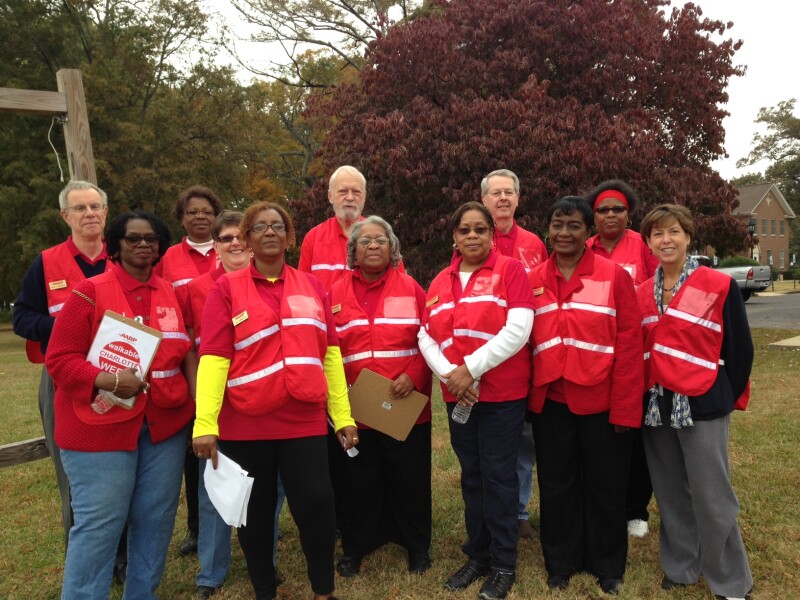 Since the passage of the city's "Complete Streets" law, Charlotte has made strides in making the Queen City a more walkable and livable city for people of all ages and abilities. But the city still remains behind other major metropolitan areas in terms of walkability, which is a substantial barrier to those 50+ who want to age in place.

But walkability isn't just about people who are AARP age (50) or retired. It is important to everybody. This week is Halloween. And while for children the top concerns are what costume they're going to wear and how much candy they'll get, for parents the top issue is safety. For those parents with kids too young to trick or treat, having enough time to cross a busy street with a stroller is just as important as it is to an older resident using a walking device or someone with a disability using a wheelchair.

A walkable Charlotte is also important to the business community. The manager at the Wendys restaurant was happy to let us use her parking lot to launch Walkable Charlotte Week because, as she said, "a safe community is important to all of us". If people cannot access the businesses that provide services we need and want, we all lose.

So during this week AARP volunteers joined staff from the Charlotte Department of Transportation and others to assess the walkability and safety of key intersections throughout the city. Using a simple but effective " Sidewalks and Streets Survey " instrument that AARP developed with national experts, our volunteers fanned out across the city to assess intersections and help determine such things as: does the timer give you enough time to safely cross? Is the traffic behavior an issue? Are there sidewalks that keep you out of the street, and curb cuts to assist people with disabilities to safely cross?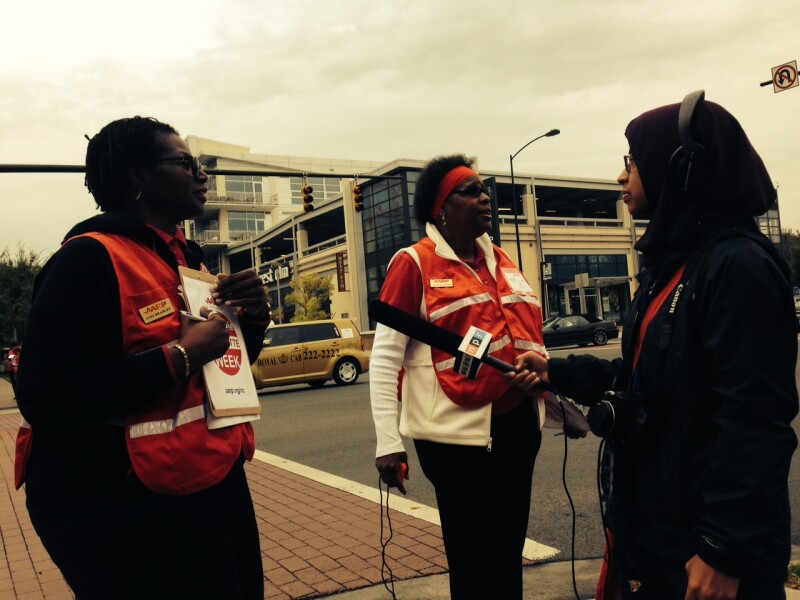 We have also invited the general public to participate as well, and AARP would like to thank the partnership of the city's senior centers and the Charlotte Mecklenburg library system for the valuable roles they played. All during the week, anyone who wanted to survey an intersection in their community could stop by their local library branch and pick up a survey kit which includes everything they need. They picked the intersection, picked the day and time they want to survey it. Older residents who frequent the senior centers could get kits from the centers as well. As AARP gets back those surveys we will share it with CDOT. We will also share key problem areas with city council members who represent those districts.

Our hope with Walkable Charlotte Week - and subsequent efforts - is that city planners, elected officials and the residents of our great city will see the importance of creating a more walkable and livable community. Aging-in-place will become more and more of an essential way to address aging and the time for Charlotte to do it in the most thoughtful manner is now.

Additional coverage: http://wfae.org/post/seniors-aarp-summit-we-want-age-place


About AARP North Carolina