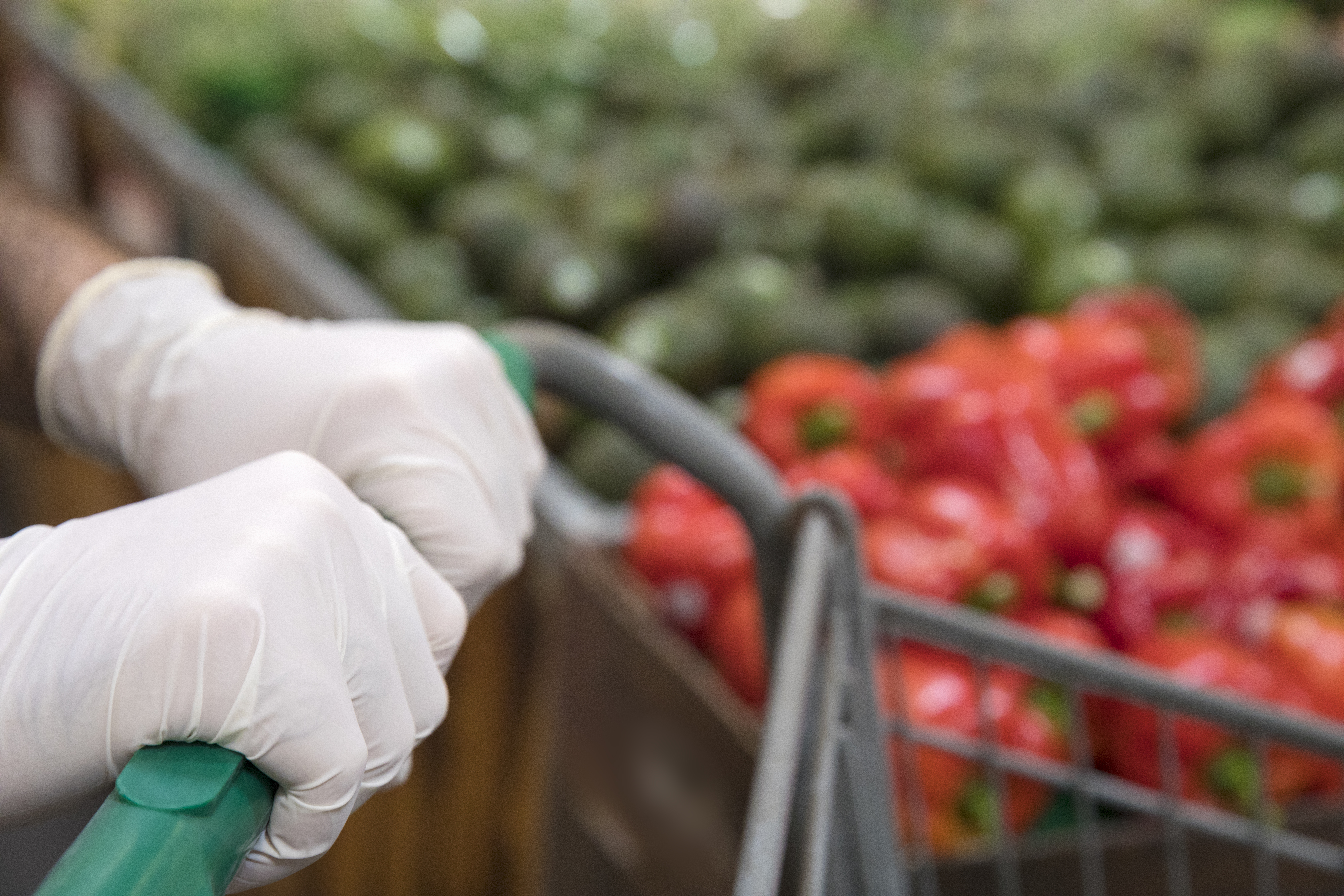 As we live through these uncertain times where people are beginning to question the safety and sustainability of a globalized food system, a silver lining has emerged. People are beginning to turn towards their communities and are recognizing the importance of local food.

Over the past few months, local food systems have proven to be a cornerstone of community resilience. Local food is important for a wide-range of social, environmental, and economic reasons. Buying local food means that your food is fresher, more nutrient-dense, and overall healthier. Buying local food means that less food is wasted and the consumer's carbon footprint is lowered due to a shorter supply chain and distance traveled. Buying local food also means that more food dollars stay within the community which help small farms and businesses thrive.

All of these are good incentives to buy local, but recently people have realized another reason as to why local food is so important. This is that local food systems build community and trust when doubt and uncertainty is prevalent. All of this is good news for conscious shoppers, but what is the point if not everyone can afford it? Local food can sometimes be more expensive. However, that does not mean that it is ethical for low-income families and individuals to be denied the opportunity to purchase healthy, local food. That's where the Double Up Food Bucks Program comes in.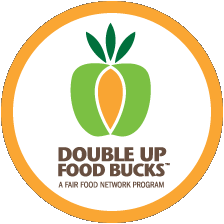 Double Up Food Bucks (DUFB) is a food equity program that is aimed towards making local food more accessible to individuals and families who receive federal nutrition benefits such as SNAP, WIC vouchers, or SFMNP vouchers. Local branches of the DUFB program fundraise to be able to match the amount of money that federal nutrition program recipients spend at participating local farmers markets.

The local chapter of this program is hosted by Blue Ridge Women in Agriculture (BRWIA) and is implemented at Boone, NC's four farmers' markets: the King Street Market, the Watauga County Farmers' Market, the High Country Food Hub, and the Boone Winter Farmers' Market.

The DUFB program is a win-win-win for the community because it makes local food more affordable for low-income populations, increases sales for farmers by increasing the demand for local food, and stimulates the local economy by having more food dollars stay within the region. One participant testified to the success of this program by saying "I've depended on the [Double Up Food Bucks] program to help stretch my modest retirement income and to enable me to buy high quality fresh produce… I am so very grateful for that program!"

During the pandemic, the DUFB program has become increasingly important for supporting low-income families and individuals. This is why BRWIA has decided to allow people to double an unlimited amount, as opposed to the former $20 a day limit. The participating markets will also be accepting and doubling the benefits of pandemic ebt cards, or p-ebt, that are given to families of children that qualify for free and reduced school lunches.

BRWIA also recognizes that safety is a top priority at the markets which is why all in-person markets are equipped with hand sanitizing stations, mask requirements, and social distancing recommendations. The Food Hub also allows for safer shopping from the comfort of home and a once a week pick up day for customers. As a smaller market, the King Street Market has also been recognized as a safe shopping space. As an older DUFB participant said "I appreciate having all the space between vendors with ample room to stand in line safely... it is so good to go there and feel like I can breathe rather than the 'rush in, rush out' for safety's sake".

It is important for seniors to feel especially safe during this time. Thankfully, the local Senior Center in Boone that distributes the SFMNP vouchers has offered to shop on behalf of the seniors and deliver the food to their homes. This way they never have to risk COVID-19 exposure for choosing to buy local food. The SFMNP vouchers in Watauga County provides participants with $24 towards local fruits and vegetables, and with the Double Up program, users are able to get a total of $48 dollars to spend at participating farmers markets. To be eligible for SFMNP vouchers in this area, you must be a part of their Congregate Nutrition Program. Contact their office at (828) 265-8090 to learn more about this program and how to get involved.

Whether you're an older adult using SFMNP vouchers or SNAP benefits, participating in the Double Up Food Bucks program is a great way to maximize your money and get local, fresh food that you can trust all while stimulating the local community you care about.

Join Ellie Mullis and AARP NC for a conversation about the Double Up Food Bucks program here.

About 1 in 3 seniors eat less or skips a meal entirely because they can't afford it. AARP Foundation is working to provide relief and craft a lasting solution that can help end this crisis for good. https://www.aarp.org/aarp-foundation/

About AARP North Carolina