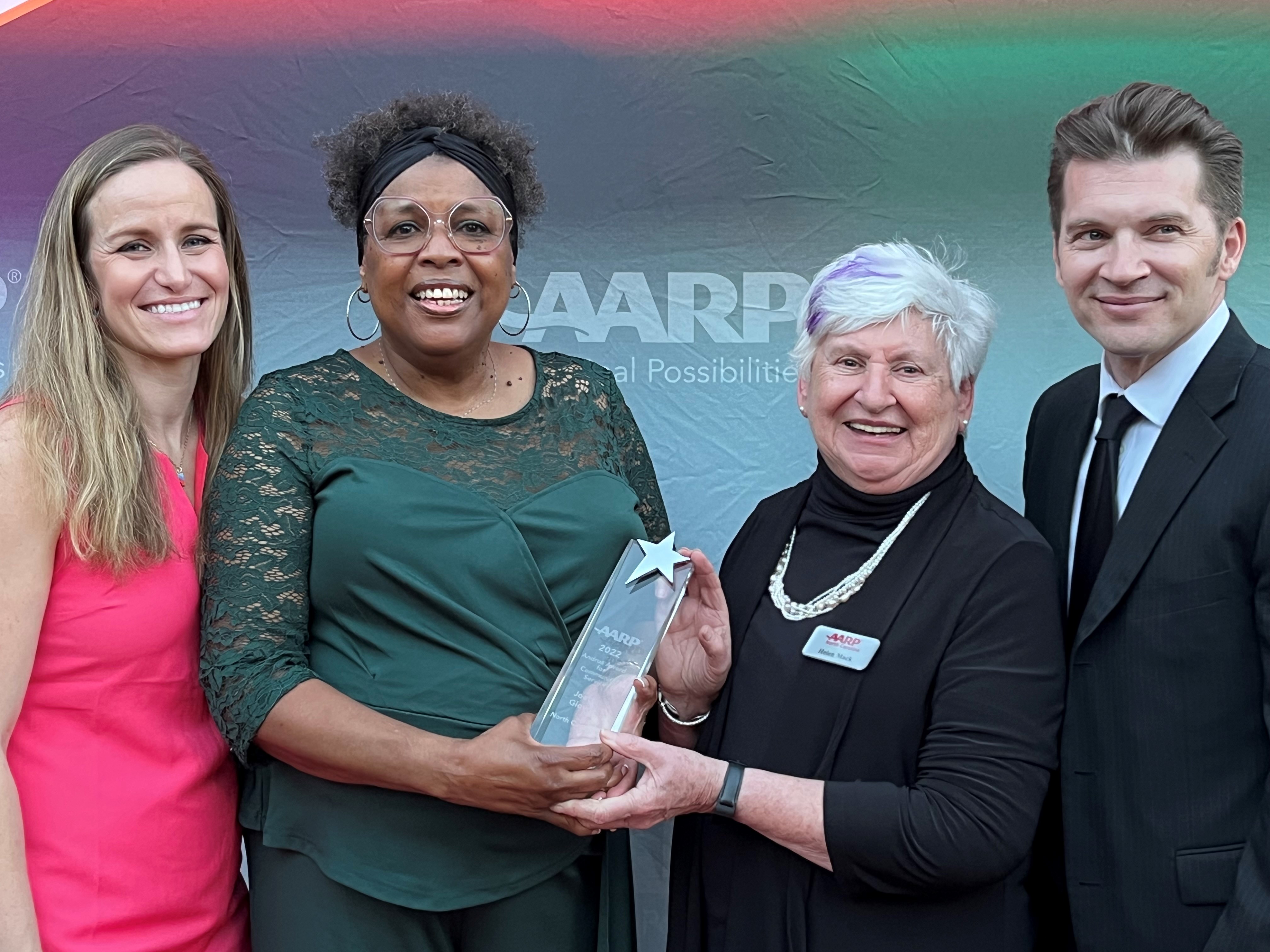 CHARLOTTE -- Joetta Glover of Charlotte was presented with the AARP Andrus Award for Community Service at a special ceremony at the Mint Museum on May 2. The award named after AARP founder Ethel Percy Andrus, is presented every year to the AARP volunteer in each state who is making the most impact in the lives of older adults and their families.

AARP North Carolina Director Michael Olender said, "Since 2013, Glover has been active with AARP by mentoring, empowering, encouraging, educating other volunteers. Most importantly, Joetta's knowledge and leadership in community outreach has been vital in organizing teams and communicating with civic leaders."

Ethel Percy Andrus would like to say, "What we do for one, we do for all," said AARP Associate State Director" for the Charlotte Region Rebecca Gilbert. "She lives her life to this motto everyday organizing events and outreach that benefit all members of the community."

After a 32-year career with the Department of Defense in Fayetteville, Glover moved to Charlotte to be closer to her youngest child. Her military background was helpful in creating volunteer teams to help veterans, caregivers, and active-duty military by presenting information and events on fraud prevention caregiving resources and more. She was also helpful in connecting AARP veterans to the military personnel who could best address issues like access to the benefits they earned through their service.

When Glover is not volunteering, she enjoys spending time with her four children, nine grandchildren, extended family, and friends. She also just finished writing her first book, "Ole Skool…If You Only Knew!"

Interested in giving back to your community? Join AARP's community of 50,000-plus volunteers and donate your time and talent — in person or from home — to improve the lives of older Americans and their families.

AARP North Carolina is currwently seeking nominations for the next AARP Andrus Award for Community Service. The association's most prestigious volunteer tribute recognizes outstanding individuals age 50 and older who are sharing their experience, talents and skills to enrich the lives of others.  

About AARP North Carolina