In Ashe County, North Carolina, Docia (pronounced DOE-sha), 76, used to drive an hour or more to the county's Senior Center nearly every day to enjoy a lunch with friends, time in the computer lab, and perhaps an after-lunch game or class. She also loved spending time in the daycare center next door, where she could read stories or sing songs with the children. Now, with the pandemic, things are very different.

"In this new reality, we had to get creative very quickly," says Patricia Calloway, Executive Director of Ashe Services for Aging, which serves older adults like Docia in this largely rural county. "Before the virus, we regularly had at least 200 people a day visiting our Senior Center. It served several generations of Ashe citizens, all on the same campus in West Jefferson, our biggest town (POP. 1400). Loyal, caring friends like Docia had helped us create a network of seniors, volunteers, paid staff, and children that made a huge difference in the overall livability up here in the mountains."

Patricia continues, "Now, so many families feel as if they have lost control over important parts of their lives, and that can lead to feelings of isolation and depression." This is especially true in rural counties like Ashe, where many older adults live alone in remote areas.

"We are learning how to break down their sense of isolation in small but meaningful ways," Patricia says. "For example, we've teamed up with students from Appalachian State University to start a video messaging and pen-pal program between students and some older adults. We've seen really creative multimedia ideas including poetry, crafts, virtual video tours, greeting cards, fast-screen videos and more.

A volunteer even built an acrylic wall in the Senior Center in time for Mother's Day that was an instant hit!" she says with a laugh.

"Families had to make an appointment first to avoid overcrowding, but standing on opposite sides of the wall, two family members at a time could safely visit a loved one who they hadn't seen in weeks except on a Zoom call or perhaps through a window," Patricia added.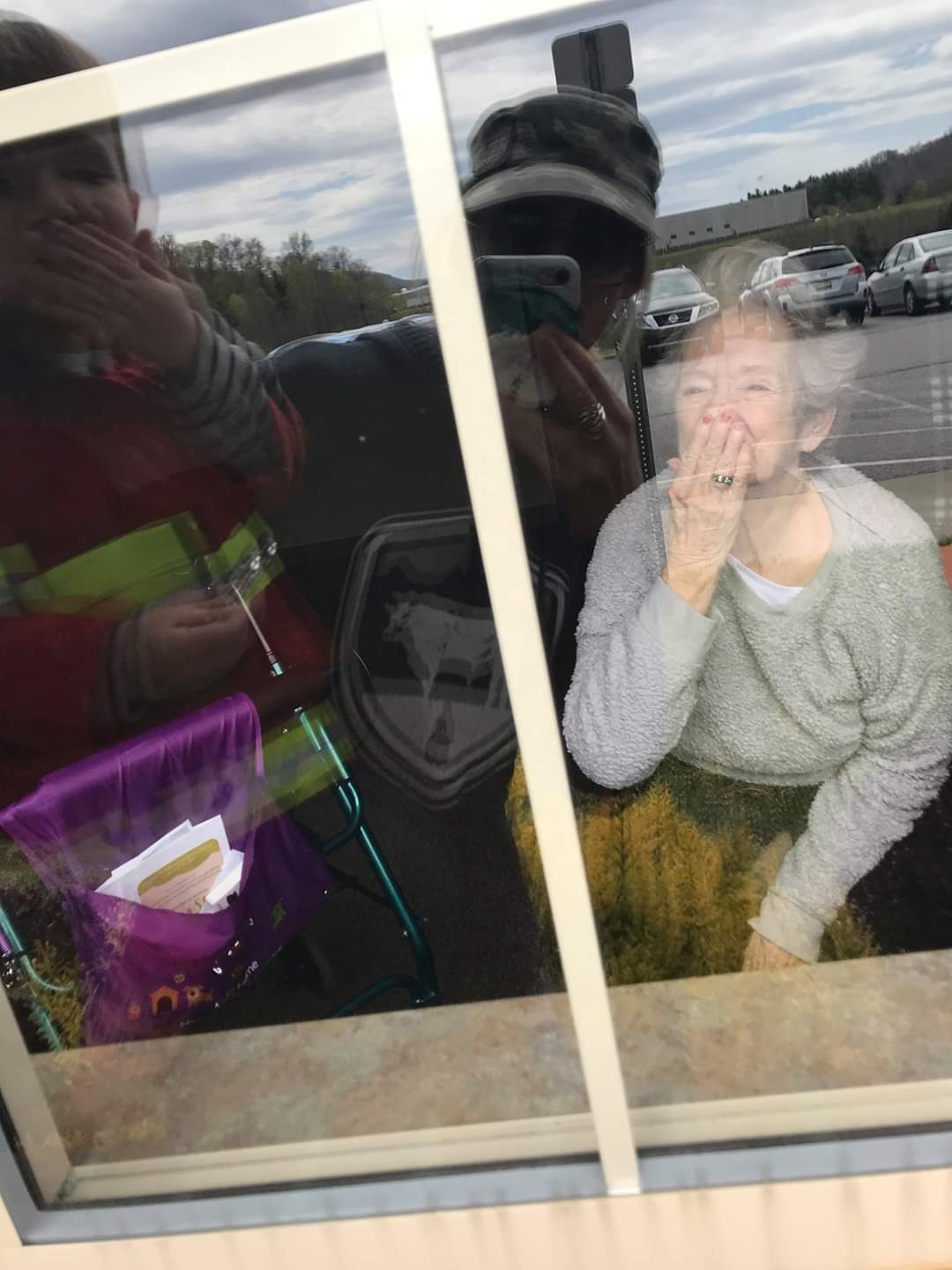 Agency staff and volunteers meet regularly—with proper social distancing, of course—to brainstorm other ways to combat isolation. "We've made such good progress over the years in Ashe County," Patricia says. "Despite the challenges of our geography and the current pandemic, we are a tight-knit community, and we don't want to lose that."

Looking for ways to combat social isolation?
Join the conversation and get inspired about respect and inclusion on Monday, June 8th at 12PM during a Facebook Live interview with AARP North Carolina and Patricia Calloway of the Ashe County Senior Services. Let us know if you can come!

Learn more about Age-Friendly' Responses to COVID-19

About AARP North Carolina