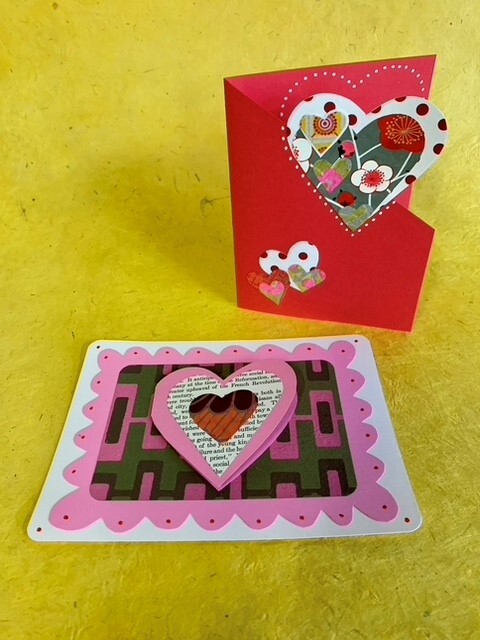 Making and sending valentines has been an American tradition since the end of the 18th Century. Here in North Carolina, AARP is offering two events in February to make it easy for you to extend this tradition of love to older Americans, especially the several million who are isolated or living alone.

Cupid Crew 2022: Valentine-Making Event
Wednesday, February 2, 2:00 PM

This virtual event is a fun chance to join card-making artist Margaret Cogswell live. She will take you through a few steps to make a basic card that is easily transformed into all kinds of cards for all ages. A supply list will be sent before the event. Participants will also learn more about "Cupid Crew 2022," an initiative that enables you to create and safely send a card to people in long-term care who need a pick-me-up. Building on last year's momentum, the Cupid Crew gang hopes to send nearly a quarter-million cards nationwide! We look forward to creating and spreading the love with you.

A Wish of a Lifetime Ambassador Training
Wednesday, February 16, 2:00 PM  

Wish of a Lifetime (WOL) is a charitable affiliate of AARP. Its mission is to shift the way society views and values our oldest generations by fulfilling seniors' dreams and sharing their stories to inspire people of all ages. During this one-hour informational session, WOL's National Field Manager Jared Bloomfield will teach you how to get involved, including how to find and help us grant potential "wishes" in your community. Wish of a Lifetime is currently looking for wishes to grant, ranging from special, safe, local dinners out to international trips with purpose. Submitting a wish is incredibly easy and takes less than 20 minutes to accomplish! On February 16, you will learn how to nominate seniors in your community and your life for this special experience. Please join us to learn more about this inspiring opportunity to grant wishes in your community and celebrate the wonderful legacies of older adults in your life!

About AARP North Carolina