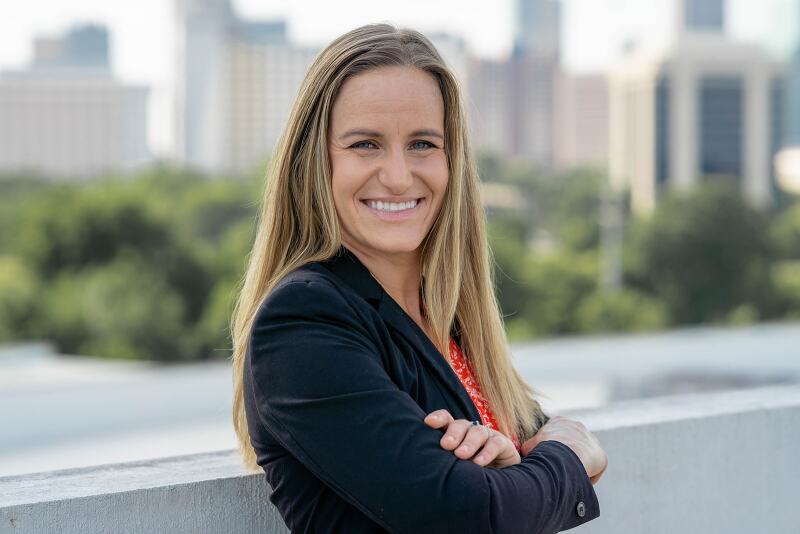 CHARLOTTE, NC— Grassroots and campaigns specialist Rebecca Gilbert has been named the new Associate State Director for AARP in the Charlotte Region. AARP Charlotte has been a strong advocate for the region's 50 plus and presents a regular lineup of local events and educational workshops throughout the region.

Gilbert is no newcomer to AARP. As a consultant for the AARP National Office Grassroots Advocacy Team, Rebecca has worked with all AARP state offices including ones in the Virgin Islands, Guam and Puerto Rico.

Director of AARP North Carolina Michael Olender said, "Rebecca's experience in grassroots political action is so important when it comes to giving older adults a strong voice in the policy changes needed to help the region keep up with the demands of its growing population of older adults. Among her priorities is building on the work of AARP in recent years in making our cities, towns and rural communities great places for all ages."

AARP has been working in Mecklenburg County and other areas in the region on improvements to local infrastructure such as housing, transportation, walkability, the use of parks and open spaces, as well as other changes that benefit residents of all ages. It has also been instrumental in the safety and quality of long-term care, supporting family caregivers, and fighting fraud and unfair utility rate hikes.

In her new role, she will not only be an advocate, she will be presenting programs and hosting workshops to help people get the most out of life. AARP events include programs for family caregivers, fraud prevention, help for job seekers and more. In addition, AARP hosts opportunities to socialize, volunteer and have fun.

Gilbert states, "I am excited to use my experience advising state AARP offices towards making an impact on my own community of Charlotte. I plan to create opportunities for individuals of all ages to participate in informative programs, learn new skills that promote brain health, participate in outdoor activities along the Greenways and within our parks, and volunteer to ensure the 50+ community is well represented."

Prior to joining the AARP team, Gilbert previously worked on public policy campaigns with the Pew Charitable Trusts and Oxfam America.

An avid runner, Rebecca is also on the Board of the nonprofit "Girls on the Run," One of her personal aspirations is to run a marathon in all 50 states and has already participated in marathons in 15 different states. In addition to running, she likes to spend quality time with her husband Brady and their rescue dog Barley.

About AARP North Carolina