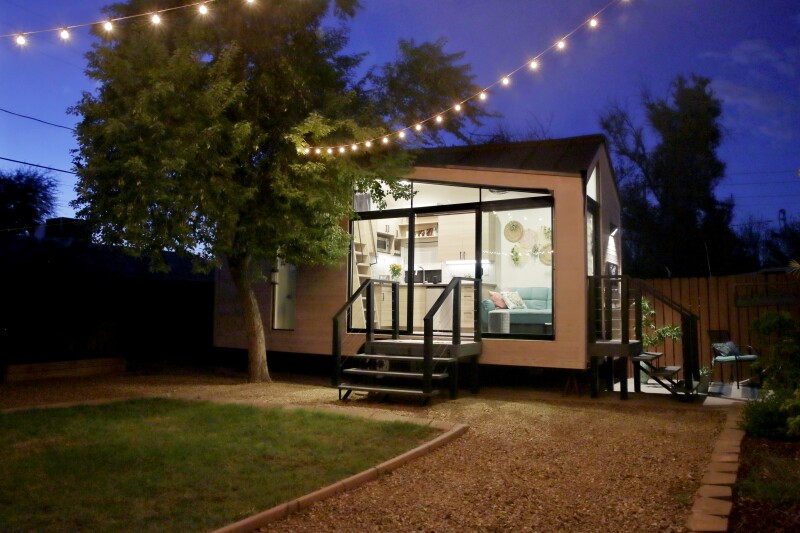 On December 7, at 11:00 am you can hear from experts in the field of housing options for older adults in our community (including the Ronald L. Mace Universal Design Institute and Better Living Design Institute), to see real life stories of residents and owners of ADUs, and to ask your questions to our panel. REGISTER NOW.


DURHAM, NC -- AARP is working to improve housing opportunities for older adults in the City of Durham, Durham County, and Raleigh.

An initiative, Housing Options for Aging in Place: Accessory Dwelling Units (ADUs), is aimed at fulfilling important components of Durham's Aging Plan — building new housing and remodeling existing homes to better accommodate our region's growing population of older adults.

Working together with key community partners in government and the private sector, we intend that the HOAP: ADU project will engage city and county elected officials, agency staff, the for-profit and nonprofit housing sector, and county residents of all ages.

This fall's initiative will bring awareness to the community of the importance of modifying existing housing and creating new housing for our region's older residents.

Following the successful Buildable Backyard event in June 2021, this fall's activities will include a review of development policies that affect ADU development, a community forum and round table discussion about ADUs, an evaluation of affordable building practices and funding sources, a review of age friendly design for ADUs, and the identification of local ADU success stories.

For Better Living Designs and resources click HERE

More about the Mace Institute:

The Ronald L. Mace Universal Design Institute is a non-profit organization based in North Carolina dedicated to promoting the concept and practice of accessible and universal design. The Institute's work manifests the belief that all new environments and products, to the greatest extent possible, should and can be usable by everyone regardless of age, ability, or circumstance.

More about the Better Living Design Institute
The Institute's sister initiative, Better Living Design is changing the way homes and home products are designed, built and remodeled to better meet the needs of everyone at every life stage.

About AARP North Carolina