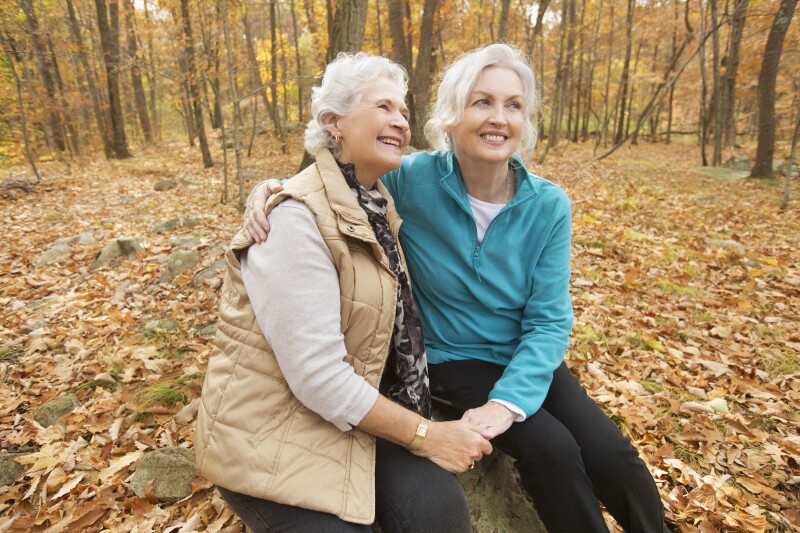 In the United States, the vast majority of long-term care for older people is provided by family members, such as and spouses, children and other relatives. But LGBTQ elders are only half as likely as their heterosexual counterparts to have close family to lean on for help.

This means that they rely heavily on the services of professional health care providers — doctors, pharmacists, or hospital and nursing home staff — who might be uncomfortable with or even hostile toward LGBT elders and who are not trained to work with them.

Advocates warn that even when providers are supportive, fear of discrimination prevents many LGBTQ older people from seeking out the care they need.

Understanding comes from knowing. Whether you are a member of the LGBTQ+ community or a caregiver provider seeking greater understanding, this two-part web series is for you.

As we age and as we face illness, our life journey can shape our experiences accessing and using healthcare resources. LGBTQ+ seniors face unique challenges and needs as they navigate care options and services.

Presented in partnership with AuthoraCare Collective, Duke University, SAGE of Central North Carolina, and AARP, this FREE webinar series will explore the impact of cultural devaluation and discrimination of LGBTQ+ persons in an effort to reveal the role care providers can play in creating inclusive and safe places for aging LGBTQ+ patients and clients. Click the blue links to register.

PART ONE: AGING IN LGBTQ+ COMMUNITIES
Thursday, February 10, 2022 | Noon - 1 p.m

Learn about some of the unique challenges and needs of LGBTQ+ seniors.

Learn about why some LGBTQ+ people are less likely to seek out care for themselves and loved ones.

Learn about resources and action being taken by organizations to address the needs of LGBTQ+ people with serious illness and their loved ones.

PART TWO: RESOURCES FOR CARING FOR LGBTQ+ SENIORS
Thursday, January 17, Noon-1pm
This webinar will focus on how to give and get information from care providers to create a space for learning and identifying available resources and services that can provide inclusive and safe care for LGBTQ+ seniors and their loved ones.

Learn how to start a conversation about individual needs and wants as a member of aging LGBTQ+ communities.

Learn about the particular concerns, fears and needs of LGBTQ+ seniors seeking care.

Learn about resources to increase your personal level of knowledge related unique aspects of being a member of the aging LGBTQ+ community

LGBTQ is an important community voice. Find more news and information here.

About AARP North Carolina