AARP now has a new team of volunteers helping to make AARP work better for you in the Queen City! The Charlotte AARP Volunteer Network is a new group of dedicated AARP members who are volunteering their time, talents and energy to make life better for older North Carolinians and their families.




The group dynamic is energetic and savvy, fueled by a wide range of experience stemming from AARP's business world, grassroots community, houses of worship and aging network. For everyone, being a part of the Network gives them an opportunity share their talents and shape AARP's impact on the Queen City.

"We became AARP volunteers to share in the good work that AARP is doing for all Americans, said Ella Mae Ware-Simpson of Mint Hill. Ella Mae initially became involved with AARP North Carolina's work on financial security and has since joined the Network along with her husband, Tommy. Both of them volunteered at the AARP National Member Event in Las Vegas and had the opportunity meet AARP CEO Barry Rand.

Dean Brodhag is a Charlotte resident who immediately showed interest in AARP's initiative to make Charlotte more age-friendly. "The group has provided a great opportunity to be involved in livable communities", Brodhag said. AARP's livable communities initiatives focus on the transportation, housing and mobility challenges that prevent older Americans from aging-in-place. Recently, Dean accepted an offer to lead AARP's work in this area which will include a city-wide "Walkable Charlotte Week" in October and a Livable Communities Summit in November.

The Network, which is still going through various stages of trainings, will ultimately be composed of ten different teams, each focusing on a specific issue area: livable communities, health, hunger, 50+ workforce support, long term care, financial security, investment fraud, Medicare fraud, utilities, and Social Security/Medicare. These teams will be meeting on a regular basis to help plan outreach programs that help educate and support older Charlotteans as they face the various challenges of aging in the Queen City.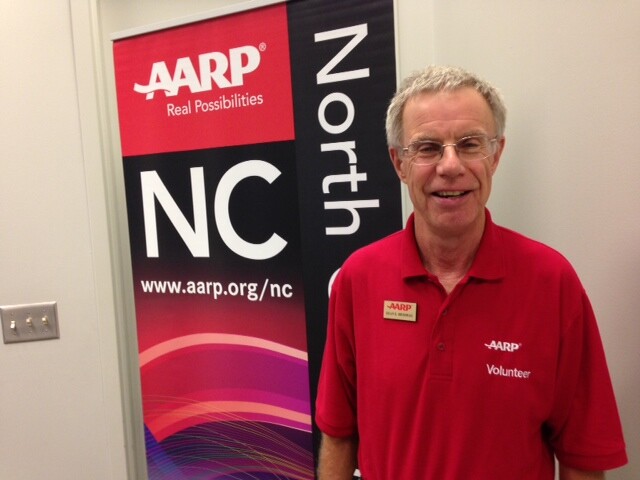 The Network meets as a full group one evening per month at several different locations throughout the city. "Many of the members still work and live all around the city so we meet in the evening and rotate our meeting spaces month to month so it is fair to everyone, said Mike Olender, Associate State Director of AARP-North Carolina. "There are a lot of 50+ Charlotteans who are looking for a way to give back to their communities in their spare time and we want to make sure we give them every opportunity to do so"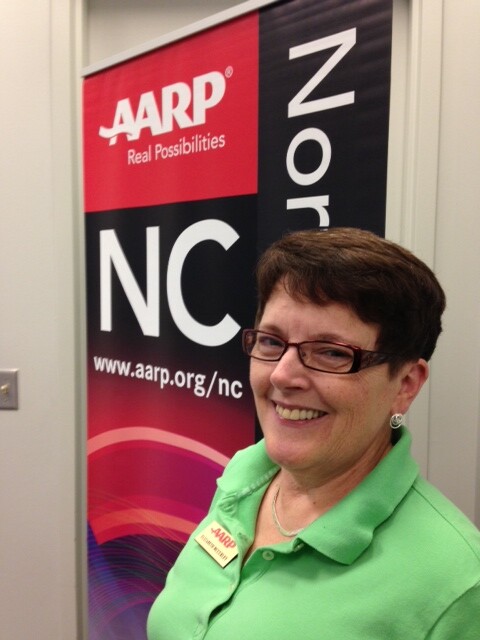 For those no longer working, the Network is being seen as a way to be engaged in something new and fresh.

"As a newly retired person, I was seeking a rewarding volunteer opportunity that would be challenging, educational and great fun, said Bets McCurley, a former independent IT consultant. " AARP-Charlotte is exciting and richly fulfilling. The Charlotte team is composed of wonderful, learned, diverse and fun-loving people."

Regardless of your background and volunteer experience, AARP provides volunteer opportunities that can enrich your life and the lives of others. To find out more about the Network and how you can get involved, contact Mike Olender, Associate State Director.
About AARP North Carolina