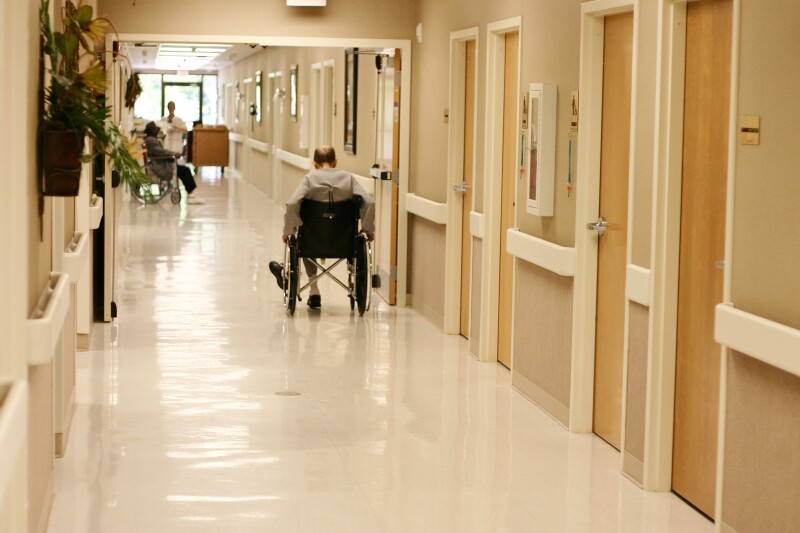 COVID-19 has delivered a grim reminder of the serious and chronic issues residents and staff in nursing homes face. But long before the pandemic, many of these facilities were cited frequently for problems such as poor infection control, understaffing, inappropriate discharges and more.

AARP North Carolina Manager of Advocacy Lisa Riegel explains, "COVID-19 exposed chronic, ongoing issues in our long-term care system. The continuing tragic and heartbreaking stories we see in North Carolina make it increasingly urgent that professionals, advocates, state agencies, and the legislature work together to keep nursing home residents safe.

In the short term, we need to protect the rights of the residents and their families to hold nursing homes and other long-term care facilities accountable for harm, neglect, and abuse through the courts. North Carolina is one of only 18 states without any nursing home direct care minimum staffing requirement. We urge lawmakers to establish minimum staffing standards for North Carolina nursing homes and to revise or repeal the blanket immunity clause in Senate Bill 704 so the rights of residents and their families to hold facilities responsible when their wrongdoing threatens the health—and lives—of residents and staff is restored." she said.

Revisit bad policy

In 2020, North Carolina lawmakers gave nursing home, assisted living and other long-term care companies immunity from liability related to COVID-19—a move that stripped away the rights of residents and their families.

In the 2022 legislative session, AARP will be urging lawmakers to revisit the policies that take away the rights of residents and their families to hold nursing facilities accountable.

Quality Care Through Adequate Staffing

North Carolinians who have worked hard their entire lives now confront an out-of-date long-term care system. AARP North Carolina supports changes that will result in a robust continuum of care with options and choices for them across all settings.


We need to support our family caregivers and provide services and supports that better allow people to stay in their homes—where they want to be.

At the same time, we need to reform the long-term care facility system for those that require residential care.

Numerous studies have found a direct correlation between the quality of resident care and the number of staff providing the care. When more staff are available to assist residents, care is improved as evidenced by reduced incidence of pressure sores, lower use of physical restraints, and fewer hospital admissions. Staffing shortages can result in harm, abuse and even death of residents.

Last year we worked together with partners like NC Coalition on Aging and made some progress on the Direct Care Workforce crisis.

Direct care workers—staff who work in nursing homes and other long-term care facilities as well as those who provide home care to assist older North Carolinians—are often heroic. They have demanding and physical jobs. Yet low pay, the lack of training and advancement opportunities, as well as other factors, have led to a growing shortage of these essential workers.

While in the recent state budget, the NC General Assembly included wage increases and $2,000 one-time bonuses for some of these workers; more is needed to address this worsening shortage such as providing living wages, professional development, and paid sick leave, while at the same time adopting staffing standards for facilities.

Help for you

Care to Compare: This week, the Centers for Medicare & Medicaid Services (CMS) began posting new information on the Care Compare website to help consumers better understand certain staffing information and concerns at facilities, including staff turnover and the level of the weekend staff.

10 Questions to Ask: If you have a spouse, sibling, parent or other loved one in a nursing home, AARP has developed 10 key questions to consider asking their facility, as recommended by experts.

Is the facility currently at full staffing levels? What is the plan to make sure the needs of residents are met if the facility has staffing shortages?

What is the facility doing to help residents stay connected with their families and loved ones during this time? Will the facility staff set up a regular schedule for you to speak with your loved one by phone or video call?

What is the plan for the facility to communicate important information to both residents and families on a regular basis? Will facility staff be contacting you by phone or email? How often will they give you an update?

Visitation: When it comes to the care for your loved one, visitation is key to monitoring their care and to help prevent some of the social isolation residents experience. In North Carolina, a resident has a right to safe visitation. If you are experiencing problems with nursing home care, or are prevented access to visiting a loved one, please contact the North Carolina Division of Health Service Regulation complaint line at 919-855-4500.

Long-Term Care Ombudsman: If you're concerned about the safety and well-being of a loved one who lives in a nursing home, contact the long-term care ombudsman. The regional ombudsmen are advocates for residents of nursing homes, board and care homes, and assisted living facilities. Ombudsmen provide information about how to find a facility and what to do to get quality care. They are trained to resolve problems. The ombudsman can also assist you with complaints.

About AARP North Carolina