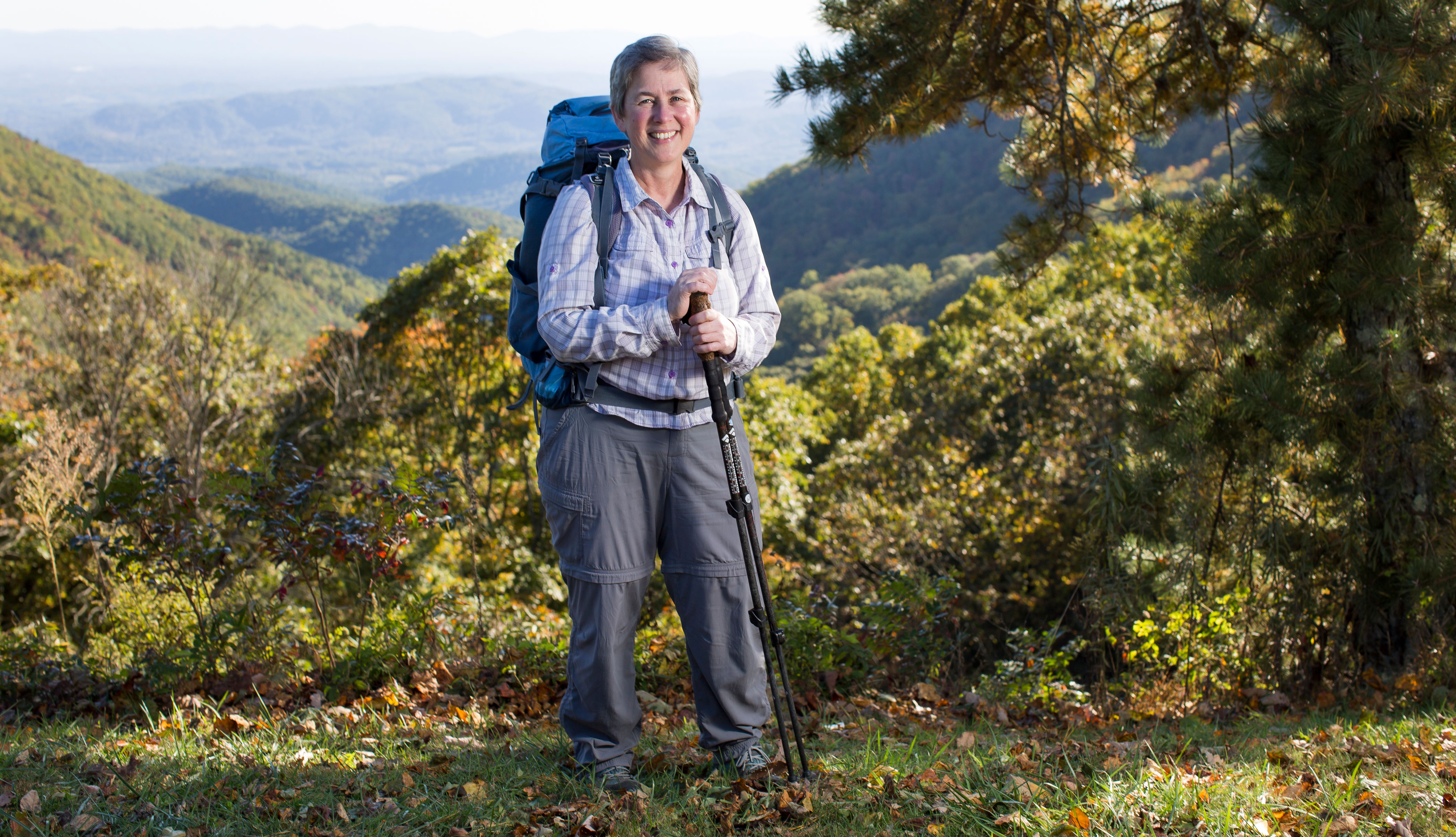 Deirdre Smith, 56, fell in love with the small town of Elkin along the Yadkin River in the foothills of the Blue Ridge Mountains. She discovered it while hiking on North Carolina's Mountains-to-Sea Trail in 2018. Earlier this year she packed up her home in Massachusetts and moved there.

"Elkin grabbed my heart, and I knew it's where I wanted to be," says Smith.

Her experience exemplifies one reason that North Carolina's trails are so important—they contribute to local economies, particularly in rural areas, by creating places where people want to live, work and visit. A state study found that every dollar spent on trail construction generates $1.72 annually for local business and sales-tax revenue.

Trails promote livability, says Lisa Riegel, AARP North Carolina's advocacy director. "Older adults who outlive their ability to drive can still walk or bike on trails to the ice cream store or to the doctor's office."

They aren't just natural surface paths through the woods, Riegel notes; trails include waterways for paddling, bike and equestrian corridors, and paved greenways through urban areas that are accessible to those of all ages.

They also make it easy for people to incorporate exercise into their daily routine. In some parts of North Carolina, trail use increased more than 300 percent over the past year as residents looked for safe places to be outside in nature, according to the Great Trails State Coalition.

Funding for pathways

AARP North Carolina is part of the coalition, an organization created this year to advocate for more funding and support for trails. It already has persuaded the General Assembly to designate 2023 as the "Year of the Trail" and to consider more funding for pathways and walkability.

The 2021–23 state House and Senate budget proposals include millions of dollars for all types of trails and for improved accessibility at state, county and local parks.

"We don't know what the final amount will be, but because the coalition was successful in getting proposed funding into the budget, we expect to see increased support for our trails," Riegel says.

AARP also supports trails through its annual Community Challenge grants, which fund quick-action projects to help make communities more livable for people of all ages.

This year, four of the seven winning North Carolina projects focus on walkability.


Raleigh will install benches, trash receptacles, a bike rack and a large sunshade structure to make an area more accessible to pedestrians and bikers.
The Main to Main Trail will create materials to promote the trail systems within the dozens of North Carolina cities and towns designated by the state as Main Street Communities. The materials will support tourism and economic development.
Brand the Moth and ArtWalks CLT in Charlotte will create a mural as part of a new digital, GPS-activated tour of 15 public art and historical sites along Little Sugar Creek Greenway.
Hendersonville will pay for creative street and crosswalk murals to delineate the pedestrian connection between two commercial areas, the Main Street and Seventh Avenue districts. Jamie Carpenter, downtown manager for Hendersonville, says marking the walkway is important because pedestrians otherwise might take a route that goes through a dangerous five-way intersection. "Now we can tell people to turn onto Fifth and follow the painted path."
All the AARP Community Challenge grant projects are expected to be completed this month.

To learn more, visit https://www.aarp.org/livable-communities/.

Michelle Crouch is a writer living in Charlotte.

For More on Livable Communities
What Is a Livable Community?
About AARP North Carolina