ASHEVILLE, NC -- Congressional leaders are looking to repeal or modify the Affordable Care Act, and House Republican leaders have presented a plan that has raised concerns on both sides of the political aisle including opposition from Congressman Mark Meadows and the conservative Freedom Caucus that he leads.
Medicaid is a critical piece of the coverage puzzle
Nearly 2 million North Carolinians were covered by Medicaid last year; of every $100 spent on Medicaid services, state government pays $34 and the rest is paid by the federal government, according to the Center for Budget and Policy Priorities.
The new House proposal would essentially scrap this state-federal cost-sharing arrangement by giving each state fixed amount based on its population. Given that these caps would be adjusted only when Washington chooses, states would be left paying the bill as the population grows and until Washington decides to adjust the cap.
This "block grant" approach ignores the "demand'' side of the supply-and-demand equation of healthcare. Federal dollars will remain fixed while states would have to pick up the tab for any excess costs. The formula doesn't account for flexibility to pay for effective but costly new treatments, the cost to states caring for larger aging populations, the costs of dealing with a disease outbreak, and many other factors. The Center for Budget and Policy priorities predicts that over the next 10 years the plan would cause states to pick up an additional $370 billion in Medicaid expenses now paid by the federal government. In other words, Washington would effectively shift much of the cost of healthcare to states to pay, or to decide to cut medical care.
The equation it adds up to is fairly simple: With rising health costs blowing a hole in state finances, the options are to raise taxes, cut care, cut eligibility or to reduce or eliminate other state spending. If the block grant becomes law, federal lawmakers will have punted their healthcare dilemma to state legislators to bear the brunt of the public outcry that would surely come in future years.
Some lawmakers have recognized the dangers of the siren call of a one-size-fits approach to government solutions in the past.
The population of older adults is changing
One good example is Sen. Richard Burr, R-N.C., who recognized this pitfall a few years back when he offered fixes to the Older Americans Act. Burr observed that the OAA funding formula generally allocated funds to states based on the proportion of older adults in each state, but that the 2006 reauthorization carried a "hold harmless'' provision preventing states from falling below FY06 funding levels regardless of their senior population. Burr noted "this provision does not account for the changes in older adult populations and is based on population numbers from 2000. Instead, the current OAA formula distorts funding and means that not every state gets its fair share. For example, congregate meal programs in a state like New York can get up to 23% more funding per capita to provide meals for seniors than programs in a state like Colorado.''
In other words, one size does not fit all. One of the many wonderful things about this nation is the differences in the states – from politics to population and everything in between. A cookie-cutter approach may sound wise, but when you think about it the needs of, say, Florida and Alaska are going to be quite different. Alaska doesn't have to be on the lookout for a mosquito-borne Zika outbreak and Florida most likely isn't going to deal with a populace facing respiratory problems after a volcano.
Although the new proposal is being touted as offering better care for less cost thanks to market forces and greater efficiencies, experts like The Kaiser Family Foundation note that states have already taken a deep drink from the efficiency well; "Many efficiencies were adopted by states during the last two major recessions when revenues dropped and budgets were constrained. Medicaid already grows at slower rates compared to private health insurance premiums.''
The American Medical Association stated "Changes to the program … that limit the ability of states to respond to changes in demand for services threaten to force states to limit coverage and increase the number of uninsured.''
Mary Bethel of the NC Coalition on Aging says, "Any type of federal reductions could lead to reductions in eligibility benefits and/or reimbursements.''
Medicaid dollars help the most vulnerable Americans – children and adults with disabilities, seniors in nursing homes or taking advantage of services to stay in their own home. Medicaid dollars help people get the care they need to keep them out of hospitals and emergency rooms. This is the group that would feel the greatest impact from the proposed changes," Bethel said.
Longtime mountain journalist and former Asheville Citizen-Times Editorial Page Jim Buchanan can be reached at Bjim36238@gmail.com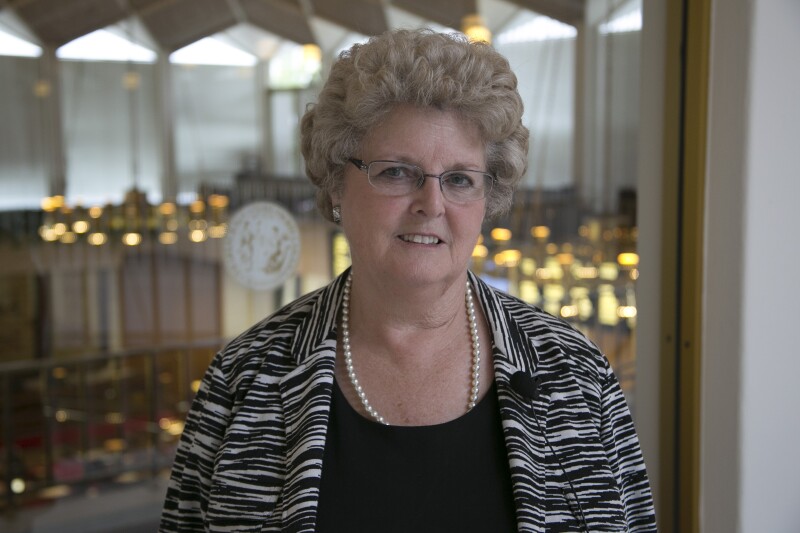 About AARP North Carolina