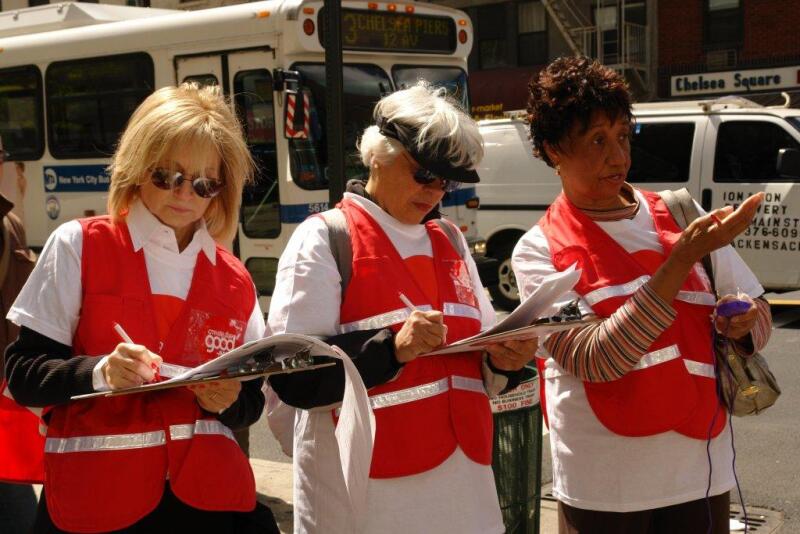 Do you know of an intersection or street crossing in yourcommunity that is challenging or even dangerous for a pedestrian to cross? If you're like most people, you certainly do. But now you can help do something about it!

Walkability is a critical component of aging in place because it allows us to be active, engaged and independent in our communities. And that is why AARP North Carolina is announcing Walkable Charlotte Week.

During the week of October 28, people just like you will be spending a few minutes assessing the "walkability" of an intersection in their community. Using a simple survey form, participants will be answering some basic questions: Does the intersection give you enough time to cross the street? Is there a timer to indicate how much time you have left to safely cross? Are there curb cuts and clearly marked cross walks to assist people with disabilities?

AARP will then collect those surveys and present them to local officials and policymakers to help inform their decision-making for a more walkable and livable Charlotte.



Getting involved is easy! Here's are the 4 simple steps to participating in Walkable Charlotte Week:

Pick an intersection: Think about which intersections in your community are unsafe for pedestrians to cross and pick one or more you or your group would like to survey.

Get a walkability kit: Visit your local library for a walkability kit which will contain everything you need –even a free stopwatch. Or download and print out the survey here.

Pick a date: Visit the intersection and complete the survey any day and time during October 28-November 1 that is convenient for you.

Drop it off: Drop off your completed survey at your local library branch and AARP will do the rest!

That's it!

Thank you for doing your part to make your community and the city of Charlotte more walkable and age-friendly!



Frequently Asked Questions (FAQs)

How do get a survey?
We make it very easy to get involved in Walkable Charlotte Week. You can DOWNLOAD and print out the survey from AARP's Create the Good website. You can also visit your local library, which will have a stock of survey kits which include everything you need, including a stopwatch.

How do I get the completed survey to AARP?
Simply return the survey form to your local library. AARP has partnered with the city's library system to serve as pick up and drop-off sites.

What will AARP do with my survey?
AARP will share the survey with the Charlotte Department of Transportation, the elected officials who represent your district and other officials who should know about the issues in your community. While we cannot guarantee your intersection will be immediately adddressed, the most critical step in resolving a problem is making sure that the right people know about it. In order to make Charlotte more age-friendly, accessible and safe for everyone, everyone needs to do their part in creating awareness with issues they have in their neighborhoods.

Can I get my church or other group involved?
Yes! Please feel free to others - including groups of all kinds - involved. AARP will be happy to mail or drop off survey kits in larger quantities as needed. You can email all requests to Mike Olender, Associate State Director of AARP North Carolina.

Who do I contact if I have questions about the survey or about Walkable Charlotte Week in general?
Please email Mike Olender, Associate State Director of AARP North Carolina. It is recommended that you review the survey form prior to visiting your intersection so you can identify any questions you may have.




About AARP North Carolina