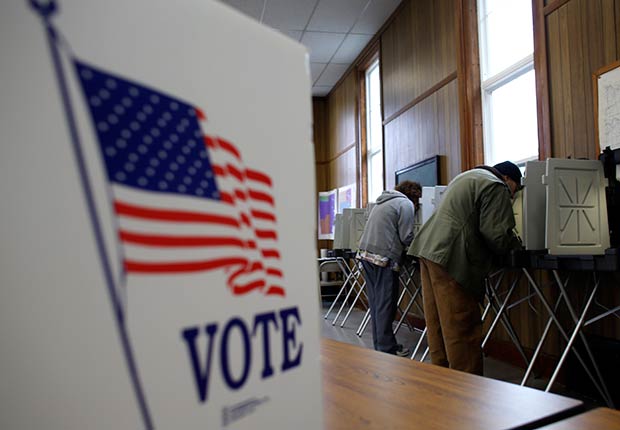 By Donna Liquori

Next month's election could affect key state and federal legislation of interest to older New York residents, including caregiving, financial security and utility costs.

In the race for governor, Rob Astorino (R), the Westchester County executive, is challenging incumbent Andrew Cuomo (D). All of the 213 state legislative seats and 27 U.S. House seats are on the ballot.

"Legislators' hearing becomes much more acute during political season, so all New Yorkers need to get engaged regardless of party and make sure the candidates are talking about the issues … they care about," said Russ Haven, legislative counsel for the New York Public Interest Research Group (NYPIRG).

AARP New York has identified these pivotal issues for older voters.

Utility consumer advocate. Legislation that passed the state Assembly and remains stalled in the Senate would create an independent body representing ratepayers' interests before administrative and regulatory agencies.

A commission appointed by Cuomo after Hurricane Sandy and other storms—and the resulting utility rate-hike requests to repair damage—recommended the creation of an independent consumer advocate to level what it called an uneven playing field.

"There's a whole plethora of utility issues, including rates, we think the voice of the residential consumer is missing from," said David McNally, AARP New York manager of advocacy.

Consumers want this voice, according to a recent AARP survey. Seven in 10 New York voters 50 and older say elected officials aren't doing enough about energy cost increases. Nearly 8 in 10 favor the utility consumer advocate.

Caregiver support. "We've been pursuing efforts to improve the work and life of the caregiver," McNally said. The Caregiver Advise, Record and Enable (CARE) Act is pending in the Legislature with bipartisan support and would ease the transition from hospital to home.

"The CARE Act would simply help the caregiver be better prepared for the one they love to succeed once that person is discharged from the hospital," McNally said.

If approved, the act would require hospitals and related institutions to notify a designated caregiver when a patient was about to be discharged. Under the measure, facilities would also have to train caregivers on providing medical care at home, such as giving injections.

AARP New York is pressing legislators to increase funding to eliminate waiting lists for caregiving services at the county level. Last year, AARP New York recommended that $26 million be added to existing funding levels to address waiting lists.

The final state budget added $5 million. "It's a step in the right direction. It's a down payment," McNally said.

On the federal level, AARP supports passage of the Home Health Care Planning Improvement Act, which would allow certain health care professionals, such as advance practice registered nurses, to order cost-saving home health services for Medicare beneficiaries, thus helping keep people in their homes longer.

Financial security. At the federal level, preserving and strengthening Medicare and Social Security are top AARP priorities. At the state level, AARP supports efforts to broaden options for workers to put aside adequate savings for their future.

"There are so many people in the state who have absolutely no access to a retirement savings plan at work," McNally said.

"We'd like to see state lawmakers … offer some way for small business and individuals to have that mechanism to save for retirement."

More than a dozen other states are currently considering establishing private-employee savings plans.

AARP does not endorse candidates, contribute to campaigns or favor political parties. For more information on state and congressional candidates, see the AARP voter guide at aarp.org/yourvote.Donna Liquori is a freelance writer in upstate New York.