It's been just about two weeks since I attended the AARP Ohio 2018 Volunteer Summit and I'm still feeling the excitement. A fellow Cincinnati volunteer had to convince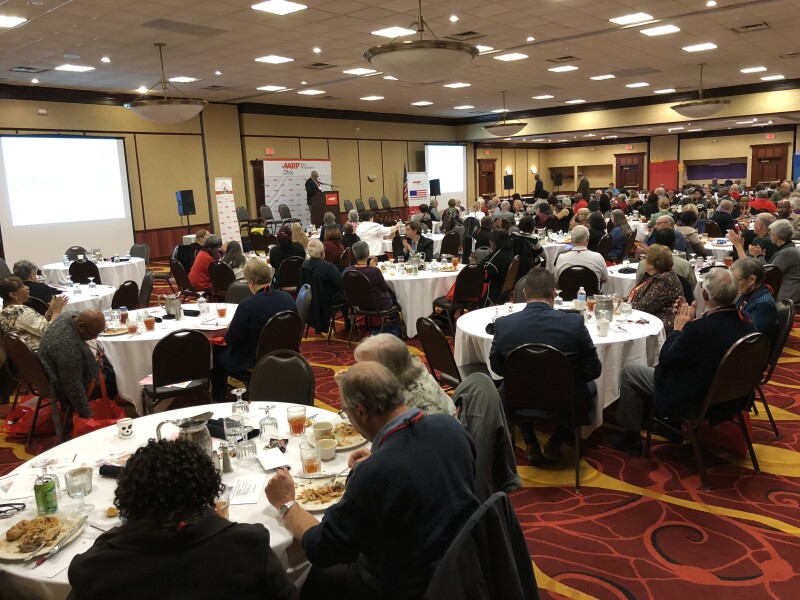 me to make the trip and I'm glad she did.

I've always known that AARP was a big organization with important goals. Over the past year, I've witnessed how our local events and activities encourage older men and women to live well and enjoy life. The Summit reinforced my sense of connection to that purpose. I learned that everything we do is geared to the simple idea of improving Health, Wealth, & Self. I realized that, as an AARP volunteer, I have a small but significant role in helping myself and others accomplish these very important goals.

I learned new ideas
In Cincinnati, I've volunteered at a variety of AARP activities and events. At the Summit, the group presentations and targeted breakout sessions gave me an additional perspective on these and other topics.

Multicultural Outreach and Special Audiences
In Cincinnati, I'm involved in African American outreach. At the Summit, I learned that AARP is also committed to outreach to the LGBTQ, Hispanic/Latino, Asian American/Pacific Islander communities as well as Veterans.
Advocacy
In the Advocacy session, I decided that I want to be on the local advocacy team.
Fraud Watch Network
In the Fraud session (The Mike & Phil Show*) I learned about using humor and props as a way to gain audience attention at fraud presentations.
Community Involvement
I learned ideas for potential AARP participation in local health fairs, job fairs, and more. I particularly enjoyed group's positive response to "Line & Wine," an event our Cincinnati AA/B Outreach group is planning for 2019.

We had fun too!

If all of this sounds too serious, I should backtrack and mention that I enjoyed myself as well. Everyone was welcoming and encouraging, and just plain nice. I connected with volunteers from across Ohio. We shared meals and ideas. We talked about our careers, our families, our home cities, and our other volunteer commitments.

We played games and won prizes too. Some of us had fun photo ops with a "...you don't know AARP" backdrop and optional Halloween accessories. Over dinner, we nodded our heads to a vintage musical mix that later inspired some of us to get up and dance.

I can't wait for Summit 2019.



Resources

*The "Mike and Phil Show" refers to our AARP Fraud Watch Network lead volunteers, Mike Kessler and Phil Smith.

If you are interested in learning more about volunteering with AARP, please complete our Volunteer Interest Form and our volunteer engagement specialist will be in touch with you.