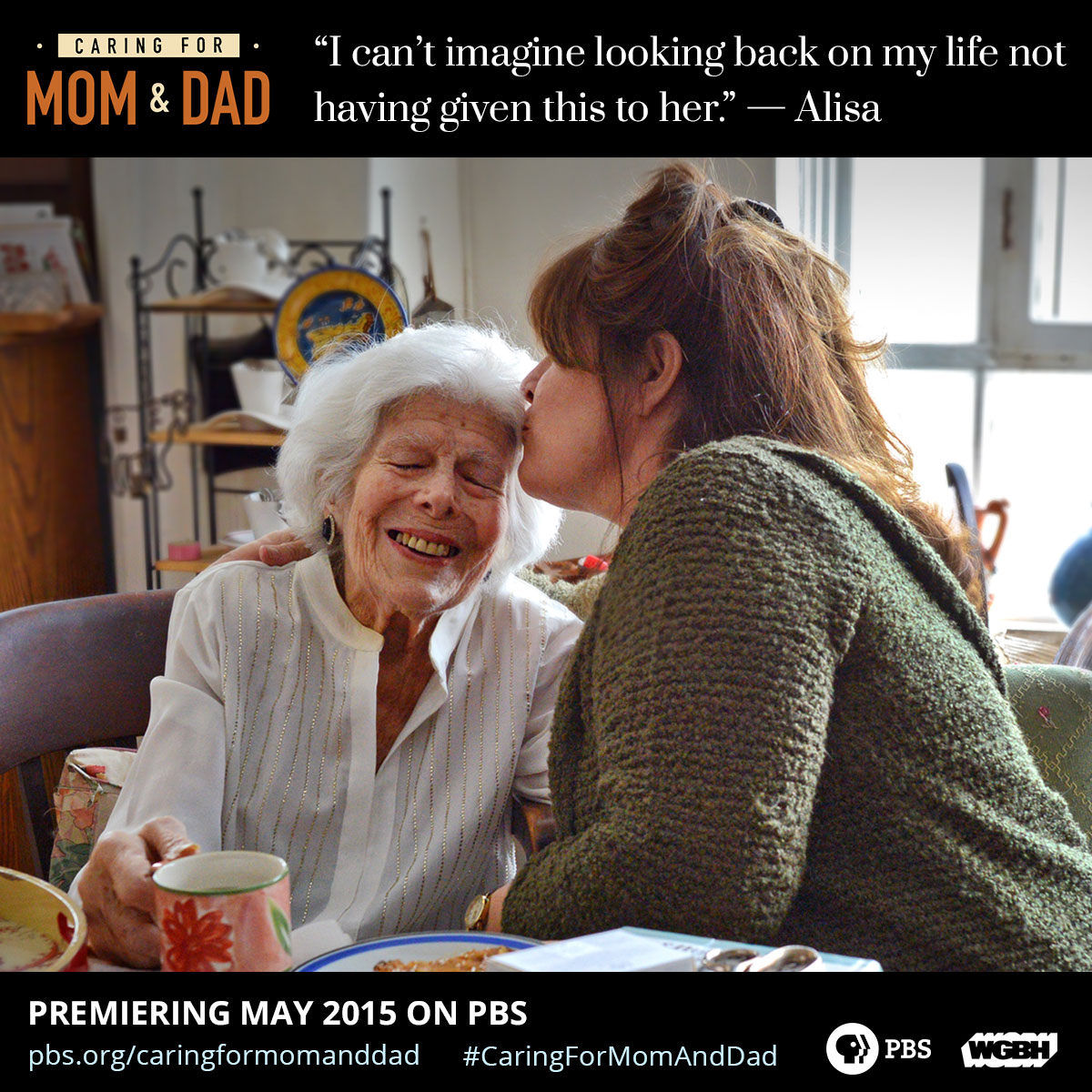 A family from Dayton and the director of the Southwestern Ohio Area Agency on Aging are among those who welcomed filmmakers into their lives for Caring for Mom and Dad, an hour-long documentary airing on Public Broadcasting Stations nationwide in May and June.

Narrated by Meryl Streep, Caring for Mom and Dad shares an intimate view of adults caring for their aging parents and seeks to answers to questions as it explores the emotional, health and financial challenges that many caregivers face every day. It also offers solutions and tips to help others embarking on this new future.

Eight families -- two from New York, NY; three from Minneapolis and St. Paul, MN; two from LaCrosse, WI; Atlanta, GA and Cincinnati, OH – allowed intimate portraits of struggling caregivers like Breanna Olson, a millennial who was forced to choose between a promising political career and moving back home to care for her parents. Alicia Zepeda-Cervantes, a daughter thrust into caregiving almost overnight, now must learn how to provide medical services that would traditionally be taken on by a nurse. See clips about each family on the PBS site.

AARP is an underwriter in the production and distribution of Caring for Mom and Dad. It will be broadcast for the first time on Thursday, May 7, and will continue to be shown on Sunday, May 10 (Mother's Day) and Sunday, June 14 (Father's Day) on PBS stations nationwide. Check local listings at the PBS Station Finder.