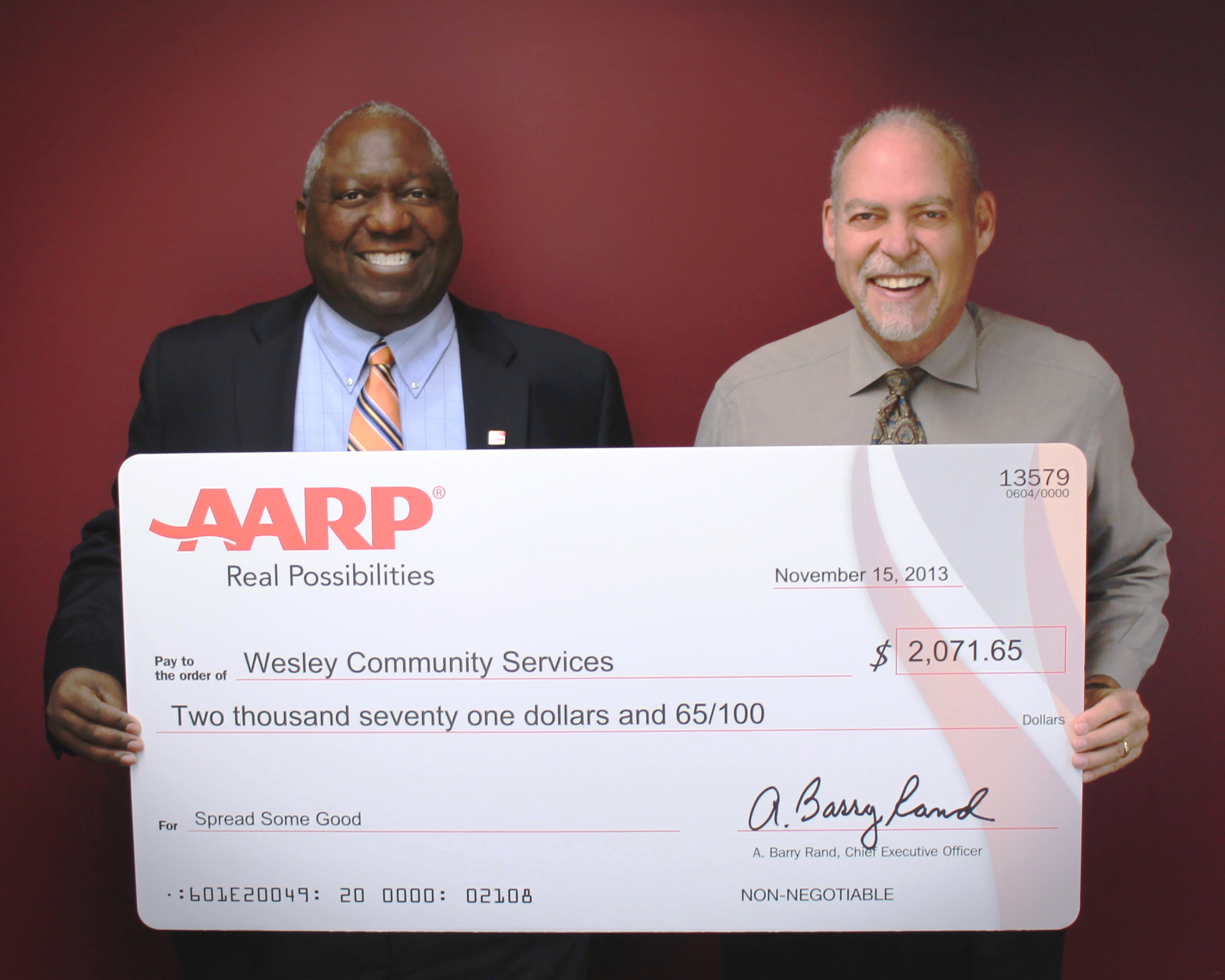 During the first two weeks of September, every Walgreens store in Ohio accepted Spread Some Good donations of $1 or more at checkout registers. A total of $13,322.26 was donated by Walgreens customers statewide for this AARP Drive to End Hunger project.

Donations totaling $10,990.01 will be used by the Ohio Association of Foodbanks to make a bulk purchase of low-salt, low-sugar peanut butter for 12 food banks across the state. Another $2,071.65 donated in the Greater Cincinnati area will support Wesley Community Services Meals On Wheels clients.

"The peanut butter purchased from the Drive to End Hunger will go a long way for our meals on wheels clients," said Stephen Smookler, Chief Operating Officer for Wesley Community Services.

Stephanie Tunison, Chief Executive Officer for Wesley Community Services, added "Our clients are truly thankful to receive peanut butter as a supplement to their nutritious Meals On Wheels. We are grateful to AARP and Walgreens."

AARP Ohio initiated Spread Some Good because 1 in 11 older Ohioans are among the 9 million Americans age 50+ who are at risk for hunger every day – a staggering 79 percent increase in just 10 years. Poor nutrition puts the health and independence of older Americans at risk, especially for those with conditions such as diabetes.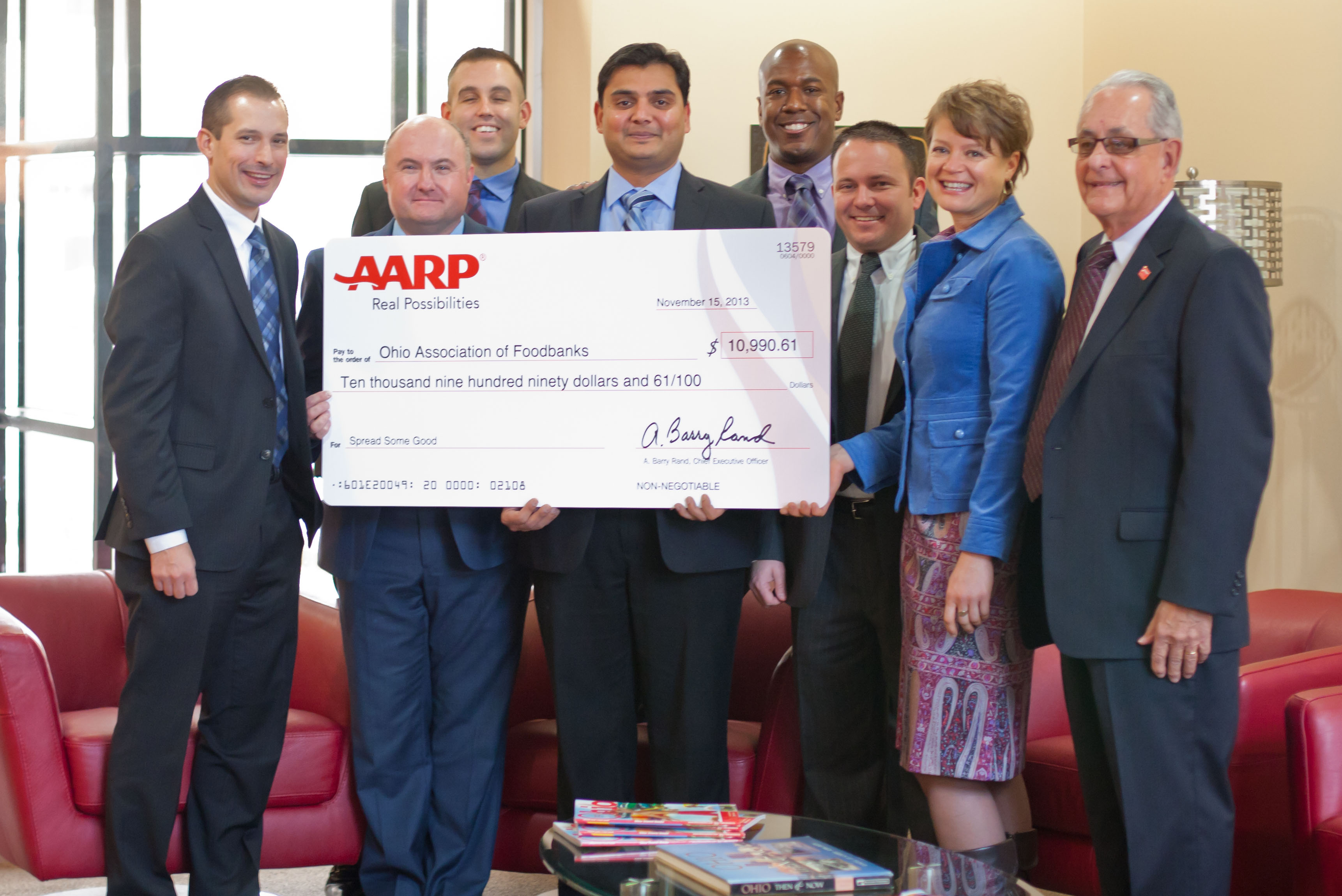 So far this year, the AARP Drive to End Hunger has put 20 million meals on tables across the country.