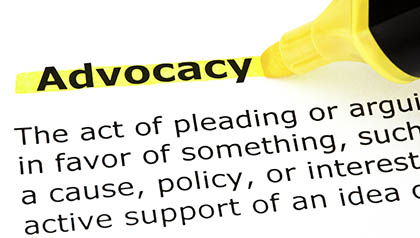 Gearing up for the next legislative session, which begins in February, AARP Oklahoma is preparing to fight for affordable utilities and continued protection of nursing home residents. The state's largest utility companies have asked for rate increases, and lobbyists representing for-profit nursing homes historically have opposed AARP's efforts to strengthen protections for nursing home residents, for example, by allowing them to have a video monitor in the room.

Earlier this year, Oklahoma became the first state in the nation to pass the Caregiver Advise, Record and Enable (CARE) Act, which helps family caregivers know how to provide follow-up medical care when a hospital patient goes home. AARP fought for the new law and is spreading the word to caregivers statewide about how it empowers them.

To sign up for legislative alerts on issues you care about, go to action.aarp.org/ok.