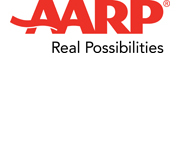 FOR IMMEDIATE RELEASE April 22, 2014
Contact: Michael Rowett, 501-217-1625, mrowett@aarp.org

Older Arkansas voters strongly support bipartisan legislation to fight age discrimination, poll shows
New AARP survey shows 81% support bill to remedy 2009 court decision

LITTLE ROCK—Older Arkansans overwhelmingly support bipartisan legislation to combat age discrimination in the workplace, a new AARP survey shows.

The poll last month of registered Arkansas voters 50 and older found that 81 percent favor passage of the bipartisan Protecting Older Workers Against Discrimination Act (POWADA). Significantly, 58 percent of all those interviewed said they "strongly" endorsed the bill. Just 11 percent oppose passage, the survey reported.

POWADA, sponsored by U.S. Sens. Chuck Grassley, R-Iowa; Tom Harkin, D-Iowa; and Patrick Leahy, D-Vt., would remedy the U.S. Supreme Court's narrowly decided (5-4) Gross v. FBL Financial Services ruling. In this 2009 decision, the Supreme Court made it much more difficult for older workers to prove claims of illegal bias based on age. POWADA would restore the pre- Gross standard and help ensure that employees have a more level playing field when fighting age discrimination in court.

In an era marked by increasingly polarized politics, the survey found that POWADA resonates positively with Arkansas voters across the political spectrum. At least three-quarters of conservatives, moderates and liberals all endorse passage of POWADA. Similarly, 82 percent of those surveyed say their member of Congress should support legislation like POWADA, with at least 75 percent agreement across ideological and party lines.

"This survey confirms what Arkansans know: huge majorities demand fairness for older workers," said AARP Arkansas State Director Maria Reynolds-Diaz. "This support bridges all political ideologies."

Age discrimination hits home for Arkansans. Nearly two-thirds (66 percent) of those polled say that based on what they have seen or experienced, they think people 50 and older face age discrimination in the workplace. More than 1 in 4 Arkansans (27 percent) report that they or someone they know has faced age discrimination in the workplace. Moreover, 80 percent of those polled in Arkansas say that they are concerned that their age would be an obstacle to finding work, with 60 percent saying that they are "very concerned."

A copy of the full survey report, Protecting Older Workers Against Discrimination Act: A Survey of Arkansas Voters Ages 50+, is available here.

POWADA earns support from Arkansas voters at a critical time for older workers. The Great Recession "officially" ended in June 2009, but national and state unemployment remains high. Moreover, the average length of unemployment between jobs for older workers is nearly a year on average. When older workers do find another job, it's often for less money, which can have a devastating impact on older workers' long-term financial security and ability to live independently as they age. Half of older workers have less than $25,000 in savings.

The Gross decision substantially toughened the standard that older workers must meet in order to prove that his or her employer violated the federal Age Discrimination in Employment Act (ADEA).

Unfortunately, the decision means many older workers will never see their day in court, and some courts have already restricted the rights of employees in other types of employment discrimination cases, too. For example, the 6 th U.S. Circuit Court of Appeals in Cincinnati in its 2012 Lewis v. Humboldt Acquisition Corporation ruling applied the Gross ruling to limit rights to challenge disability-based bias under federal law.

For decades, if an older worker showed that age was one motivating factor in an adverse employment decision, even if other motives also played a role, the employer had to prove that it would have made the same decision without considering the employee's age. Since the Gross decision, employees instead must prove that the employer would not have taken the adverse action "but for" their age—in other words, that age played the determining role—which constitutes a significantly higher standard of proof.

A decline in traditional pensions and inadequate savings has meant that millions of older Americans face a future of economic insecurity if they are out of work during their prime income-earning years. The ability to stay on the job longer and continue earning toward retirement is threatened when courts make it harder for older workers to prove age discrimination.

Other key findings from the poll include:

93 percent think older Americans should be protected from age discrimination just like they are on the basis of race, sex, national origin or religion.
89 percent agree that "Congress needs to do more to ensure people over 50 continue to have an equal opportunity to work for as long as they want or need to—regardless of their age."
87 percent say that it is important "for Congress to take action and restore workplace protections that older Americans had against age discrimination before the U.S. Supreme Court decision."
82 percent of respondents say their member of Congress should support legislation like POWADA.
"AARP for more than 50 years has worked to ensure that all American workers are judged on their skills and abilities, not their age," Reynolds-Diaz said. "Congress should fix an unfair court decision that discriminated against older workers. Older Americans—and older Arkansans—deserve no less."

Data was collected for this project by AARP through a survey administered by Woelfel Research Inc. Survey data was collected via telephone March 8-12, 2014, among a random sample of 502 registered voters in Arkansas age 50 and older. The margin of error for this sample is plus or minus 4.4 percentage points.

-30-
AARP is a nonprofit, nonpartisan organization, with a membership of nearly 38 million, that helps people turn their goals and dreams into real possibilities, strengthens communities and fights for the issues that matter most to families such as healthcare, employment and income security, retirement planning, affordable utilities and protection from financial abuse. We advocate for individuals in the marketplace by selecting products and services of high quality and value to carry the AARP name as well as help our members obtain discounts on a wide range of products, travel, and services. A trusted source for lifestyle tips, news and educational information, AARP produces AARP The Magazine, the world's largest circulation magazine; AARP Bulletin; www.aarp.org ; AARP TV & Radio; AARP Books; and AARP en Español, a Spanish-language website addressing the interests and needs of Hispanics. AARP does not endorse candidates for public office or make contributions to political campaigns or candidates. The AARP Foundation is an affiliated charity that provides security, protection, and empowerment to older persons in need with support from thousands of volunteers, donors, and sponsors. AARP has staffed offices in all 50 states, the District of Columbia, Puerto Rico, and the U.S. Virgin Islands. Learn more at www.aarp.org