Chris Thomas, Public News Service-OR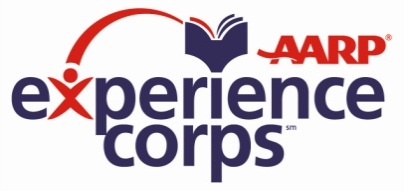 (12/27/13) PORTLAND, Ore. – Oregonians from two generations are learning by pairing older volunteers with children who need extra help with reading, writing and math.

The AARP Experience Corps places tutors in high-need classrooms around the country, including seven districts in the Portland metro area.

Jessica McLaren, AARP Experience Corps program coordinator for Metropolitan Family Service, says the volunteers get high marks. More than 90 percent of teachers surveyed said the Experience Corps tutors improved students' participation, concentration and reading skills.

McLaren says the children like them, too.

"They love it," she says. "We're in Title One schools, so our schools have higher poverty and many of the challenges that you might see in some of those communities. And so, to have another caring adult and a stable adult relationship is only a joy for the kid to have, to get that extra attention and support."

About 60 adults work in 10 schools in Oregon, and more will be recruited this spring for the next school year, for kindergarten through third grade. Teaching experience isn't necessary, and tutors who commit to spending 15 hours a week are eligible for a stipend.

In the same survey, 98 percent of the tutors said their work helps keep them physically and mentally active.

Compared to the corporate world, Liz Wade says it's great to work with people who are happy to see her every morning and want to give her a hug at the end of the day. She tutors kindergarteners in southeast Portland.

"They're wise beyond their years," she says. "They tell it like it is.

"They still like adults, they still need that one-on-one attention, but they're sponges. They love to learn. And it's just been so much fun to watch their faces light up when they get a new concept."

Some tutors mentor students one-on-one. Others work with small groups.

Carol Batista, a retired social worker, has been in the Experience Corps for four years. She says she's also learned a lot as a tutor at her neighborhood elementary school, and even wishes she'd been a teacher.

"I love the teachers, I love the little kids," she says. "It's an interesting mix of kids. We have kids that have never spoken English until they walk through the front door. So, it's the commitment to the community, but it's also an eye-opening experience for me."

Nationally, AARP Experience Corps has placed more than 1,700 tutors in almost 1,300 classrooms.