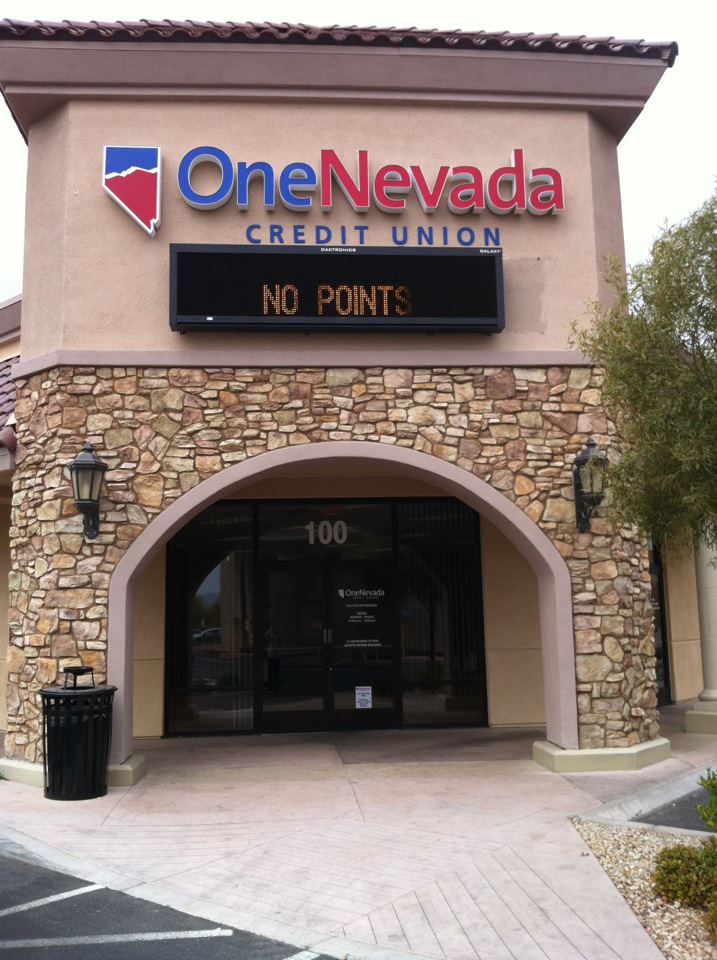 One of the nation's best companies for older workers is located right here in Nevada!

One Nevada Credit Union, based in Las Vegas, has been honored by AARP and the Society for Human Resource Management as one of the 2013 Best Employers for Workers Over 50.

One Nevada joins a diverse group of health systems, corporations, government agencies, and non-profits on the list, announced today by AARP and SHRM. The financial services provider serves residents of Clark, Nye and Washoe Counties.

"AARP improves opportunities for older workers by spotlighting employers that have implemented programs that help retain, retrain, engage and recruit mature workers," said AARP Nevada State Director Carla Sloan. "One Nevada knows that recruiting and retaining 50-plus workers is smart business."

One Nevada provides an exceptional work environment for all its employees – from unique career development opportunities and wellness benefits to assistance connecting with family and caregiving resources. The financial services provider also stays actively connected with its retirees, and provides post-retirement work opportunities such as temporary assignments and contract work. Forty percent of One Nevada employees are over the age of 50, and the average tenure of this group is nearly fourteen years.

This is the fourth time One Nevada Credit Union has been named to the Best Employers list, recognizing its innovative and thoughtful practices supporting older workers.

National Institutes of Health (NIH), one of the world's premiere medical research institutions, gained top honors in the 2013 search. Scripps Health of Southern California, which headed the list in 2011, is runner-up this year.

Announcement of the top 50 came jointly by AARP and SHRM, which is cosponsoring the Best Employers program for the first time. SHRM is the world's largest association devoted to human resource management.

"Every organization needs to view its older workers as highly valuable assets and develop strategies to keep this enormous wealth of talent," said SHRM President and CEO Henry G. (Hank) Jackson. "It's absolutely critical for organizations to embrace new ways to retain older workers, especially in the face of the coming wave of Boomer retirements."

Any U.S.-based employer with at least 50 employees is eligible to apply for the Best Employers award. Candidates are vetted to ensure that practices meet the needs of mature workers. Key areas of consideration include: recruiting practices; opportunities for training, education and career development; workplace accommodations; alternative work options, such as flexible scheduling, job sharing and phased retirement; employee health and retirement benefits, and retiree work opportunities.


The top Best Employers this year will be profiled in the August-September issue of AARP The Magazine. Accompanying that salute will be a feature article that explores the strengths of older workers.

For a full list and for more information on the 2013 Best Employers, please go to www.aarp.org/bestemployers, which includes background on employers' workforce practices and a description of the selection process. For more information on AARP's resources for older workers, visit www.aarp.org/workresources.

AARP and SHRM have collaborated since 2010, working together to raise awareness on older worker issues and to provide resources and strategies to address these issues. SHRM's cosponsorship of the 2013 Best Employers award is one of several joint projects that are documented on the SHRM-AARP web page at www.shrm.org/aarp.