By Nicole Duritz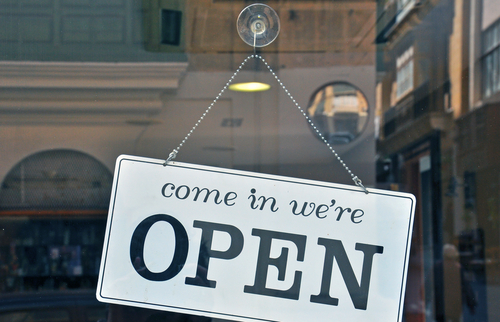 There are a number of health decisions that we have to make for ourselves over the years—from choosing our doctors to choosing our groceries, and everything in between. One of the most important health decisions you should consider each year is about your coverage. In fact, the time to act is now. Open enrollment season for the Health Insurance Marketplace runs from November 15, 2014 to February 15, 2015. You can take advantage of open enrollment whether you're insured and looking for better coverage or if you don't have insurance and need to enroll for the first time.

Remember, the Affordable Care Act ("Obamacare") made obtaining health insurance coverage possible for millions of Americans. Regardless of your health history, you can't be turned down for coverage. However, the Marketplace is not for people who have Medicare. So don't be confused. Medicare has a separate open enrollment process that started on October 15 and continues through December 7. You can visit www.medicare.gov for more information.

About the Health Insurance Marketplace

If you don't have health insurance, you can shop for coverage through the Health Insurance Marketplace. The Marketplace allows you to comparison-shop for private health insurance by comparing plans in your area. If you already have insurance, this is the time of year when you can compare what you have.

You can apply for coverage online, by mail, by phone or in person. Call Health Insurance Marketplace Call Center number 1-800-318-2596 or visit www.healthcare.gov. Once you sign up and pay for your first month of coverage (your premium), you'll be enrolled in the plan you choose. If you sign up and pay by Dec 15 your coverage will begin on January 1, 2015.

All plans offered through the Marketplace cover important benefits like doctor visits, emergency care, prescriptions, preventive care and more. You can pick a plan that works best for you and your family based on your health needs and your financial situation. There are important protections that will prevent your health costs from spiraling out of control. For example, the health care law capped how much you have to pay out of your own pocket each year. Plus, insurance companies can no longer limit how much they'll pay for covered services.

To learn more about the Health Insurance Marketplace and the health care law's benefits and protections, visit www.HealthLawAnswers.org or for Spanish speakers, www.MiLeyDeSalud.org.

How to Apply

When you're ready to apply for coverage, here's the information you should have at hand:

The Social Security number of each family member.
Employer and income information for everyone in your family (from your tax return, pay stubs or W-2). This information will go into determining if you are eligible for financial help to pay for some of the costs. You may want to check out this subsidy calculator.
The policy number for any current health coverage.
Information about job-related health insurance available to you or your family.
A list of your health care providers as well as your pharmacies and local hospital. You can refer to it to make sure the health plan you choose includes them.


When you're ready, visit www.healthcare.gov and start comparing plans available to you. If you need help, call Health Insurance Marketplace Call Center number 1-800-318-2596.

You can also apply by phone or print the application and mail it in. If you want in-person help with the process, you can get that, too. The website provides information about all the ways you can apply.

If you have kids under age 26, you can include them on your insurance plan. For older kids who may need a nudge to sign up for health insurance during open enrollment, send them a funny e-card from www.mommeansit.org.

Take advantage of the annual Health Insurance Marketplace open enrollment season to get coverage or change to a plan that better suits your needs. Make sure you and your family has the coverage you need for your health and your peace of mind. This health decision positions you well for the days to come.

Want to be the first to know about upcoming AARP events in your community? Sign up for our email list and join us on Facebook and Twitter to stay informed!



Nicole Duritz is Vice President of the Health & Family issues team in the Education and Outreach group at AARP. She leads AARP's educational and outreach efforts on health education issues, including Medicare, the health law, prescription drug affordability, long-term care, and prevention and wellness. She can be reached at nduritz@aarp.org.