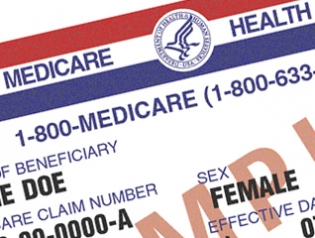 The deadline for current beneficiaries in the Medicare Advantage (MA) program to opt back into traditional Medicare is February 14, 2014. Recent changes in MA Plan provider networks in Connecticut, some just announced this week, could impact thousands of current MA beneficiaries. AARP is urging those who may be impacted to examine their MA Plan to determine whether their doctors are still covered and if the Plan still meets their individual needs.

To help navigate these important decisions, all Medicare consumers can call the CHOICES program in Connecticut at 1-800-994-9422.

Consumers who may be impacted by recent provider changes in the AARP-branded United Health Care MA Plan who have questions about the changes and their Plan should contact UHC directly by calling the number on the back of their Insurance Card. AARP also recommends that patients contact their doctors and other providers to confirm their continued participation in the UHC MA network or in traditional Medicare.

In addition, AARP today sent a letter to the federal Department of Health and Human Services, Center for Medicare and Medicaid Services on behalf of AARP's nearly 38 million members and all Americans who depend on the earned benefit of the Medicare program, outlining proposals which seek to mitigate some of the provider disruptions recently experienced by beneficiaries in the Medicare Advantage (MA) program, including those in Connecticut.

A copy of the letter can be viewed here.