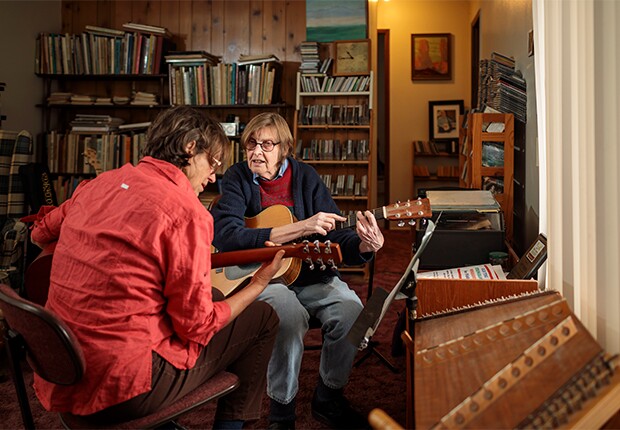 By Merry MacKinnon

As newcomers flock to Oregon, soaring housing values are enriching property owners while big rent hikes are pricing out lower-income tenants.

"It's brutal out there," said Briana Winterborn, a program coordinator for Elders in Action, a Portland nonprofit advocating for older adults.

Each week she gets calls from harried renters facing eviction. One client reported a $400 monthly rent increase, which she called a de facto eviction.

Under pressure to protect the 39 percent of Oregon's households that rent, the Legislature is considering renter protections proposed by House Speaker Tina Kotek (D-Portland).

The housing crunch "means an eviction or a substantial rent increase can turn their world upside down," Kotek said.

Like many older renters on fixed incomes, retired librarian Jane Keefer, 78, is caught in the crunch.

The Portland resident has rented her two-bedroom garden apartment for 17 years. She has no children and lives alone, but has many friends nearby.

Her rent has gone up annually for the last three years. When the current owners purchased the property in 2014, they raised her rent from $804 to $1,000. Some other tenants left, but vacant units were redone and Keefer's bathroom was updated.

Today, her monthly $1,400 rent consumes 70 percent of her retirement income, which she supplements by teaching music. To find something more affordable, Keefer might have to move out of the city.

"I've been here longer than I've been anywhere, and it's hard to move," she said.

The housing crunch has also added to the ranks of the homeless. Tarps and tents are increasingly visible near roads, riverbanks and rail lines.

A Statewide Problem
"It's not just Portland," said Bandana Shrestha, AARP Oregon community engagement director. "It's happening all across Oregon."

One of Kotek's proposals would lift a ban on rent control. Local governments, she said, could then regulate rents, specifying a fair rate of return for landlords while preventing price gouging.

Kotek is also proposing a temporary statewide moratorium on rent increases over 5 percent, giving communities time to craft rent-stabilization plans.

She also supports banning no-cause evictions. "Some owners are evicting entire buildings to renovate and join the luxury apartment market," said Lindsey O'Brien, Kotek's spokeswoman.

Without protections, renters are powerless, said Sybil Hebb, Oregon Law Center's director of policy advocacy.

"Tenants face possible homelessness and displacement if they receive an extreme rent increase or a no-cause eviction, to which there is virtually no possibility of defense," Hebb said.

But Christian Bryant, president of the Portland Area Rental Owners Association, warned that under such measures, "most rental owners won't be able to absorb the extra financial burdens and you will see some get out of the rental industry."

Last year, state legislators removed a ban on two affordable housing policies. The Portland City Council approved a program requiring developers of 20 or more housing units to devote 20 percent of the units to affordable housing in exchange for incentives, such as tax waivers and allowing more units.

AARP Oregon supports that program, along with rent stabilization and just-cause eviction standards, Shrestha said.

AARP will sponsor forums on housing April 12 in Eugene and April 13 in Medford. Both events are from 8:30 a.m. to noon. Register and get information at aarp.org/or.

Merry MacKinnon is a writer living in Portland.