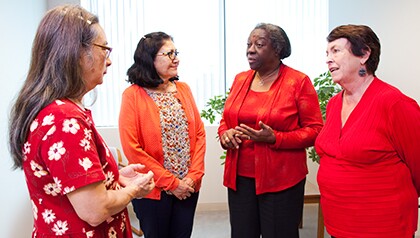 Every day volunteers impact the lives of others. There's a sense of satisfaction and serenity that comes from making a difference in someone's life or in your community. AARP Oregon offers many volunteer opportunities that empower you to make change in your community.

Share your experience, skills and passion while helping AARP achieve the goals that 50+ residents of your state care about most as an AARP Oregon volunteer. AARP Oregon is looking for volunteers across the state.

Click on the links below to learn more and join us!

Community Outreach & Education Help with outreach and engagement on a variety of programs and initiatives in your community.

Influence policy at the state and local level on important issues impact health, economic security and livable communities, like parks, housing and sidewalks. Learn more about how you can become an advocate.

Support Livable Communities to help make your community a great place for people of all ages and abilities to live, work and play.

AARP is here to help you take on today.