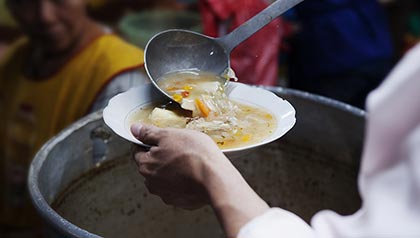 AARP Pennsylvania and AARP Foundation are offering $10,000 in grants to faith-based organizations in Philadelphia's African American community to fund projects aimed at relieving hunger among people age 50-plus. Nearly 6 percent of Pennsylvanians in that age group are at risk of hunger.

A 2010 study by the nonprofit Food Research and Action Center found that 16.2 percent of Pennsylvanians age 18 and older did not have enough money to buy food at some point in the previous year. In Philadelphia, more than 470,000 residents receive benefits from the Supplemental Nutrition Assistance Program (SNAP), which helps low-income people buy groceries.

To apply for a grant, go to aarp.org/pa. To learn more about AARP's outreach to faith-based communities, contact Joi Hopkins at jmhopkins@aarp.org.