By Jean C. Setzfand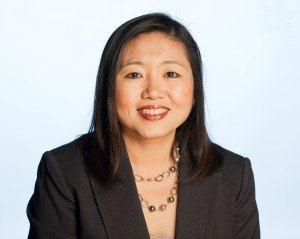 A survey by Ameriprise Financial found that two thirds of Baby Boomers' daughters help their parents with financial matters. Maybe you've experienced it yourself. Perhaps you've also experienced how awkward it can be to have the talk about money matters or caregiving wishes with your parents.

Then there's the other side of the equation. Have you talked with your adult kids about your financial matters, and your vision of how you'd like to live out your life as you age? Your kids are probably as uncomfortable broaching the subject with you as you are broaching it with your own parents.

This Mother's Day, focus on the gift of conversation. Follow these suggestions on how to talk to your parents about their finances, and then turn around and talk to your kids about yours. It's time to get – and give – peace of mind.

Find help on financial matters such as planning, budgeting and goal setting.

Approaching Your Parents

Talking with your parents about their finances and caregiving preferences is bound to be awkward. They may become defensive, thinking that you don't trust them to take care of things anymore. You know your parents best, so think about how to set them at ease. It's helpful to say upfront that it's a difficult conversation for both of you.

Before you talk to mom and dad, put together a list of financial and caregiving information you will need to help them. Get help by going to www.aarp.org, and searching for "organize important documents."

When you're ready, here are some tips on having the conversation.

Share a story. A great way to start the conversation is to share a story about a friend or neighbor that your parents could relate to.
Be respectful and positive. Let your parents know that you're interested in helping make their lives manageable as they age.
Start small. If your parents are hesitant to talk, try taking on something small. For example, ask them to tell you where they keep their important documents.
Ask them to talk about their caregiving preferences. Do they want to age in place? Would they be open to moving into a retirement community with continuing care options? Find out if they have long-term care insurance or other means of paying for care if they need it.


Talking to Your Adult Kids

Now that you've started the conversation with your parents, it's time to talk to your adult kids. They will likely appreciate that you initiated the conversation so they didn't have to,

A great place to start is to take AARP's 40-day pledge to create a "Living Longer, Living Smarter" plan. It will help you decide what kind of future you see for yourself, create a plan to achieve those goals, and then share that plan with your kids. The pledge will take you through the process of organizing documents, calculating long-term care expenses, and creating an advance directive. This document identifies the kind of care you want in the event you aren't able to make medical decisions down the road.

It's up to you how much you want to share with your kids. Think about what's useful to know about your own parents, and let that be your guide.

At this stage of life, one of the best gifts moms can give and receive is peace of mind. Talk to your mom, and talk to your kids. Peace of mind is within reach.

# # #

Jean C. Setzfand is Vice President of the Financial Security issues team in the Education and Outreach group at AARP. She leads AARP's educational and outreach efforts aimed at helping Americans achieve financial 'peace of mind' in retirement. She can be reached at jsetzfand@aarp.org .