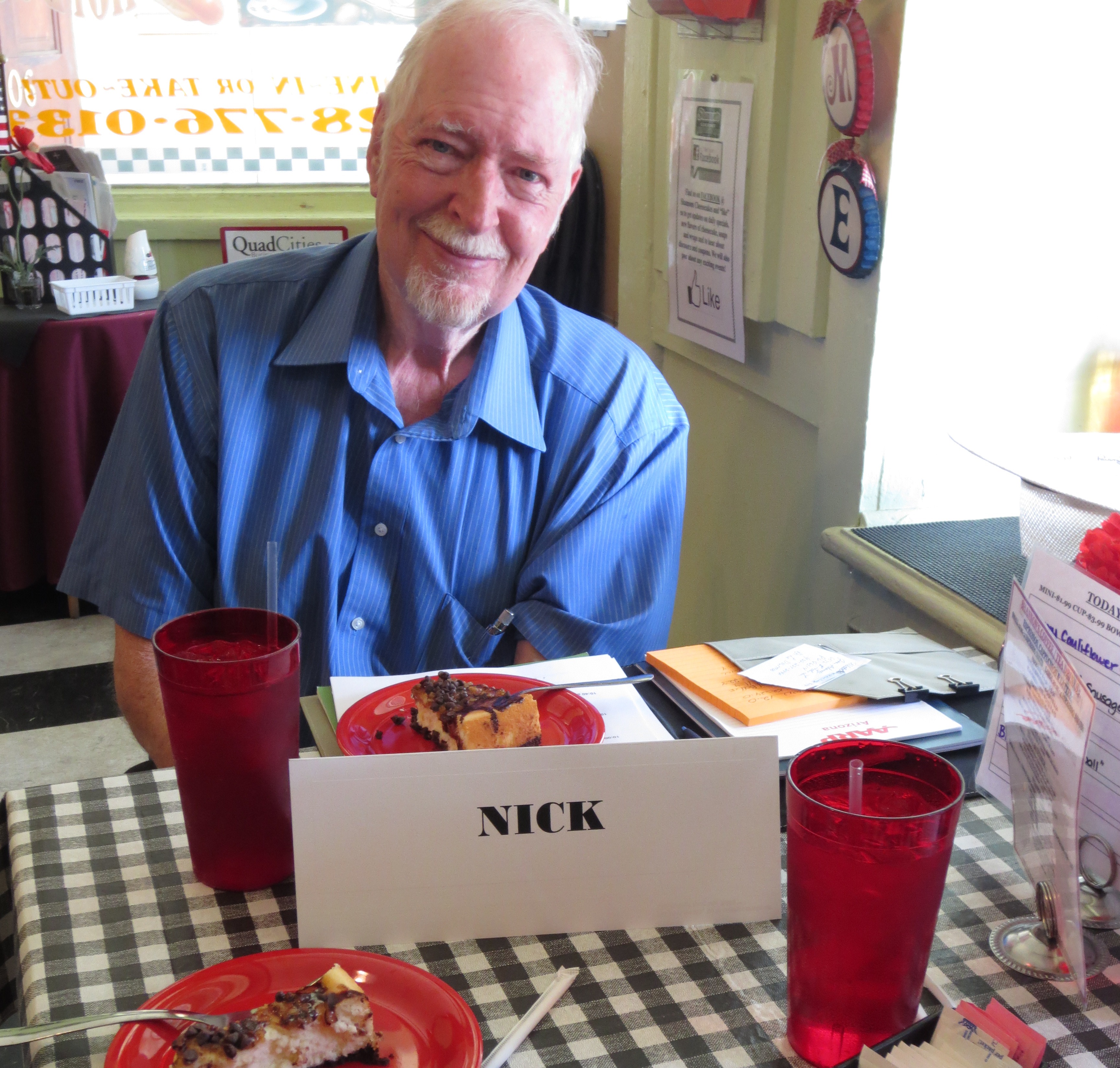 In talking with 72 year old Nick Perry of Prescott, you would never guess that he was born with a disability that requires him to use crutches to walk. His reminisces of years past include a rich list of careers highlighted by his work with various charitable causes.

"I've been on braces all of my life, and while that may define me as someone who does things a little bit differently... I've never let it slow me down, and whatever I set my mind to, I know I can always get it done," says Nick.

It's a remarkable motto for a remarkable person who also happens to be an AARP Arizona volunteer.

Nick's connection to AARP began in 2010 by way of a local announcement he saw in the Prescott newspaper calling for recruitment of volunteers for community outreach in Yavapai County. "I was excited to get involved with AARP because it's a great organization known for looking out for people over 50," said Nick.

Nick soon signed up, and joined a committed group of about 25 others who now make up the Yavapai County AARP volunteer corps. "They're all great people, and I so enjoy working with AARP Arizona staffer Shawn Trobia who leads our efforts and helps us make a difference where we live," added Nick. Some of the group's activities include packing backpacks with school supplies for needy kids, sorting food for hungry families at a local food bank, and making connections at expos and fairs to spread the word about AARP resources and information.

Nick has been in the middle of all of the group's activities. In fact, he's a former co-chair of its volunteer committee where he led monthly strategy meetings on planned activities in Prescott and Prescott Valley. After his leadership term ended, he has continued to participate at the highest level, giving AARP community presentations on such issues as fraud prevention, working at the food bank, and taking his place on the school backpack assembly line to provide for low-income children.

In-between his AARP volunteer activities, Nick works with the Veterans Administration, helping vets find employment. He also works with the low-income and disabled, assisting them with finding adequate housing. He's currently the volunteer president of New Horizons in Prescott Valley, a nonprofit that's working to set up a one-stop center to bring services to the disabled. "It's all relevant, whether I'm working or volunteering, my goal is to help people and give back to my community," added Nick.

Nick's long list of accomplishments include owning a public relations firm, working as a professional photographer in Los Angeles and joining Easter Seals as head of its Senior Community Service Employment Program, which later became AARP SCSEP. He has also recently written a book about succeeding in life that is set for release sometime next year.

"I try and stay active, and I think I do a pretty good job of it," smiled Nick. "It's rewarding and fulfilling because not only am I helping make someone's life better, I'm forging new friendships that enrich my life too."

For more information about volunteering with AARP Arizona click here!