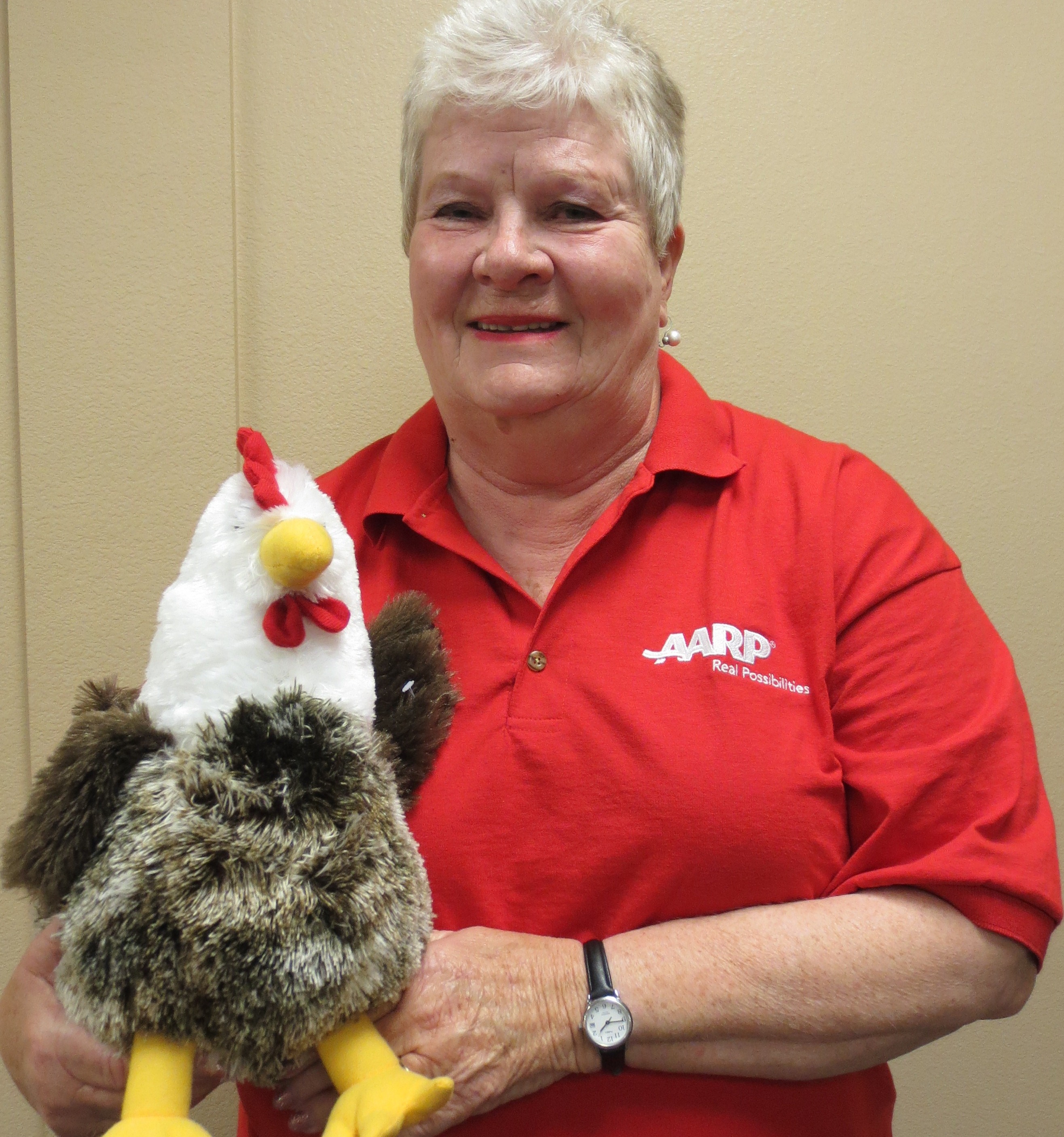 Life is what you make of it, and so is making a difference in retirement. That's the mission of AARP Arizona volunteer Golda Fournier of Prescott.

A relatively new volunteer with AARP, Golda helps out giving presentations on protecting against falling victim to fraud and scams through the AARP Fraud Watch Network.

She recently attended an AARP volunteer training where she learned the story of how the organization was founded by Dr. Ethel Percy Andrus. It was in the mid-1940s that Dr. Andrus, while on a goodwill mission to check on a retired teacher in Los Angeles, California, found the teacher living in poverty in a windowless chicken coop behind a house.

The experience prompted Dr. Andrus to establish the National Retired Teachers Association (NRTA). And then soon afterward, she founded the American Association of Retired Persons (AARP) in 1958.

Over the years, both organizations have collectively worked to make life better for people over 50.

"When I first heard about Ethel having discovered a retired teacher living in a chicken coop, and how she wanted to make sure it never happened to anyone again, it clutched at my heart" said Golda, "so much so that it prompted me to begin sharing the chicken coop story while volunteering for AARP during Fraud Watch Network presentations in my community-- but in a very unique way."

Prescott, Arizona, is a rural community. At a local feed and tractor store, Golda came upon a very cute, stuffed chicken that she quickly named "Henrietta". She decided to start using Henrietta as a prop to drive home the meaning of the chicken coop story while volunteering at AARP Fraud Watch Network presentations.

"I've always been a visual person, and I know it helps people to remember better when they see something unusual, like Henrietta," smiled Golda. "People need to hear how AARP was established, and the meaning behind our social mission, which is to ensure that people are allowed to age with dignity. There is no other organization like AARP looking after older folks like me."

Asked how Henrietta is helping to win-over presentation attendees Golda said "Henrietta steals the show! People love her, and they come away having learned something deeper about AARP's beginnings, the importance of our work, and Dr. Andrus."

Golda adds that her fellow AARP Fraud Watch Network volunteers in Prescott have followed her lead, several having flocked to the local feed and tractor store to buy-out the stuffed chickens to use during their AARP volunteer presentations as well.

"I'm glad that my unique creativity has caught on," said Golda, "and that Ethel's story has wings!"

To learn more about volunteering with AARP in Arizona click here!