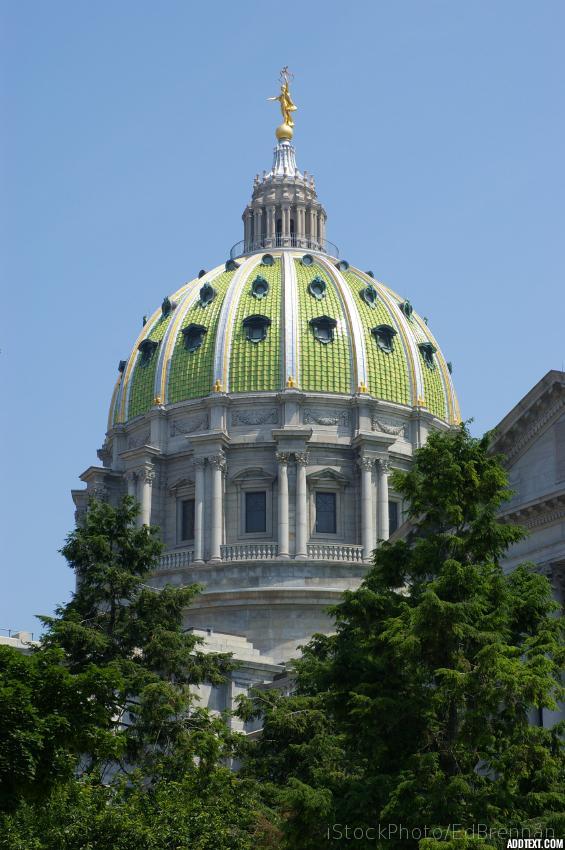 There's an issue lurking in Pennsylvania that could have a huge impact on the future fiscal situation of many individuals, not to mention Pennsylvania taxpayers as a whole. It doesn't receive a lot of attention, but every once in a while it surfaces in the public eye.

Last week the Pittsburgh Post-Gazette published an article about an upcoming hearing before the Pennsylvania Insurance Commission. A number of insurance companies will be asking the Commission to allow them to increase the long-term care insurance monthly premiums they charge customers. This would force consumers to pay more every month for their long-term care insurance policy.

On January 27, the Pennsylvania House Aging and Adult Services Committee held a hearing about problems with the long-term care insurance partnership program in Pennsylvania and learned that sales of these policies are low and costs are high.

AARP Pennsylvania consistently receives calls from members expressing a concern with a proposed increase in premiums for their long-term care insurance policy. Yet, until this recent news article and legislative hearing, long-term care insurance had received little attention in the media and was rarely discussed publicly by officials or stakeholders.

The combination of an unusually high number of requests for rate increases combined with scrutiny of the impact of long-term care expenses on the state budget makes this a good time to shine a light on the problems of long-term care insurance.

Long-Term Care Insurance – Not the Solution Many Hoped it Would Be

Insurance companies first started selling long-term care insurance in the 1970s. The purpose of this type of insurance was to protect individuals buying the policies from the costs of nursing home care. In order to make the policies affordable, they were marketed to people in their 40s and 50s with the promise of low monthly premiums. With most long-term care needs not impacting individuals until they reached their 70s or 80s (or even older), individuals would pay these premiums for many years until they would need to utilize their policies.

But the insurance industry miscalculated the costs of these policies. Over the 20-40 year lifetime of these policies the costs of long-term care, particularly of nursing home care, rose dramatically. In addition, with the advances in health care and prescription drugs, life expectancy rose and individuals were more likely to live with chronic conditions. It resulted in the insurance companies facing a situation where they would not be able to make payments on their policies without losing money.

The insurance companies claimed the only solution was to increase premiums – and in almost every case that has come before them, the Pennsylvania Insurance Department has agreed (although they have often lowered the amount of the requested increase), despite the objections of consumer advocacy organizations like AARP.

These premium increases have adversely affected many people who could not afford them; many people had to drop their policies, despite having paid the premiums for many years, thus forfeiting some of the coverage the policy would have covered. This has also resulted in fewer long-term insurance policies being sold, as many insurers have dropped long-term care insurance coverage altogether; many consumers have become skeptical about the benefits of having this type of insurance.

It's a Public Policy Problem Too

Elected officials have looked to long-term care insurance as part of the answer to a vexing problem in the public policy realm – how to pay for long-term care services and supports. Many people don't realize that their Medicare insurance does not pay for long-term care (except for a portion of the costs for the first 100 days after a hospital discharge). Instead, individuals are personally responsible for the costs of long-term care – costs that now often exceed $100,000 a year for nursing home care. Few families can absorb these costs – which is where the Medicaid program comes in. Medicaid pays for nursing home care after an individual exhausts all his or her savings and assets. A larger and larger portion of this health care program for low-income individuals is now going to long-term care services for the elderly – who have made themselves poor paying out of their own pocket for long-term care.

Long-term care insurance was thought of as a brake on these Medicaid costs. If more and more people had long-term care insurance, fewer would need to liquidate their assets to pay for nursing homes or other forms of long-term care. It was an OK plan – until premium increases and insurers dropping out of the marketplace made long-term care insurance less attractive, less affordable, and less available.

What to Do Now?

The most immediate need is to get a handle on premium increases, so those who did the right thing many years ago to protect themselves from long-term care costs receive the benefits they were promised. Insurance companies and their stockholders need to take greater responsibility for their past calculation errors – this burden should not fall entirely on policy holders.

Other potential steps include making long-term care insurance policies available on a wider basis with the hope that increasing the pool of policy holders will lower premium costs. Buying this insurance at a group rate is much more affordable for more people than trying to buy it on an individual basis. Our overall long-term care policies must also change to promote more care at home and in the community than in a nursing home. Not only is this kind of care what people really want, it is much more affordable. The more people we assist in a home and community-based setting, the lower the costs for individuals, insurance companies, and taxpayers.

This is a problem we need to address sooner rather than later – our population is aging, and more people are going to need these long-term care services. Pennsylvania can't afford a broken long-term care insurance system – and those already mixed up in that broken system shouldn't bear the entire burden of trying to fix it.





"Ray's Round Up" features updates on current state and federal issues by Ray Landis, AARP PA's Advocacy Manager.