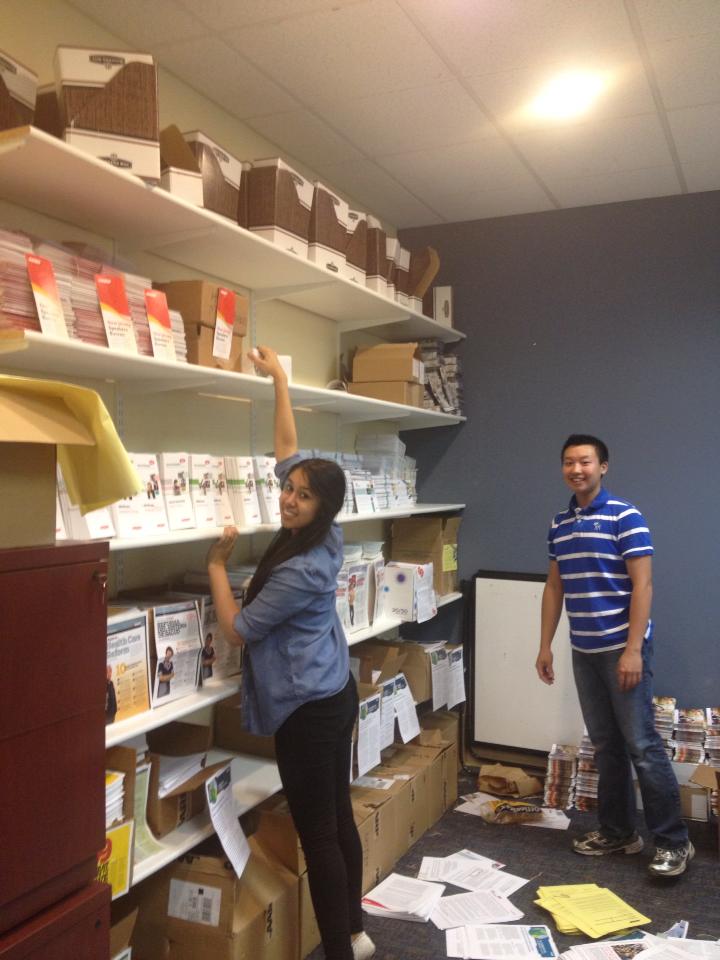 Shreya is a high school student who gave up her summer to volunteer at AARP New Jersey State Office. Below is her own account of her experience volunteering.

Do you want to make a DIFFERENCE by volunteering at our office? Contact AARPNJ@AARP.ORG with your resume or a brief summary of your volunteer/extra-curricular experience, subject line "OFFICE TASK FORCE"



I didn't realize the impact a small but inviting office could have on me as I walked through the AARP workplace in early June 2013. My limited prior knowledge of AARP consisted of the idea that, "AARP was a non-profit organization that helped the elderly" which was exactly what I told my supervisor when she asked me. During the first few days of volunteering at AARP, I was greeted warmly by many staff members who then explained what he or she did to contribute to AARP's mission. Community outreach, social media, and advocacy, as I realized, were just few of the numerous tasks that needed to be tackled on a daily basis.

My first and most important accomplishment was reorganizing the Resource Center of the office. This room contained thousands of brochures and pamphlets that described the different programs and resources available to the 50+ community in New Jersey. Although the staff in the office described it as "organized chaos", this room clearly needed major reorganization. This was the first time I was introduced to the Resource Volunteers, a group of dedicated, entertaining, and unique AARP volunteers; together, we completed the reorganization of the room within a few days. By the time we finished, the brochures were neatly stacked in the cabinets and shelves with labels indicating where everything was placed.

My next few tasks included mailing out letters, entering data, and cleaning up after events and meetings that occurred in the AARP office. However, I was quickly able to take on more responsibility. I helped to coordinate our Community Outreach Exhibitor Volunteer Program; and that is when I really began to love volunteering at AARP. Our "Table Volunteer" program, as we nicknamed it, is where volunteers explain the different aspects of AARP and hand out resources at health and community fairs. I located, communicated with and scheduled volunteers, sent out the resources, and entered reporting metrics. This project instilled a sense of responsibility, independence, social skills, organizational skills, and confidence that I would be lacking otherwise.

My volunteering experience would not have been the same without the different people I was able to work with, each with his or her own unique personality and distinctions. Throughout summer, I looked forward to each time I volunteered at the office. Most days started out chaotic but somehow things had a way of settling themselves before I left the office at the end of the day. At the end of summer, I walked away from AARP with many new skills that would help me throughout life, but most importantly I experienced what it feels to be part of a passionate group of individuals, working to bring significant changes to society.