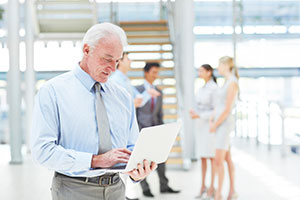 Should age discrimination be banned in the workplace? It's a no-brainer to Louisianans, according to a recent AARP survey. Fully 83 percent of Bayou Staters age 50-plus support federal legislation that would make it easier for aggrieved older workers to prove age bias.

The Age Discrimination in Employment Act of 1967 protects workers age 40 and older. However, a 2009 Supreme Court decision shifted the burden of proof from the employer to the employee to show whether age was the overriding factor in a demotion or firing. That decision made it more difficult to prove age discrimination than to prove discrimination based on race, religion or sex.

The bipartisan Protecting Older Workers Against Discrimination Act—which supporters hope will come up for a vote this fall—would reverse the Supreme Court ruling. To support the legislation, sign the petition at aarp.org/fightback.