Guest Review by Brenda Lind, AARP Community Engagement Specialist --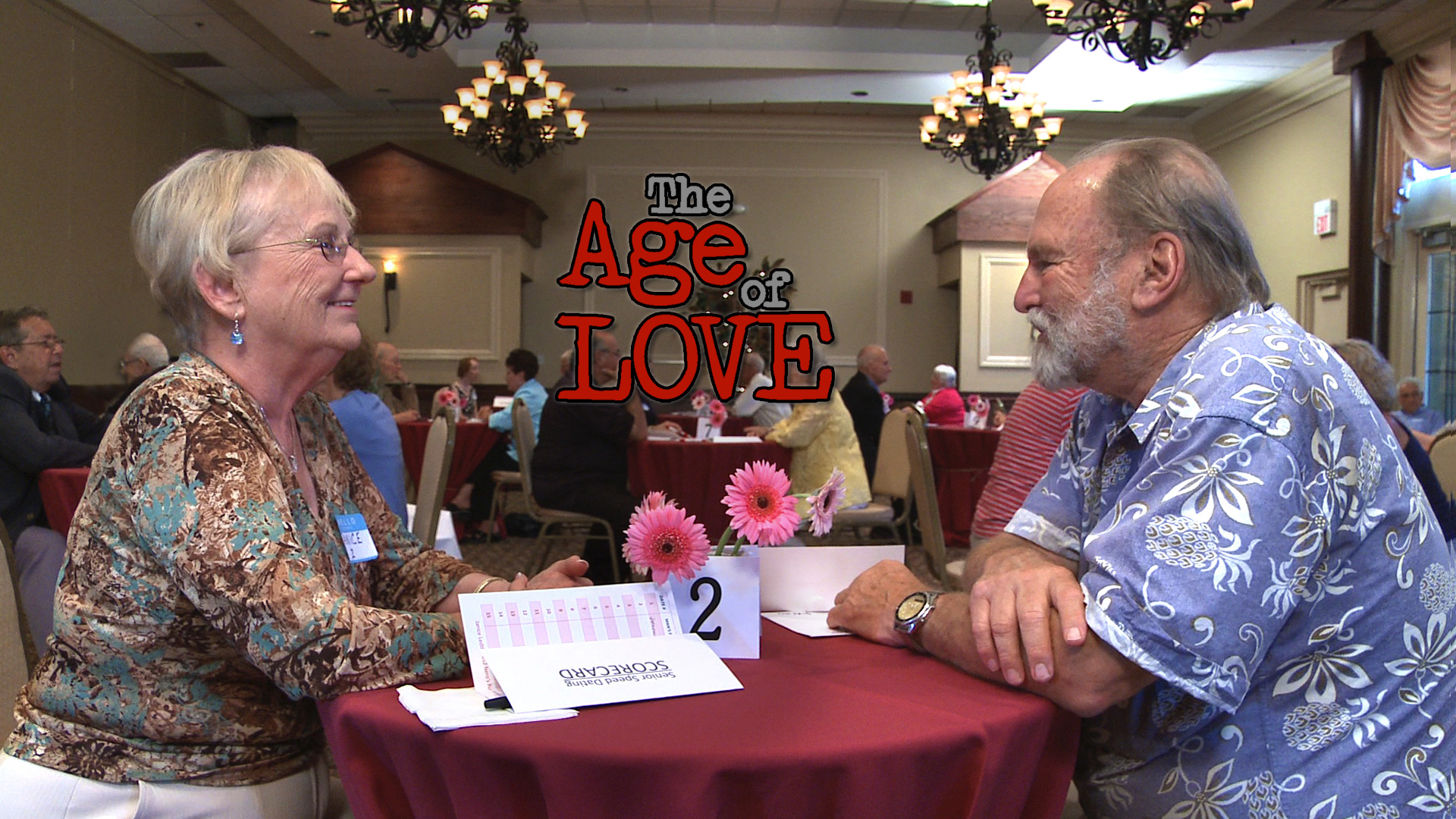 You may think that finding love in life should be left mainly to the younger set, but, after seeing " The Age of Love," the documentary, you will change your mind. In the words of the film's director, Steven Loring, "After seeing this movie, you will never look at your parents/grandparents the same way again. And that's a good thing."

AARP Connecticut recently hosted a free screening of the movie in downtown Bridgeport at The Bijou Theatre that featured a reception and talk with the Director and AARP's Sex/Relationships expert, Dr. Pepper Schwartz. If you didn't make it to the event, I urge you to visit the Age of Love website or their facebook page and check out an upcoming screening (or find out how you can host one!).

To make the film, Loring, an Independent Director, filmed over 120 hours in the lives of 30 seniors, age 70 to 90, who signed up for a speed dating event in Rochester, NY. Because Loring acted as his own cameraman and interviewer, he was able to gain the trust of his subjects and the results are eye-opening, thought-provoking and at times poignant and humorous.

The beginning of this 78-minute documentary takes a look at the past of some of the subjects Loring will focus on. Seeing their younger selves in photos and video and hearing in their own words about past relationships and losses, the audience forms a bond with these hopeful daters and is rooting for them all the way. Will the woman who never married finally find a match? Will the widower with health challenges find a woman who can see the real him, or will he sabotage himself by focusing on his problems. The audience is hooked and beginning to look for matches among the couples. As Loring and his camera follow his subjects through the dating event, the match letters, first dates and follow ups, the interviews become more personal and revealing. As we age, do we change our views on romantic relationships? Are we still looking for the most beautiful women or the most successful men or are our needs and desires different? Of course, there is no one answer since we are all different.

However, most seniors, whether single or in a relationship, will find something of themselves in these interviews. There is no question, "The Age of Love" is a ground-breaking film for older adults. The subjects are not glamorous actors, the products of facelifts and designer clothes. They are just people who happen to be in the autumn of life looking for love. And this documentary should appeal to anyone, not just seniors. It is a well done look at an aspect of life where very few filmmakers have ventured. I applaud Loring, and the film's subjects, for having the courage to make it.