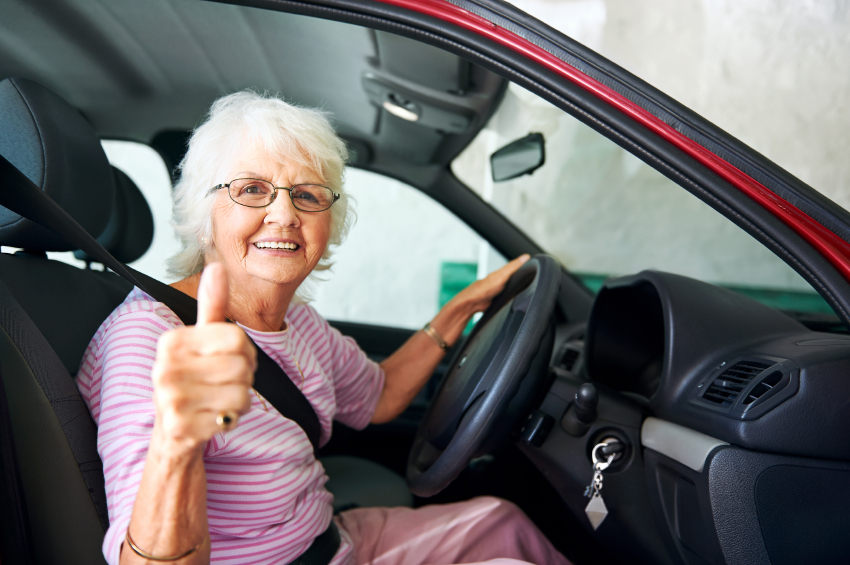 We get fitted for many things in life. But some Floridians 50-plus may never have considered getting their car checked to make it fit them.

On Thursday, April 9, CarFit, an educational program, created by the American Society on Aging, and developed in collaboration with AARP, AAA, and the American Occupational Therapy Association, will be making its way to Pensacola to help older adults get their cars fitted to them.

The event will be held from 9 a.m. to 1 p.m. on April 9, at the Center on Aging at the University of West Florida in UWF parking lot SP2. Older adults that would like to be 'fitted" MUST CALL the Center on Aging (Marian Walker) at 850-474-3298 to schedule their appointment on the 9th. Times are already filling.

Older adults are the safest drivers when it comes to wearing seat belts, and they are less likely to speed and drive under the influence. However, older adults are more likely to be killed or seriously injured when a crash occurs because their bodies are more fragile.

At CarFit, a highly trained team of technicians, health professionals and occupational therapists, work with each individual participant to ensure that they properly fit their vehicle. A CarFit check, which lasts approximately 20 minutes, goes over many safety procedures including proper seatbelt adjustments and safely positioning mirrors to minimize blind spots.

According to CarFit participant data, the top four "fit" challenges for older drivers included:
•Improper distance from steering wheel
•Adequate and safe views from side mirrors
•Improper seat height
•Improper head restraint height
In addition to CarFit, AARP also offers a driving course for older adults. The AARP Smart Driver Course is the nation's first and largest refresher course for drivers age 50 and older, and it's helped millions of driver's gain the skills and tools they need to drive safely and to remain independent. AARP also offers helpful resources through its Driving Resource Center for drivers looking to continue improving their driving knowledge and skills. The Driving Resource Center offers a variety of fun and interactive tools, games and exercise programs.
For more information on how you can stay a safe driver, visit www.aarpdriversafety.org, and to find a CarFit event nearest you, visit www.car-fit.org.