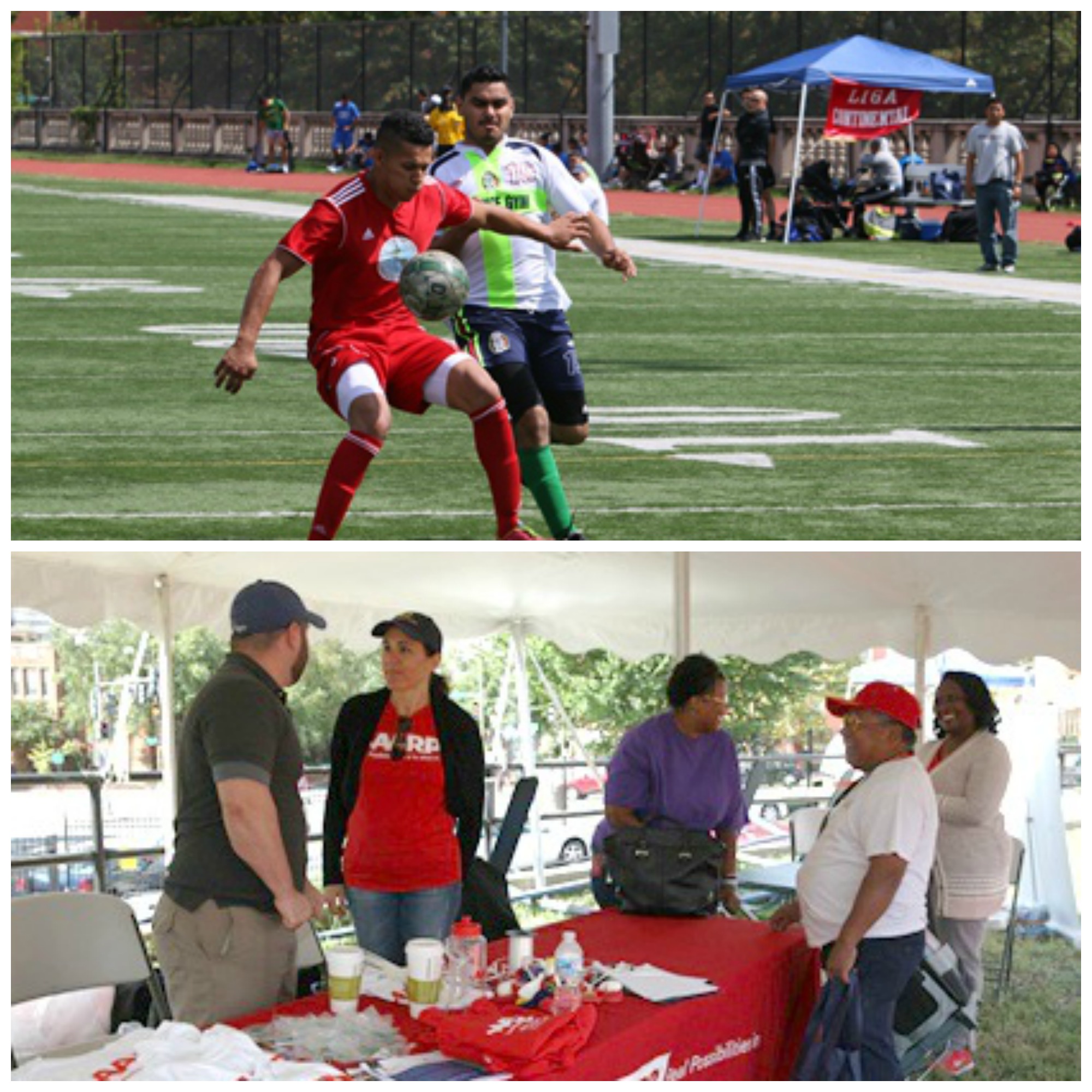 On Sunday, September 14th, more than 225 people from the Washington, DC Hispanic community took in sports, wellness and community information during the DC Continental Soccer League quarter-final soccer games held at the Cardozo Education Campus athletic field. The full-day event kicked off a Hispanic Heritage Month celebration for AARP members and their families. This was the second time AARP DC sponsored an event with Fossalex, a nonprofit organization that provides resources and support focused on financial security, health and wellness for Latino families in the District. Fossalex and the DC Continental Soccer League organize several sports events in DC to bring together Latino families throughout the year.

AARP DC Executive Council member and University of Maryland professor Eyda Merediz, Ph.D. stopped by the AARP booth to greet soccer players and spectators.

"AARP DC wants to have a real impact on the Latino families of the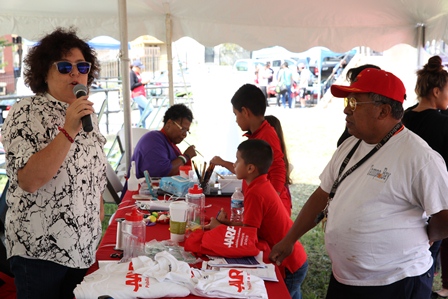 District of Columbia. By sponsoring activities like this soccer tournament, thatis so important in Latino culture, we are reaching out beyond the senior population and involving all generations in a meaningful way," said Merediz. "We want Hispanics to think of AARP DC as a partner in fostering pride and unity while enriching the cultural diversity of the city."

In between the on-field action, family members talked with bilingual experts about fraud, scams, the health care market place, accessing legal services and the DC Language Access program. Participating with AARP DC were Legal Counsel for the Elderly (LCE), LCE's Senior Medicare Patrol, DC HealthLink, La Clinica del Pueblo, Ventanilla de Salud (Health Station) and The Mayor's Office on Latino Affairs.

Broadcasting the play-by-play commentary during the games were radio stations Radio La Jefa 700 AM and Amanecer Deportiva. The radio announcers interviewed AARP DC staff member Johnny Garcia to get a sense of what the day's purpose what information AARP had to share with its members and their families. Garcia stated that sponsoring this sports event provided a unique way to share key information affecting daily life decisions to area families.

For more information about AARP DC's outreach to the Washington, DC Latino community, email Johnny Garcia at jsgarcia@aarp.org or call 202-434-7717.