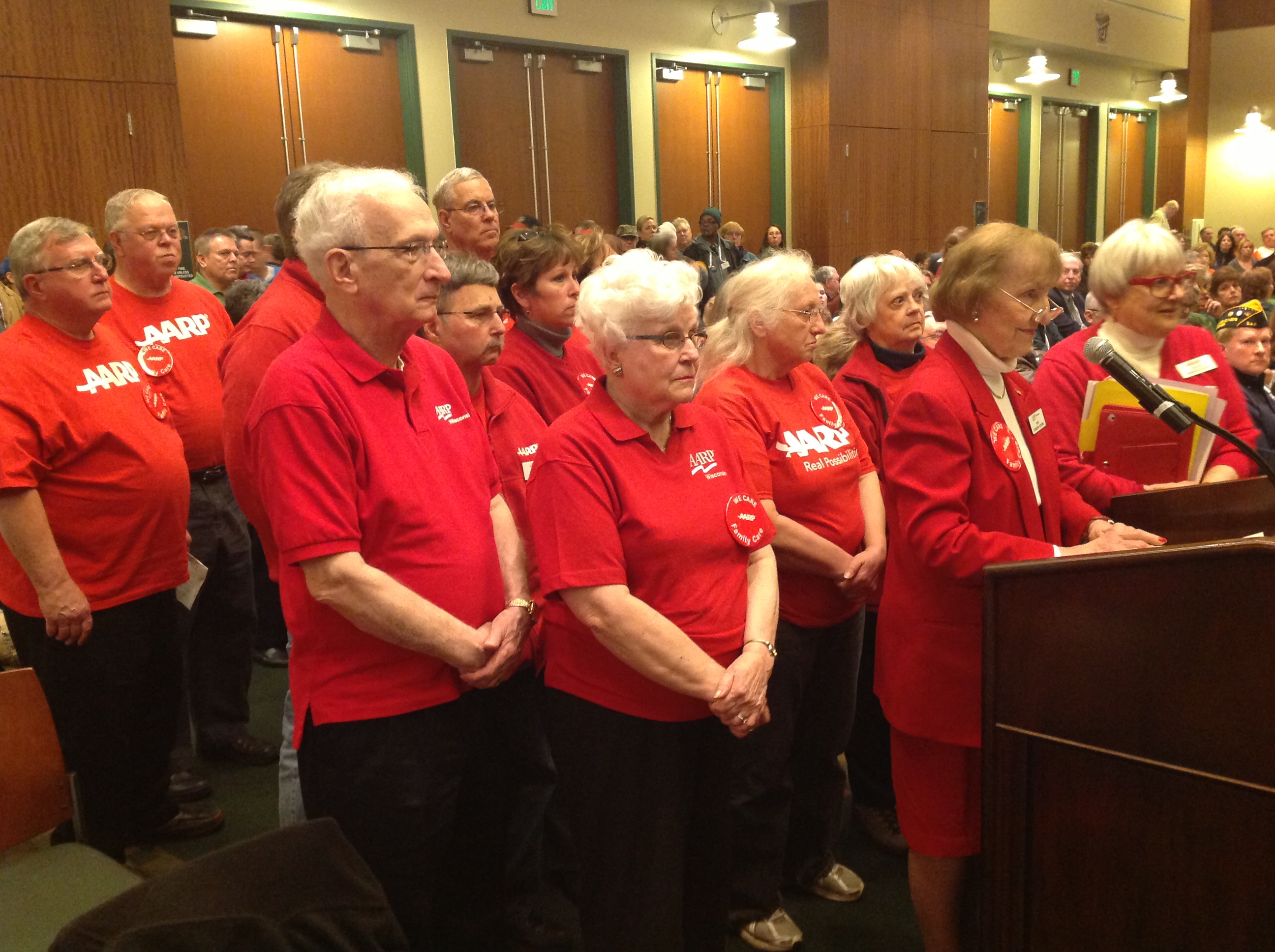 The Governor has introduced his state budget - now it's time for the Joint Finance Committee (JFC) to hear from you!

The legislature's JFC has scheduled four public hearings over the next couple of weeks, giving Wisconsinites an opportunity to voice their opinions on spending proposals for 2015-17. The committee will then make recommendations to the legislature, which will vote on the budget and send it to the governor for approval.

AARP will be front and center at all of these hearings, testifying about how this budget impacts seniors. We are urging legislators to remove proposed changes to SeniorCare and Family Care from the Governor's budget. We are also asking the state to include Medicaid expansion and the Wisconsin Private Secure Retirement Act in the budget.

But we can't do it alone. Make your voice heard at these hearings. Look for our AARP red shirts and join us. If this is your first time at a JFC hearing, here are some tips on what to expect.

Wednesday, March 18
Brillion High School - W1101 Cty HR, Brillion
10 a.m. to 5 p.m.
Friday, March 20
Alverno College - 3400 S. 43rd St., Milwaukee
10 a.m. to 5 p.m.
Monday, March 23
UW Barron County, 1800 College Dr., Rice Lake
10 a.m. to 5 p.m.
Thursday, March 26
CAL Center Auditorium, 1100 S. Albert Ave., Reedsburg
9:30 a.m. to 4 p.m.
Can't make it to a hearing but still want your voice heard?

There are multiple ways to get involved: