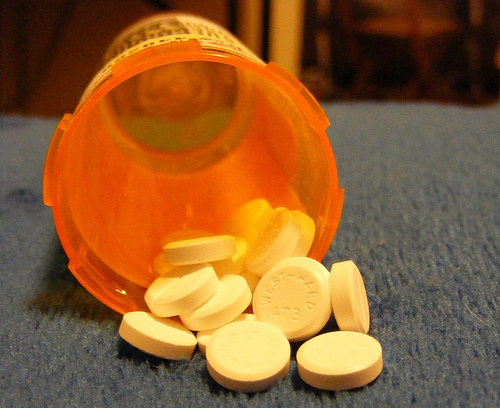 Contact: David Irwin (212) 407-3718; Erik Kriss (518) 447-6723
AARP Survey Finds New Yorkers Slammed by High Rx Costs as Court Rules Rx Industry Tactic to Stall Generics from Marketplace Could Violate Antitrust Laws
NEW YORK, NY – A little known drug industry tactic to keep generic prescriptions from consumers, has come under scrutiny by the U.S. Supreme Court – and a ruling from the highest court in the nation on the issue could not have come at a better time for New Yorkers.

AARP says the issues that result from the Rx industry tactic are all too apparent in New York State. According to a new AARP survey of 50+ New Yorkers, state residents are in a near Rx state of crisis, with the majority concerned about being able to pay their soaring Rx bills with many are resorting to drastic measures.

The industry approach is called pay-to-delay, and it occurs when a brand name pharmaceutical company pays a manufacturer of a lower-priced generic alternative to keep the generic from coming to the marketplace. The goal: drive consumers to the more expensive brand name drug for as long as possible. It's that tactic that U.S. Supreme Court ruled today may be a violation of antitrust laws, and opened the door for consumers to sue along those grounds.

With many 50+ across the nation and here in New York struggling with ever-increasing prescription drug prices, AARP applauds today's decision.

Those looking to put a face to the problems caused by the tactic need look no further than the Empire State. The Rx crisis in New York, according to new AARP survey of 50+ votes in the state:

80% of 50+ New Yorkers said they were concerned about being able to afford their prescription drugs.
17% reported they were taking less than the prescribed amount to make it last longer.
21% were delaying getting their prescriptions filled, or didn't get them filled at all because they didn't have enough money to pay for it.
"Today's ruling is good news for the increasing number of New Yorkers forced to make hard choices due to soaring prescription drug prices," said Beth Finkel, State Director for AARP in New York. "This practice denies consumers across the nation access to lower-cost treatment options as soon as possible, leaving some to choose between filling their grocery cart and filling a prescription – we're hopeful that this is a first step to ending this harmful practice that has taken a harsh toll on New Yorkers for too long."

AARP has long advocated for ending these harmful agreements that excessively extend patent monopolies and can result in patients foregoing needed treatment because of the high cost of brand name drugs. These agreements also artificially inflate health care costs across the board; the Federal Trade Commission estimates these agreements cost consumers and taxpayers $3.5 billion per year.

For a copy of the survey please contact David Irwin 212-407-3718 or dirwin@aarp.org.



Follow us on Twitter: @AARPNY and Facebook: AARP New York



AARP is a nonprofit, nonpartisan organization, with a membership of more than 37 million, that helps people turn their goals and dreams into real possibilities, strengthens communities and fights for the issues that matter most to families such as healthcare, employment and income security, retirement planning, affordable utilities and protection from financial abuse. We advocate for individuals in the marketplace by selecting products and services of high quality and value to carry the AARP name as well as help our members obtain discounts on a wide range of products, travel, and services. A trusted source for lifestyle tips, news and educational information, AARP produces AARP The Magazine, the world's largest circulation magazine; AARP Bulletin; www.aarp.org ; AARP TV & Radio; AARP Books; and AARP en Español, a Spanish-language website addressing the interests and needs of Hispanics. AARP does not endorse candidates for public office or make contributions to political campaigns or candidates. AARP Foundation is an affiliated charity of AARP that is working to win back opportunity for struggling Americans 50+ by being a force for change on the most serious issues they face today: housing, hunger, income and isolation. AARP has staffed offices in all 50 states, the District of Columbia, Puerto Rico, and the U.S. Virgin Islands. Learn more at www.aarp.org .

####