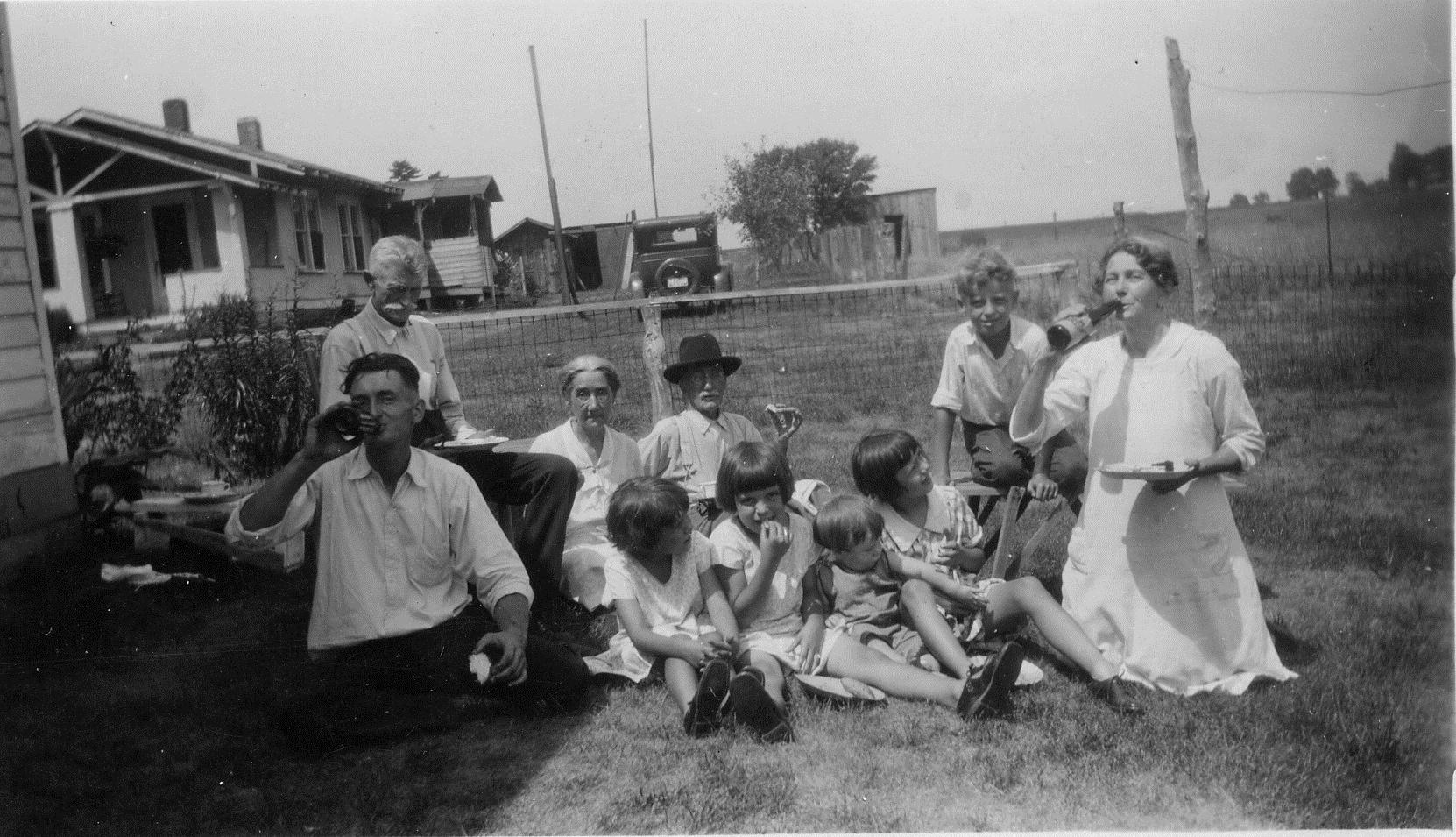 by Larry Lehmer
History, the kind I learned in school, wasn't usually my favorite subject. Memorizing dates, names and places tended to be dry and tedious exercises, unless there was an interesting story attached.
Family histories are different. Their relevance is easier to understand with connections to people we actually know or have at least heard about from those people who are closest to us. One of the fascinations of delving into one's past is that, for better or worse, you don't know where your path will lead.
Family history is made up of the personal histories of people within a family. It's a close cousin to genealogy. Genealogy is a hobby dedicated to creating a family tree; family histories put some leaves on that tree by telling the stories of the people who populate its branches. Blogging guru Mike Sansone, a self-described "conversation conductor" who moved his home base from Des Moines to Omaha a few years back, once described family history to me as adding the fruit to a family tree. I really like that description. After all, the stories of our ancestors nourish us and give us the sustenance of our family legacies.
In my own family, it is said that my maternal grandmother's bloodlines lead back to a pre-Civil War-era vice president, John C. Breckenridge. Another branch of the Breckenridge family tree is said to lead to one of my favorite singers of the rock 'n' roll era, Grace Slick of the Jefferson Airplane. That makes us distant cousins. Very distant.
Sometimes your family history research takes you to darker places. For instance, there's ample evidence that at least one of my ancestors may have been a slave owner.
One story making the rounds gives a tip on how to deal with the black sheep of your family. When a family historian discovered that a relative had been publicly hanged, he wrote about the incident: "He died during a public ceremony, when the platform upon which he was standing collapsed beneath him."
What about you? What surprises have you found in your family's history?