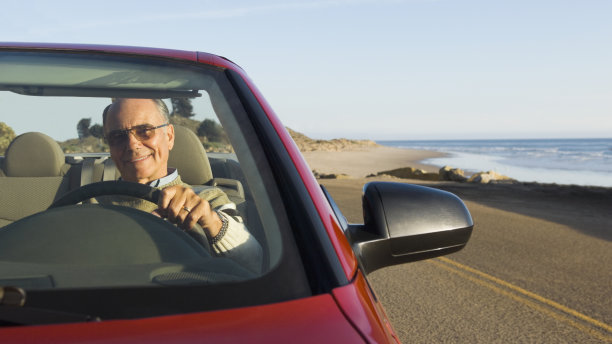 By Rex Owens, AARP Wisconsin Volunteer Advocate

Throughout our entire 50-plus-year history, we at AARP have always supported independence for seniors and people with disabilities. That's because our quality of life is so closely connected to our ability to live and get around town.

One key element of that independence – especially since seniors are more active and living longer – is to remain mobile within our own communities as long as possible. Maintaining access to medical services, shopping, recreation, religious functions and social interaction is crucial for aging Wisconsinites – regardless of our age.

In most Wisconsin communities, the primary access is by vehicle. Since 1976 Wisconsin has had legislation to designate parking for disabled people. Sometimes disabled parking is needed temporarily after surgery or other medical conditions and is granted based on a doctor's recommendation. In other cases, the disability is permanent and plates can be issued to an individual needing disabled parking.

New legislation proposed in the state Assembly and Senate (AB 848/sb647, AB825/SB646, AB826/SB645, AB827/SB649, and AB828/SB650) would make our state's disabled parking laws even stronger.

The changes proposed include: increasing the minimum fee for violations of disabled parking; requiring use of the International Building Code to determine the number of parking spaces allocated for disabled parking; enhancing violation enforcement; standardizing signage, and increasing the number of van accessible spaces.

AARP supports this legislation because it improves the access that seniors and people with disabilities need to remain active in their local communities.

Please call your local state Representatives and Senators to urge them to support this legislation. The Senate author is Jerry Petrowski (29 th District) and the Assembly author is Keith Ripp (42 nd District).

AARP has been working in other areas of transportation, as well.

Recently several advocacy groups have joined to create the "Move Wisconsin Alliance," which is supported by AARP Wisconsin. The four goals of this group are:



Refocus transportation funding to work with communities to better reflect the changing needs Wisconsin residents.

Improve options for getting around your community by creating a flexible, scalable network that works for each community.

Support planning and designing sustainable community initiatives to improve access and ability to get around at any age.

Allow local control to enable communities to meet their local needs.


The work of this group is consistent with AARP's safe streets and livable communities ideals. While transportation is an area which AARP Wisconsin has not prioritized this year, we understand how important this issue is for so many Wisconsinites and we will do whatever we can to support the work of the Move Wisconsin Alliance."

Move Wisconsin Alliance spokesperson Carrie Porter will be making a presentation to the Wisconsin Urban Rural Transit Association (WURTA) this week. WURTA represents transportation providers off all types throughout Wisconsin. The Move Wisconsin Alliance gives a "face" to everyone that uses transportation in all forms, across the state.