Approaching the end of the 2019 Texas legislative session, AARP Texas leaders are applauding lawmakers on their successful work for older Texans and other consumers.
Several of the association's priority issues are approved or nearing final passage, including measures that would end surprise medical bills, improve nursing home safety, strengthen court oversight of guardianships, put Texas at the forefront on prescription drug-price transparency, fund respite care for unpaid family caregivers and pay raises for Adult Protective Services workers, and expand access to broadband in rural areas.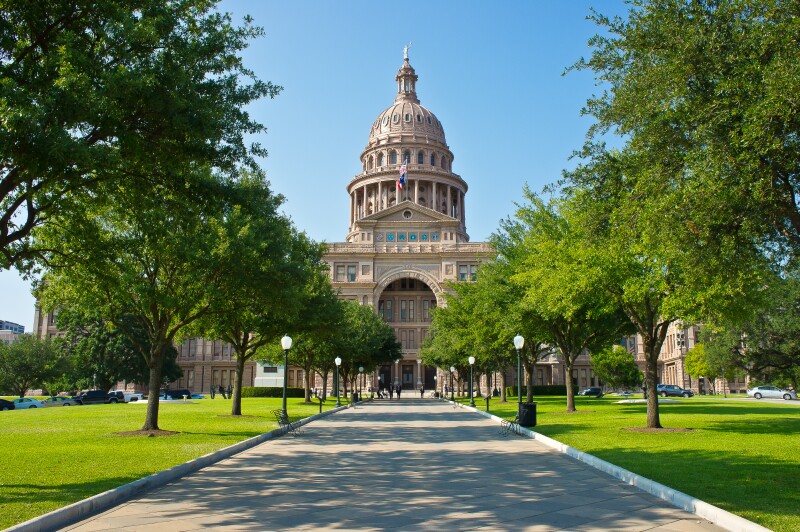 AARP Texas Director Bob Jackson said the success is a result of the effort of AARP members and other volunteers, who demonstrated their influence by calling and writing legislators and Governor Greg Abbott, attending House and Senate meetings, and for driving attention to the needs of the age-50-plus community.
"The success of this session shows just how effective we can be when elected leaders are kept informed of the priorities of older Texans," said AARP Texas Director Bob Jackson. "I am deeply appreciative to the members and leaders of the Texas Legislature and incredibly proud of the work of AARP's corps of volunteers and staff for their long hours and persistence."
The Texas Legislature, which convened in January, is scheduled to end the session on Monday. AARP Texas will urge Governor Abbott to sign into law AARP-backed priority bills, and will educate Texans about new laws and how consumers may be affected.
Among the outcomes that AARP Texas continues to advocate for this session include:
Prescription drug price transparency: Establishment of a strong drug-price transparency law. Drug manufacturers to be required to turn over information to the state when drug prices increase above a certain amount.
Nursing home safety: An end to the chemical restraint of nursing home residents by requiring a written-consent requirement when antipsychotics are prescribed.
Adult Protective Services: Funding to cover needed pay parity for frontline Adult Protective Services caseworkers and investigators.
Guardianship: Establishment of a Guardianship Abuse Deterrence Program that gives courts the tools to ensure that guardians live up to their important duty.
Surprise medical bills: An end to surprise medical bills for Texans and establishment of an arbitration system for health care providers and insurers to settle billing disputes.
Freestanding Emergency Rooms: New protections for patients from unscrupulous marketing practices of freestanding emergency rooms.
Advanced Practice Registered Nurses: Easing restrictions that have prevented advanced practice registered nurses from providing care to the full extent of their education and licenses.
Broadband: New laws to help expand access to high-speed Internet, or broadband, to Texans in rural and other underserved areas.
Family Caregivers: Funding for the Texas Lifespan Respite Care Program to give unpaid family caregivers a break from their responsibilities to loved ones.
Older Workers: New job training protections for certain older workers.
NEWS RELEASE: RELEASE -- 2019 Session Looks to Deliver Wins for Older Texans