An outdoor bird blind. An exercise chair. A rocking chair. And an "Everybody Table." They are all part of an eight-piece, easy-to-assemble and age-friendly outdoor furniture line launched by the nonprofit Better Block Foundation under a sponsorship from AARP Texas.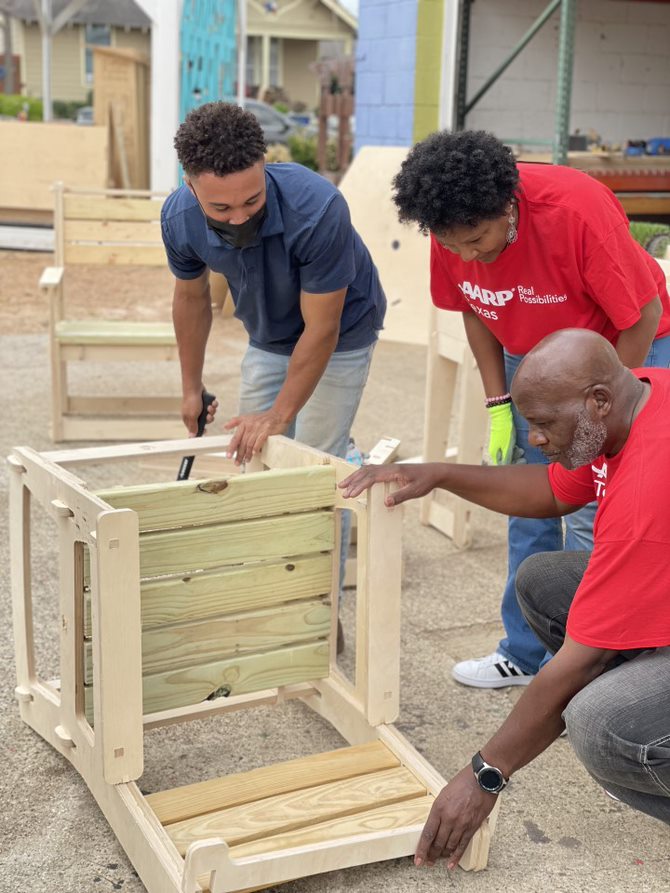 With the new furniture line, adding seating to a park or reimagining an outdoor space now requires little more than some plywood and a nearby maker space.

On May 6, Better Block released free, open-source designs for placemaking furniture in its new WikiBlocks AARP Collection. Anyone will be able to download the designs for chairs, stools, tables and more, and have them cut from plywood at a maker space using a CNC router – a digitally aided cutting machine. The designs fit together without requiring glue or nails. A rubber mallet is about the only equipment needed. The pieces, when assembled, can be stained.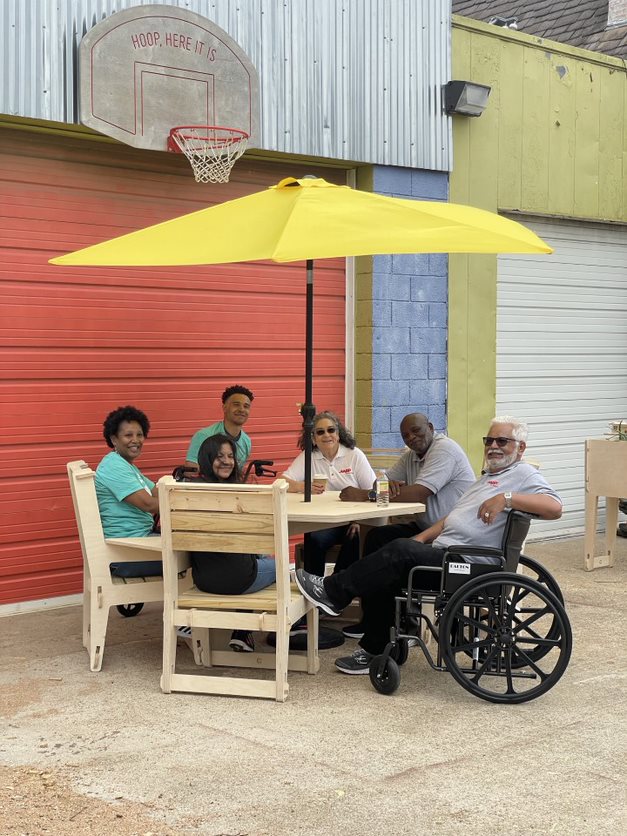 Some of the designs were recently tested by a handful of AARP Texas volunteers and staff, and more demonstrations are being considered for the Dallas-Fort Worth area, said Susan Williams, an associate state director at AARP Texas who helped to set up the sponsorship project.

"Creative placemaking can lead to positive, permanent change in a community, and that's what this is really designed to do," said Williams. She explained that the furniture will be ideal for use in currently under-utilized outdoor spaces, such as vacant lots or green areas that lack amenities to demonstrate how these spaces can be used without the expense of a permanent infastructure build.

Municipalities, neighborhood associations, and property owners of all sorts are likely to want to make use of the designs, Williams said, noting that the furniture pieces are sturdy, though intentionally temporary.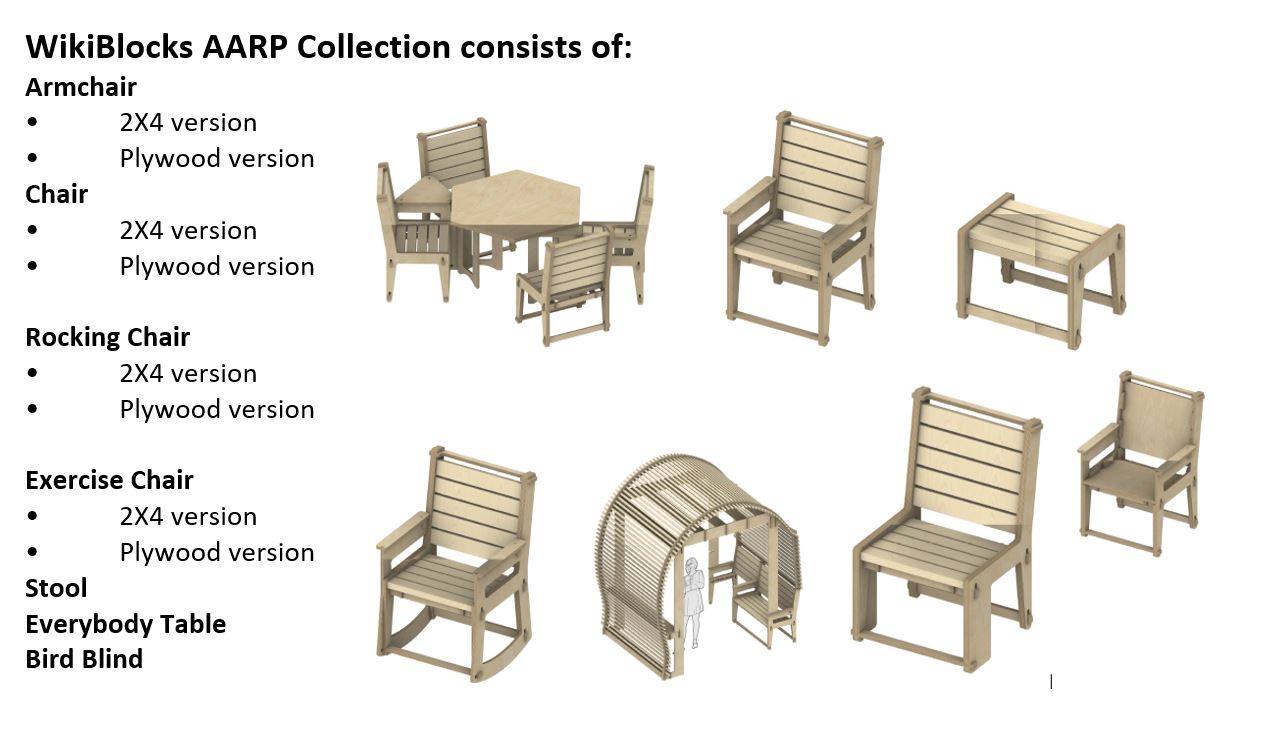 Zulema Solis, another associate state director for AARP Texas in the Dallas office, described the furniture as "durable but not permanent." Solis and Williams said AARP volunteers provided suggestions on how to make the designs age-friendly, such as adding height and width to chairs to give them comfort and range for people of all ages and abilities.

The most-popular furniture piece among volunteers at the recent demonstration, Solis said, is the Everyday Table. "This table really has access," she said. "If someone is in a wheelchair or a walker, they can sit there. It's very accessible. It sits about six people and has a lot of space. It's pretty much accessible for our age-50-plus population."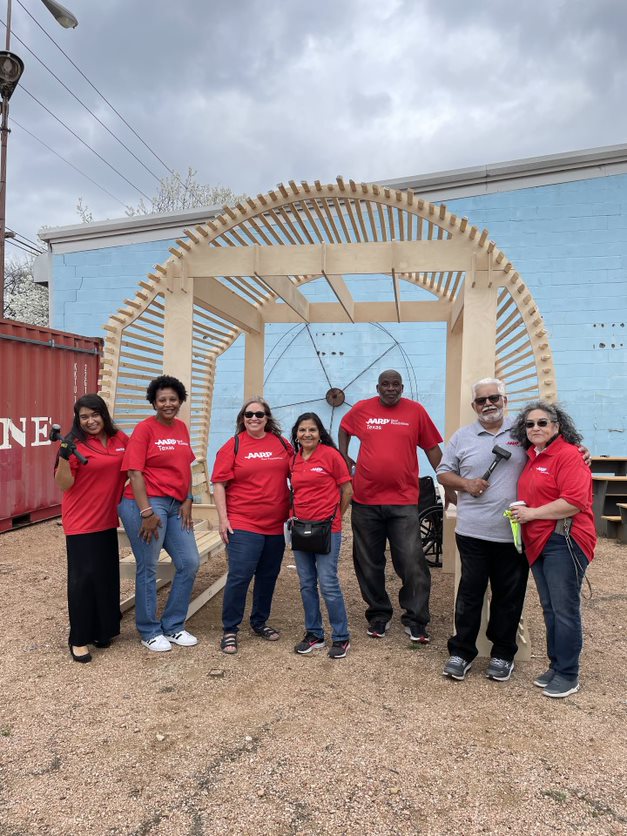 AARPBetterBlock_V1 [v2].mp4