By Claudia Aguilar

After eight months assisting the AARP Texas communications team and bonding with the staff, my time here at AARP has come to a close. As my internship wraps up, I can't help but reflect on all that I have learned.

I always knew I wanted to do something with purpose. At a young age, I told my parents that I wanted to join the Peace Corps and give back. This all started due to a hippie high school teacher of mine who taught us the world was beautiful and the best way to treat the world. Flash forward and I still feel that way.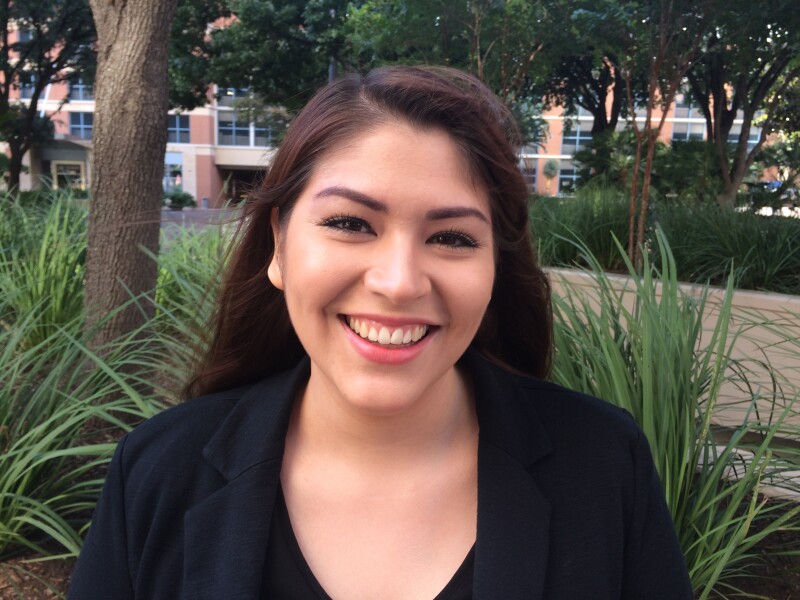 I walked into the interview room in Austin where big glass windows overlooked Town Lake. 'Wow' I thought to myself. I sat down on the comfy chair as they began to ask me questions as to why I wanted to work for AARP. I told them about my experience with giving back to the community and my desire to someday join the Peace Corps. Soon, they were offering me the position as a communications intern.

Through the internship, I learned how to put together two of my biggest passions: giving back and communicating with others through writing. Whether it was in blogs, press releases, media advisories, or on social media, I had the opportunity to combine my creativity with professionalism.

Perhaps the greatest opportunity, besides writing the content, was working alongside such hard-working individuals. From my fellow communications team to the volunteers that would show up in our office to help us, they all had the same attitude to change the perception of older persons in this country and grant them a better future. But I also learned that AARP is working for more than just older persons.

AARP works to ensure the security of the next generation as they enter their senior years. Knowing this, it would irritate me when friends would ask, "Why are you working for old people?" First off, I work alongside many younger individuals who are not yet seniors. Secondly, I do not work for them, I work with them. Thirdly, their issues are much more dynamic than just focusing on older persons. The issues on which AARP is faced with have to do with the future of this country and the next generation, not just the current generation of seniors.

I learned a great deal from this internship, including advice about being more assertive. My colleagues sometimes offered tips indirectly, but I noticed that no one was afraid to speak up and suggest new ideas. Therefore, I followed in their footsteps. I truly believe this internship has given me the necessary skills that will brighten my future.

Whether it is going to an underprivileged country and helping those in need or continuing my efforts in communications with a nonprofit or a company, I know that I can make a difference wherever I am thanks to the staff at AARP Texas.