"Past performance is no indication of future results." It's a common adage to warn financial investors. But the saying may also be relevant to hurricanes and other natural disasters.
A recent-years' deficiency of significant hurricane activity in Texas and elsewhere doesn't present any guarantees about the 2015 storm season. The U.S. hasn't experienced the landfall of a Category 3 or larger hurricane in nine years (a stretch of hurricane inactivity that a new NASA study finds to be extraordinarily rare). But that doesn't mean the next big storm isn't headed our way.
When it comes to hurricanes and other natural disasters, states like Texas that are big and border the coast are an easy target for Mother Nature's fury. Since 1980, nearly 70 tropical or subtropical cyclones have impacted Texas. Besides, it only takes one storm to cause havoc--an important reminder for Texans as hurricane season officially starts on June 1.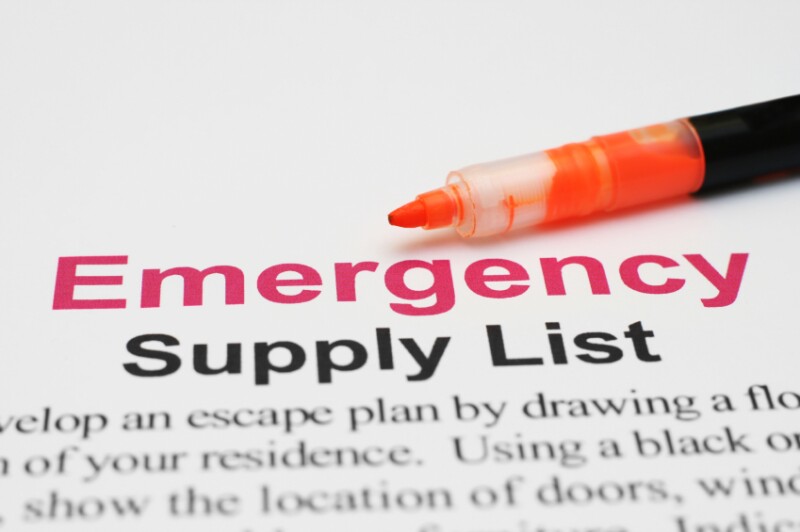 To build awareness, the last week of May is dedicated as National Hurricane Preparedness Week. The goal is to remind us of the precautions to take during hurricane season, which goes to Nov. 30.
Staying safe means being prepared. Here are a few of the things to consider doing well before a storm arrives:
Build an emergency kit, and make a family communication plan. An emergency kit should have enough food, water and supplies to last 72 hours, including any medication you or your loved ones need. A family communication plan is important if your family is separated during a storm or other disaster. Write out important addresses and phone numbers, and place these in your child's backpack or an older loved one's pocket.
Designate a room in your home as a safe zone to wait in while riding out a storm. Or consider building a safe room. A safe room is a fortified shelter for storms or intrusions. Since this can be expensive, the alternative is to simply identify the safest room in your home. Ideally, that's a room without windows and not much furniture.
Make plans to secure your property. Cover your windows with permanent storm shutters or with 5/8" plywood boards. Bring in all outdoor furniture, decorations, garbage cans and anything else that is not tied down; You don't want any of that flying around in the wind and hitting your house. Be sure trees and shrubs around your home are well trimmed, so they are more wind resistant, and clear any rain gutters or downspouts that may be clogged.
For more information of what to do to stay safe during hurricane season, visit ready.gov/hurricanes