Austin enjoys a reputation as a young city. It's also among the fastest-growing areas for people 55 and older. City leaders are taking the growth trend seriously. On Thursday, the Austin City Council approved a plan to help people "age in place."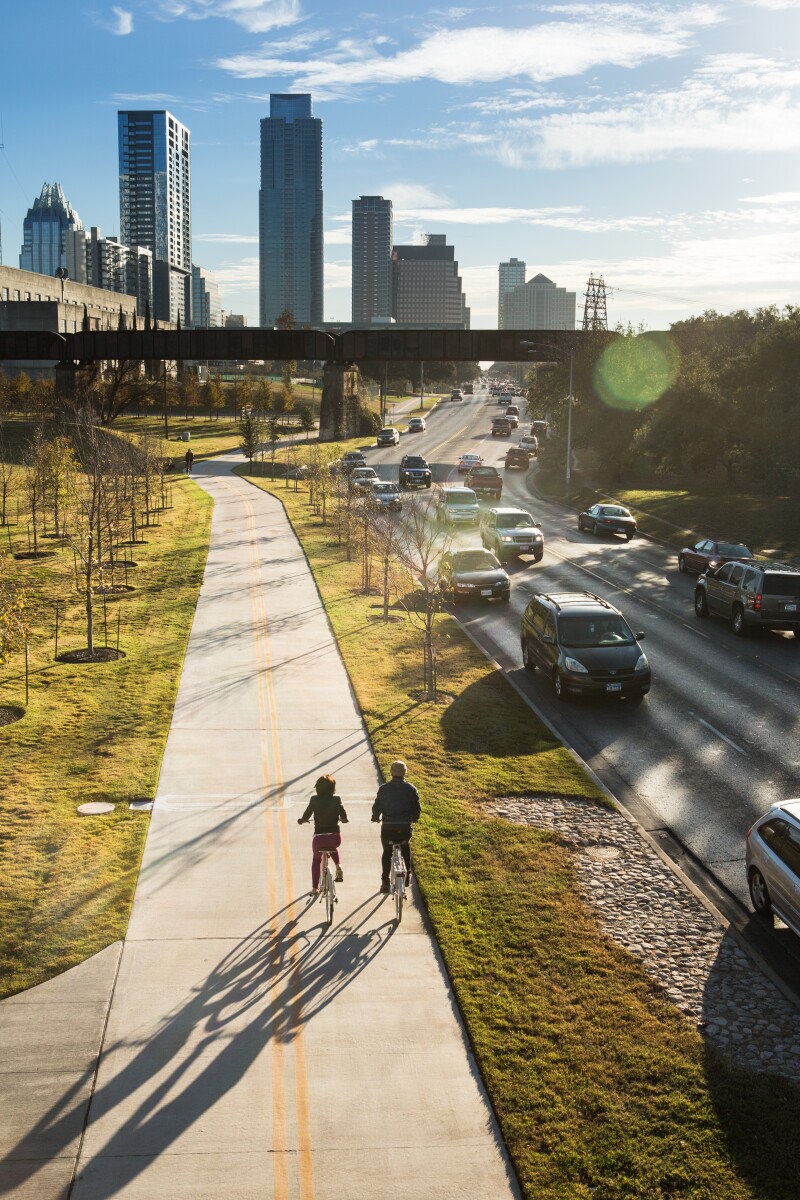 The plan – the first of its kind to be adopted by a Texas city – aims to bring about needed changes that will benefit older persons, families and children alike. When implemented, it asks for a recreation facility within a mile of every Austin resident's home, technology training at city facilities, and emergency responders trained to address the needs of an older population.
As reported by Syeda Hasan of KUT-FM 90.5, Austin's NPR station, the plan also includes things like developing parks and farmer's markets that are more accessible, providing more affordable housing, and improving Austin's transportation system.
Austin City Councilmember Ann Kitchen said of the plan: "In transportation, that's a matter of thinking about how we do sidewalks and street lighting, simple things like removing vegetation on sidewalks so it's easier to walk, covered seating at bus stops, pedestrian-friendly crossings – things like that."
The plan was developed by a working group convened by AARP, including members of the city's Commission on Seniors. It outlines policies to accommodate the city's fast-growing senior population over the next five years and beyond.
"By adopting an Age-Friendly Austin Action Plan, the City Council is helping Austin take an innovative step in an ongoing effort toward meeting the needs of Austinites of all ages," said Jessica Lemann, who leads AARP's local work in Austin. "The plan will encourage active ageing and work to enhance the quality of life in Central Texas."
For a closer look at the plan, visit www.agefriendlyatx.com