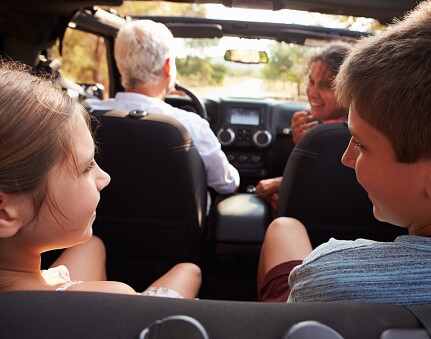 Interested in helping Texans get on the road to safety as an AARP Driver Safety instructor?
Join thousands of volunteers nationwide teaching and organizing the award-winning AARP Smart Driver™ classroom course curriculum.
We ask that Driver Safety instructor volunteers have experience teaching, facilitating and public speaking, the ability to empathize and work with diverse populations, knowledge of video technology and e-mail and Internet access.
As a volunteer, you will:

Organize and teach classroom courses at locations in your community
Receive training and tools you need for premiere volunteer experience
Be part of a local Driver Safety community of dedicated volunteers
Have fun making a difference in your community!
AARP Driver Safety first launched in 1979 as the program to help keep older drivers independent, safe, healthy and confident on the road. Today, AARP Driver Safety continues to meet the needs of older drivers through leading multiple educational programs.
"AARP Driver Safety has helped millions of people through educational programs that empower them to remain safe, independent, and connected with the people and activities important to them. This would not be possible without the contribution of volunteers," said Robert Garza, volunteer state coordinator in Texas for AARP Driver Safety.
To learn more about how to volunteer with AARP Driver Safety, visit and sign up today at: https://www.aarp.org/auto/driver-safety/volunteer/