Asking a loved one to move into a nursing home is a difficult decision, and choosing the right home can be an emotional task. Before settling on a facility, experts say it's a good idea to visit several and to use a checklist based on your observations.
In Texas, there are more than 1,200 nursing homes. Tragically, the quality of care in Texas nursing homes is worse than many other states. One in five nursing home residents, or roughly 19,000 Texans, are being given antipsychotics without ever having a diagnosis of psychosis or related condition. And while pharmacy issues are common in Texas nursing homes, Texas also ranks near the bottom for many other measures of quality and safety, including high rates of bed sores.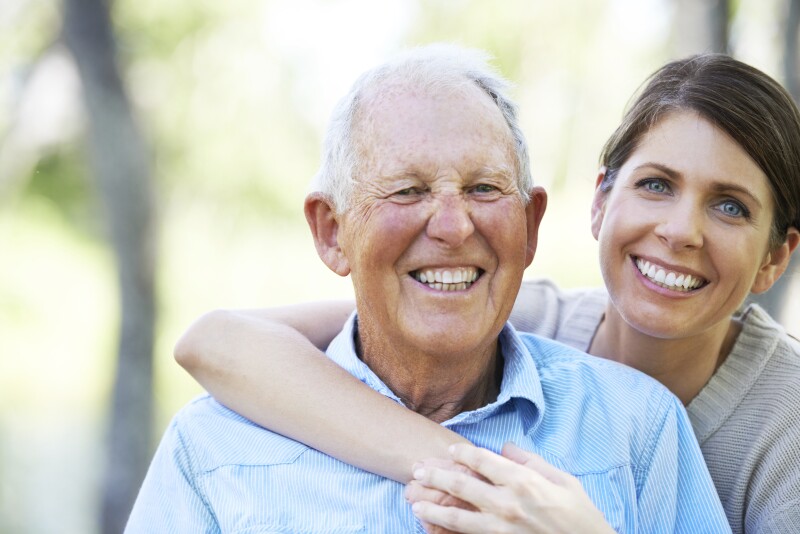 AARP Texas Director Bob Jackson is urging the Texas Legislature to strengthen nursing home oversight and hold nursing home operators accountable when they hurt seniors or provide poor care. "Our most frail older Texans deserve better," said Jackson. "AARP supports efforts to strengthen oversight of nursing homes licensed by the state."
Regardless, Jackson advises families to make careful decisions in selecting a nursing home for their loved one. He and other experts advise looking closely at the following:
The Staff
Nursing home staff members personally attend to your loved one. They play a vital role in ensuring the quality of life among the residents. When visiting a nursing home, check to see if staff members are courteous and chat with the residents and show them respect on top of performing their other assigned duties.
The Residents
If several of the residents and their visiting families seem joyful, relaxed and comfortable, then it may be an indication that your loved one and the rest of your family could have the same experience. But be aware if residents and their families appear downtrodden and provide negative answers during any conversations you may have. They could be warning signs of poor quality care.
The Facility
One of the easiest aspects of nursing homes to assess is the facility itself. Whenever you first walk in, do you notice any weird smells? Are there fun activities and events put on to keep your loved one's brain and body sharp? Does the food being served appear appetizing? Answering these questions and others like it in your checklist may help you find a nursing home that is appropriate for your loved one.
-- Amber Binford and Mark Hollis