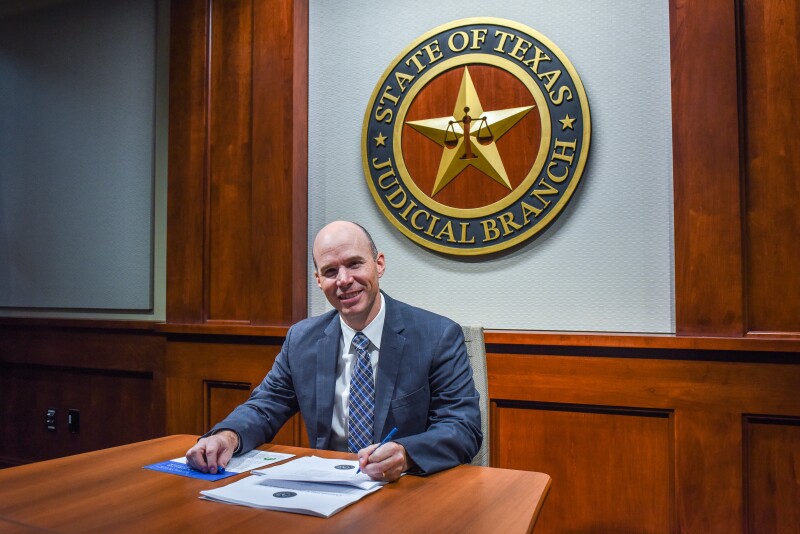 By Laura Tillman

Rosamond Bradley was 73 and living on her own in 2009. She had been a teacher, church volunteer and avid traveler.

But she had begun to behave erratically. After one incident—smashing windows in her home, claiming a burglar was trying to get in—Bradley was admitted to a psychiatric hospital.

Eventually, a Lubbock County judge, citing Bradley's mental illness and dementia, found that she was incapable of taking care of herself and named a son as her guardian. Bradley was then moved into a nursing home.

As her overall condition improved, she moved out of the home and eventually remarried, but it took three years to gain her release from guardianship.

Lack of oversight by overwhelmed courts was one problem, according to Terry Hammond, director of state affairs for the Texas Guardianship Association, who assisted her.

Bradley's case is not unique. Advocates say that guardianship cases in Texas, especially in smaller counties, are often not properly monitored, allowing vulnerable people to be neglected, deprived of medical care or, sometimes, swindled. Guardians often go years without filing a legally mandated report.

"The risk of exploitation is significant," said David Slayton, director of the state's Office of Court Administration. "At the end of the day, the court's job is to make sure the guardian is using resources to support that individual."

Lack of supervision
There are about 51,000 active guardianships in the state, with $5 billion in assets under the control of guardians and the courts. As the state's population ages, the number of cases has increased 8 percent in the past five years.

A pilot program that began in 2015, backed by Texas' top judges, has reviewed 29,000 cases in 28 counties and found that 43 percent of guardians were not complying with reporting and accounting requirements.

"There are too many cases and not enough supervision," said Bob Jackson, AARP state director, who has worked on guardianship cases in Florida.

The system works fairly well in large metropolitan areas with probate courts, he said. "But about 4 of every 10 active guardianships are in counties with insufficient resources to monitor them."

Advocacy groups such as AARP Texas and the Coalition of Texans with Disabilities, along with Chief Justice Nathan Hecht and other judges, are trying to address the problem.

In the 2019 legislative session, state Sen. Judith Zaffirini (D-Laredo) plans to sponsor legislation to hire additional compliance specialists at the state level to help small counties oversee guardianships.

Slayton said the need for better monitoring is clear. The findings of the pilot program show "a disturbing story" of guardians making unauthorized withdrawals from the accounts they controlled.

In many cases, advocates say, the guardians were not malicious, but they did not understand their responsibilities.

Of her current situation, Bradley said, "I'm happy the way it is now." Although she had assistance, others often don't have such resources.

"The system is overwhelmed and needs to be strengthened," said Jackson.

Laura Tillman is a writer living in Mexico City.