Patients who seek treatment at freestanding emergency rooms in Texas would gain new safeguards from surprise medical bills, under a measure filed today in the Legislature that's supported by AARP Texas.

State Rep. Tom Oliverson (R-Cypress) filed House Bill 2041 to better inform consumers about what fees they may incur and what their insurance will cover at freestanding emergency rooms.

Specifically, a written "disclosure statement" – in both English and Spanish – would be provided to patients prior to treatment. The disclosure statement would put the facilities fees upfront and clearly explain when a facility is out of network.

The bill also prohibits certain marketing practices of operators of freestanding emergency rooms. For instance, the bill would restrict the use of certain logos and names of health plans on the facility's signage and marketing brochures, and the bill calls for tougher penalties for violating various state licensing requirements.

"Doctors should not take advantage of patients in an emergency situation," said Oliverson, a medical doctor. "My freestanding ER legislation (HB 2041) will separate the good actors from the bad. We need to make sure this process is as clear as possible for the patient."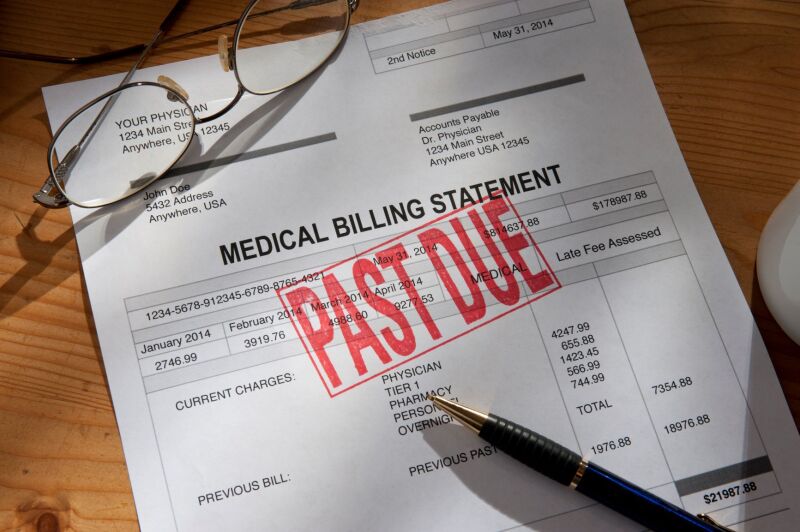 In 2009, Texas became the first state to permit freestanding ERs, which are facilities independent of hospitals that provide acute care around the clock—and frequently aren't in insurance networks.

AARP Texas Director Bob Jackson said HB 2041 is a step toward keeping people from being deceived. He applauded Representative Oliverson for filing the measure.

Jackson said patients of freestanding ERs have too often been blindsided with surprise medical bills, not realizing that they have been treated by an out-of-network provider. "Freestanding ER's need to be more transparent," said Jackson. "Without further legislative action, too many people will unnecessarily face surprise medical bills."

Language used at freestanding ER's about insurance coverage can be ambiguous. Two red flags are the words "take" and "accept" insurance, which do not mean the same thing as saying a facility or provider is "in network." Under HB 2041, the facilities would be unable to use such language unless it is an in-network provider of a health benefit plan.

In 2018, AARP Texas set out to learn more about the language used by freestanding ERs in Texas on their websites and over the phone. AARP looked at the practices in 213 facilities. AARP's review of websites found that 30 percent of facilities appeared to not fully comply with state disclosure laws; 77 percent of facilities said online that they "take" or "accept" insurance; and 60 percent of facilities said they do not or may not participate in insurance networks, but suggested patients would have in-network coverage.

When AARP called facilities, it found that 62 facilities incorrectly said they are in-network with Blue Cross Blue Shield of Texas, according to network provider information provided by the insurer. Fewer than half of the facilities gave a simple "yes" or "no" answer to our questions about health plan coverage. And 28 percent of facilities that are out-of-network used confusing language in phone calls, such as that they "take," "accept," or "honor" insurance.

For more information, contact: Mark Hollis, mhollis@aarp.org, 512.480.2429